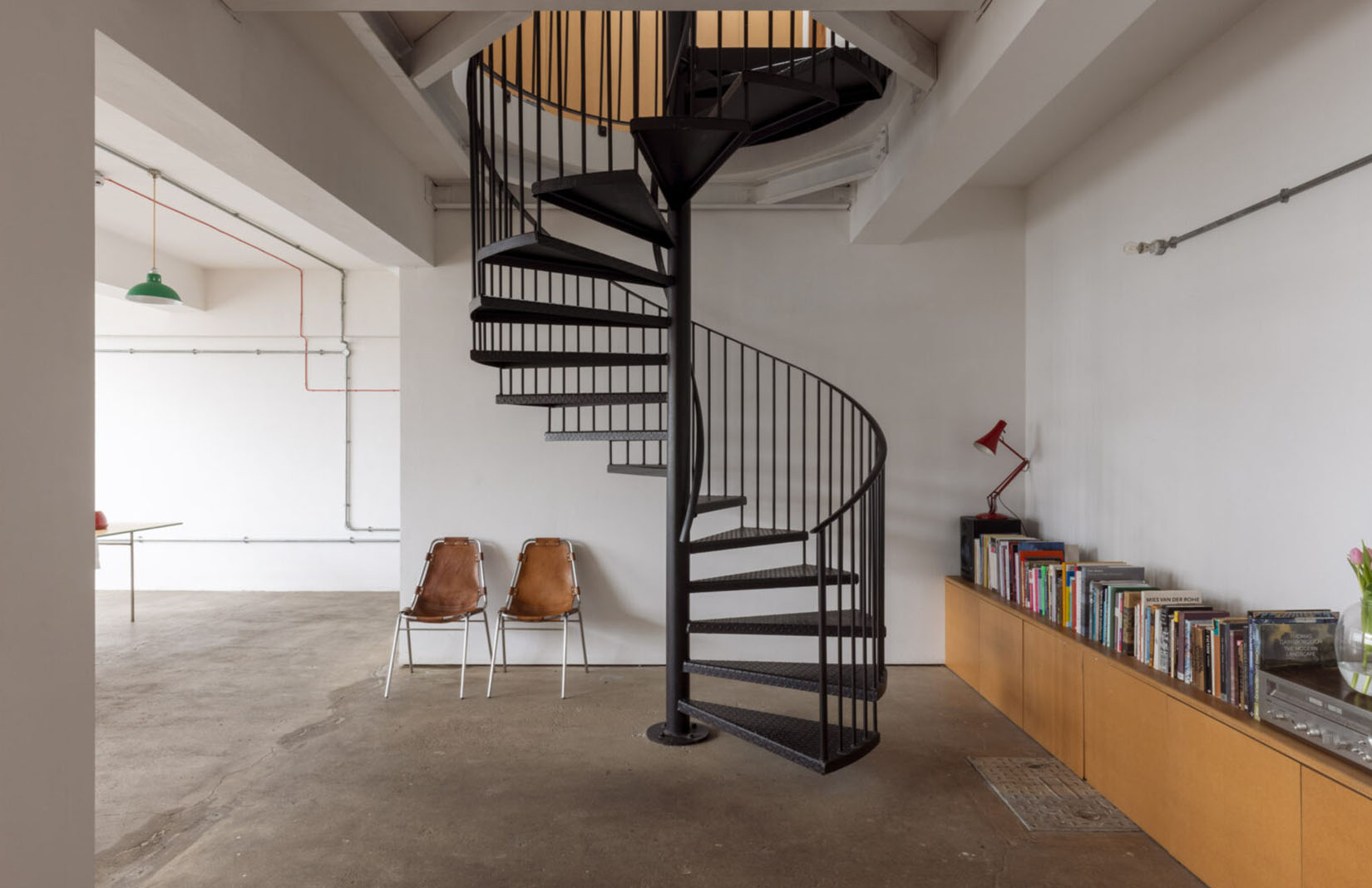 Welcome to our weekly property digest, where we bring together the best homes for sale and rent across the world. This week, we have a sculptor's brutalist live/work space in Lyon and Pierre Koenig's Santa Monica Schwartz House among our discoveries.
Pierre Koenig's Schwartz House in Santa Monica
3 bedrooms; 2,380 sq ft; $4,385,000 via The Value of Architecture
Schwartz House was the last completed project of Case Study architect Pierre Koenig, and it's on the market in Santa Monica for the first time. The twisting glass and steel home was completed in 1994 and has just had a light refresh to its concrete floors. Huge steel bars enclose the cubed house and raise it off the ground. Take an armchair tour.
A minimalist converted factory in London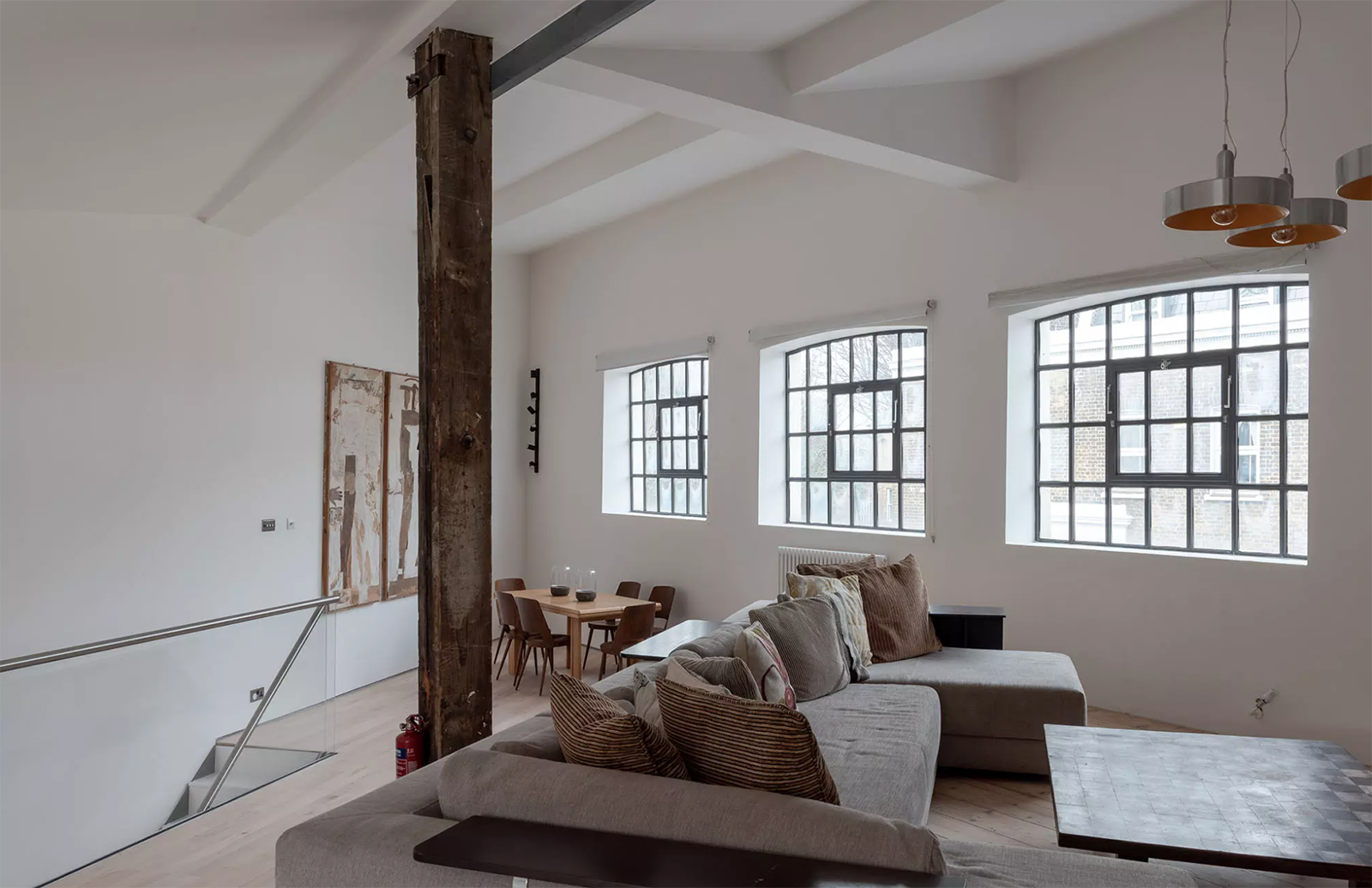 1 bedroom; £700 per week via Unique Property Company
Minimalist volumes await at this converted chewing gum factory in South London. The long-term let offers enough space to live and work with generous volumes and an inverted layout that maximises light flow through its old metal-framed windows. Exposed beams and wide plank floors run throughout the white-washed home. Get a closer look.
A sculptor's brutalist property in Lyon
4 bedrooms; 2,500 sqm; €840,000 via Architecture de Collection
Barres-Coquet Architects designed this live/work space outside Lyon for a sculpture restoration expert. The brutalist home has bucolic views through the 6-metre-long glass facade that slides open to the garden. The Lyon property's raw concrete walls are covered by Virginia creepers and a green roof that blends with the surrounding vegetation. See inside.
A glass penthouse in Milan
4 bedrooms; 5,300 sq ft; €7.5m via Italy Sotheby's International Realty
Local studio Bartolomeo Fernandez designed this glass penthouse in Milan, which has expansive sky views and a soft industrial aesthetic. The 5,300-sq-ft Milan property features a rooftop garden and a steel-framed glass living space, merging inside and outside living spaces and flooding the modern triplex with sunlight. Get a closer look.
A live/work warehouse in London
View this post on Instagram
4 bedrooms; 2,500 sq ft; £995,000 via The Modern House
Ivo Carew Architects designed this London live/work space in a postmodern warehouse. The 2,500-sq-ft south east London property has pared-back interiors with white-washed walls, polished concrete flooring, high ceilings, and Crittal windows.