Inside and outside living spaces merge at this modern Milan triplex penthouse and roof garden, with its expansive sky views and a soft industrial aesthetic.
The four-bedroom Brera apartment features a steel-frame and glass living space and is part of a four-story, early 20th-century building, moments from the Duomo. All-over glass panels pour light into the rooftop room, while its open layout with Macassar ebony flooring provides long views that continue into the garden, seamlessly linking the two spaces.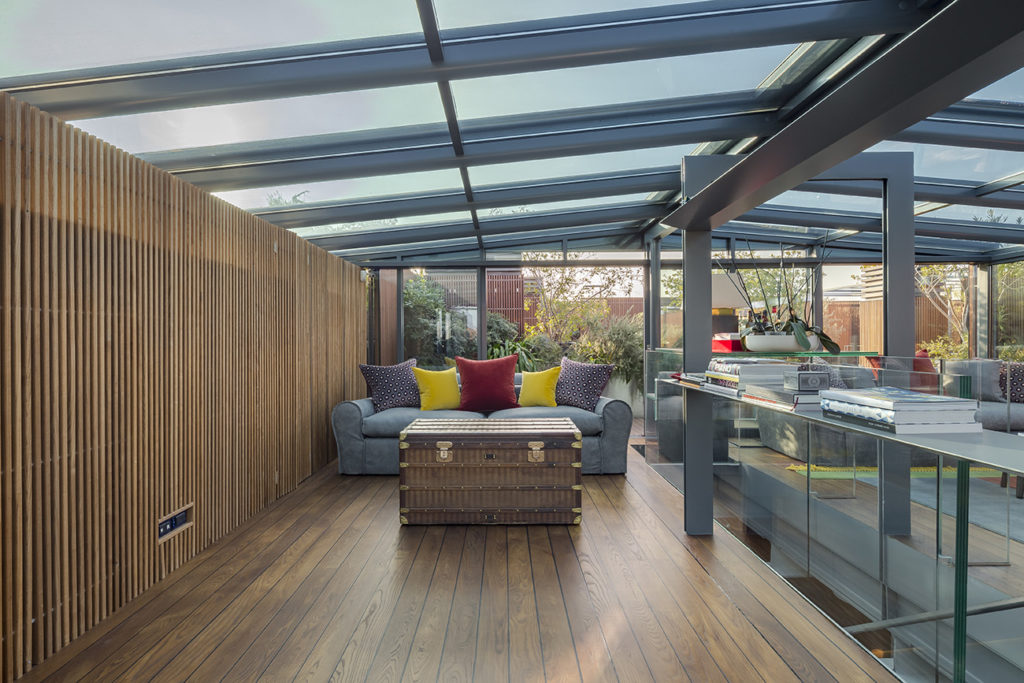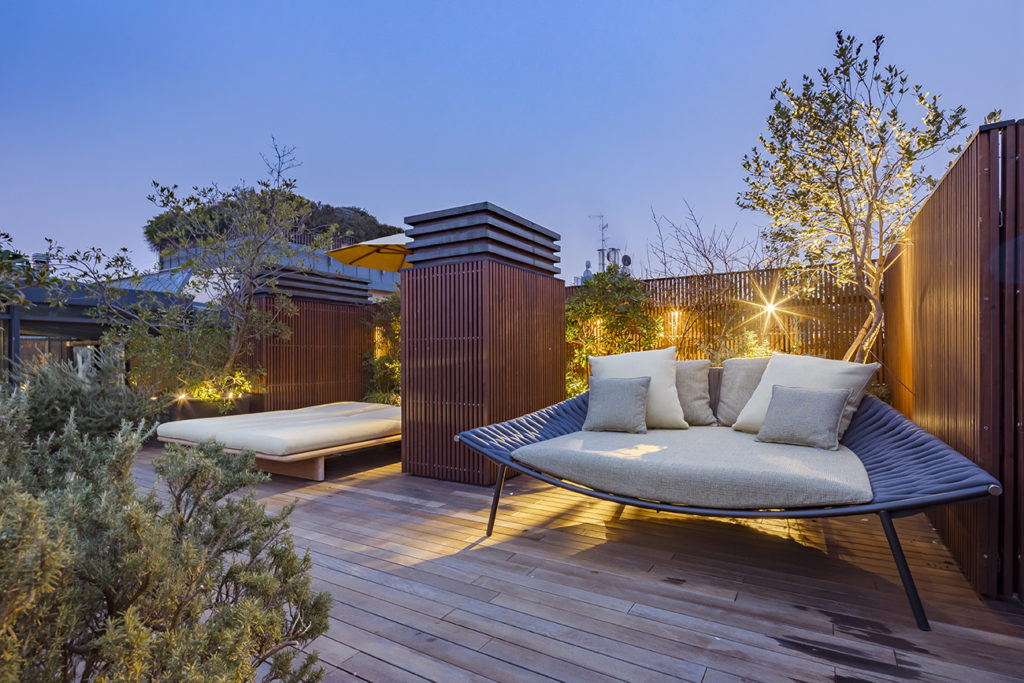 In the garden, slatted teak walls appear like ionized steel panels and form dining and solarium rooms, filled with Mediterranean planting illuminated at night. More outside space can be found on the flat's main lower level (accessed via a glass balustrade-surrounded staircase with floating marble treads), including a balcony with street views and a garden potted green planting, just off the streamlined grey kitchen.
The 5,300-sq-ft Milan property – on sale for €7.5m with Italy Sotheby's International Realty – was designed by local studio Bartolomeo Fernandez and then renovated in 2012 and 2017.