Raw concrete contrasts bucolic views at this 2008 Lyon house designed by architects Caroline Barrès and Thierry Coquet for a conservator-restorer and her family.
The 2500 sq m concrete villa hugs a sloping plot above a valley some 25 km outside of Lyon and is designed to integrate into the landscape. Its stony, rectangular shell is covered in Virginia creepers and crowned by a green roof that blends with the surrounding vegetation, while the front facade is a 6-metre-long panel of glass that slides open onto the lawn.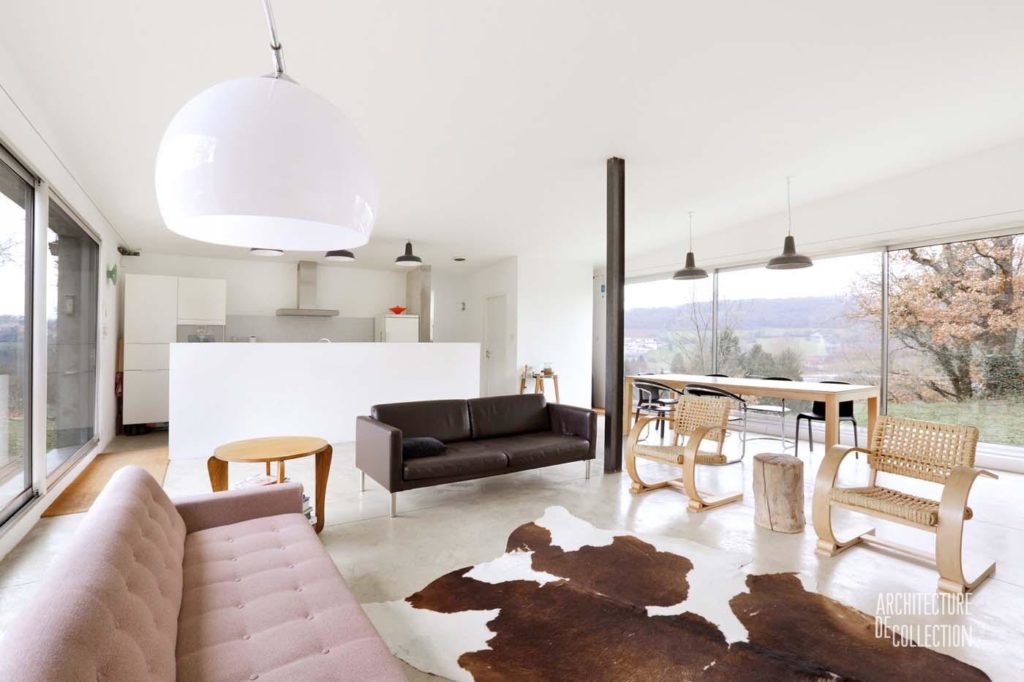 Living spaces of the villa – listed via Architecture de Collection for €840,000 – are staggered over three half-levels and separated into day and night zones. The main area comprises a large, open-concept kitchen, living room and dining space, crossed by steel beams, polished concrete floors and anchored by a rust-coloured stove.
Bedrooms, plus a children's lounge, fill the back area while there are a workshop, office and tv lounge located in the working zone below, meaning the house can be used for a live/work setup.