This minimalist villa in France's Soulac-sur-Mer has glass-encased living spaces that open onto its coastal forest surroundings offering a contemporary take on the woodland retreat.
The pavilion-like French property is constructed with larch and has full-height glazed doors that open onto the landscape, transforming it into an open-air structure that makes the most of its sandy plot beside Landes forest, a few steps from Côte d'Argent beaches on the French Atlantic coast.
Architect Nicolas Dahan designed the beach house, which is some 58 miles north of Bordeaux, in 2019. It's on sale for €1.768m and according to selling agent Architecture De Collection, the beach villa's transparent and straightforward design echoes Californian modernism via its rectangular form and slimline roof.
Inside, the five-bedroom house's open-plan living room is all about space and light. Neat kitchen cabinetry and a checkerboard-style ceiling – whose design is mirrored in the okoumé flooring slabs – create a streamlined feel while glass walls dissolve the house into its forest surroundings.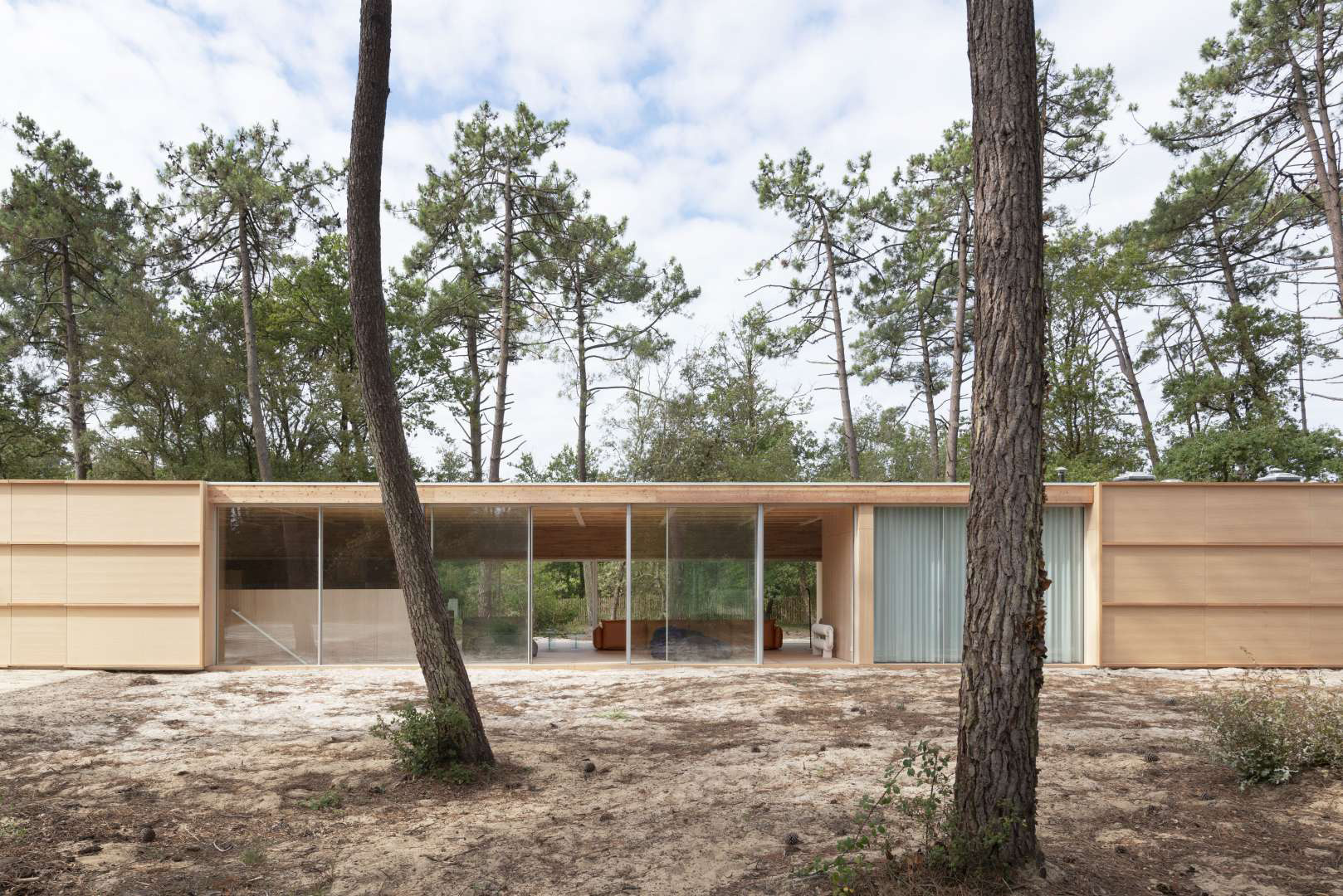 Restored 'Zig-zag' Bordeaux house by Le Corbusier lists for €472k