CABN has unveiled its latest off-grid hideaway – a solar-powered retreat hidden in the Victoria bush.
The tiny home studio built the cabin on a secluded plot at the foothills of the Great Dividing Range, 1.5 hours drive north of Melbourne. The hideaway's blackened exterior blends with the surrounding forest, and is broken up by large picture windows which frame views of the trees.
Interiors of the cabin – available to rent from AUD 209 per night – are rustic but minimalist. There's space for up to four guests as well as a fully equipped kitchen and separate bathroom.
Guests can explore the bushland, visit local wineries or make the short trip to nearby Daylesford which has restaurants and shops.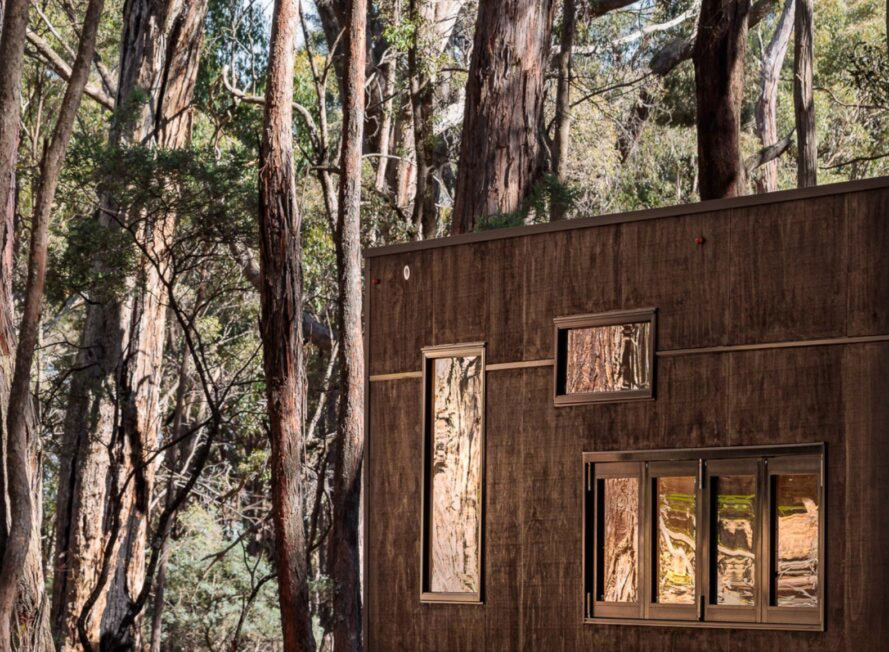 The most exciting 2020 hotel openings