The sixties are still swinging at this Californian-style mountain home outside Grenoble in southeast France – listed with Espaces Atypique for a cool €1.029m.
Sitting in the heights of Claix – a commune in the Isère department, around 15 minutes drive from Grenoble – the 210 sq m home dates from 1965 and was inspired by the breeze west coast style, combining concrete, granite, steel and glass across its split levels.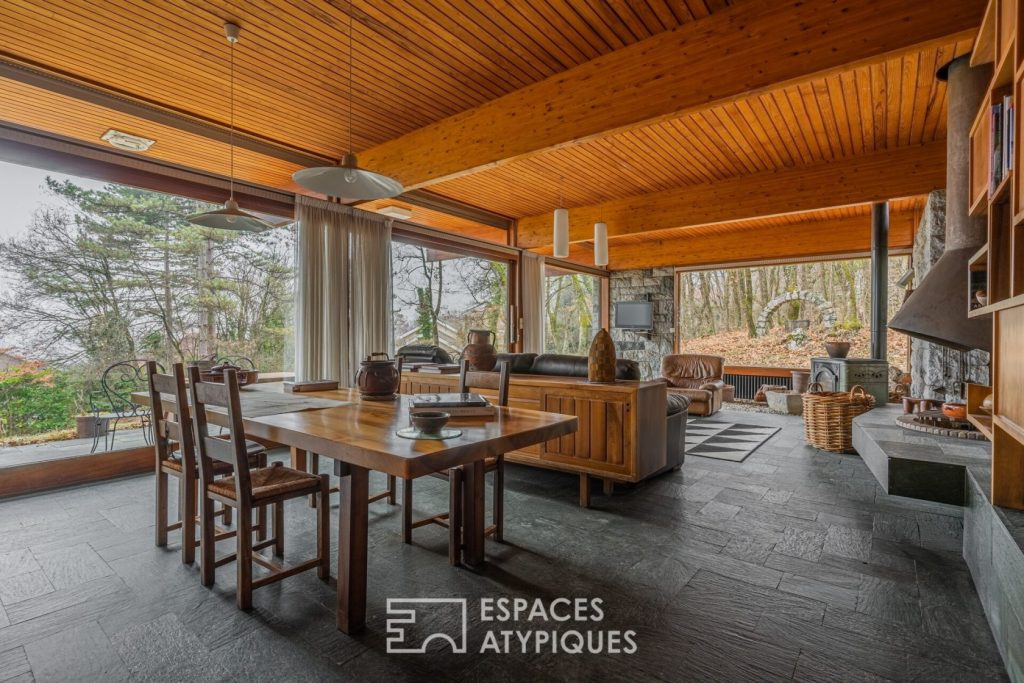 Living spaces capture views of the Belledonne massif and immediate woodlands, with a winter garden doubling as the entrance to the four-bedroom home. Wood-and-steal stairs lead to the living room, complete with a floating steel chimney and a stepped seating area. (Conversation pit anyone?)
Built-in shelving partitions create semi-enclosed spaces while maintaining the sight-lines through the French property and are made with the same steel-and-timber material combination used throughout the home.