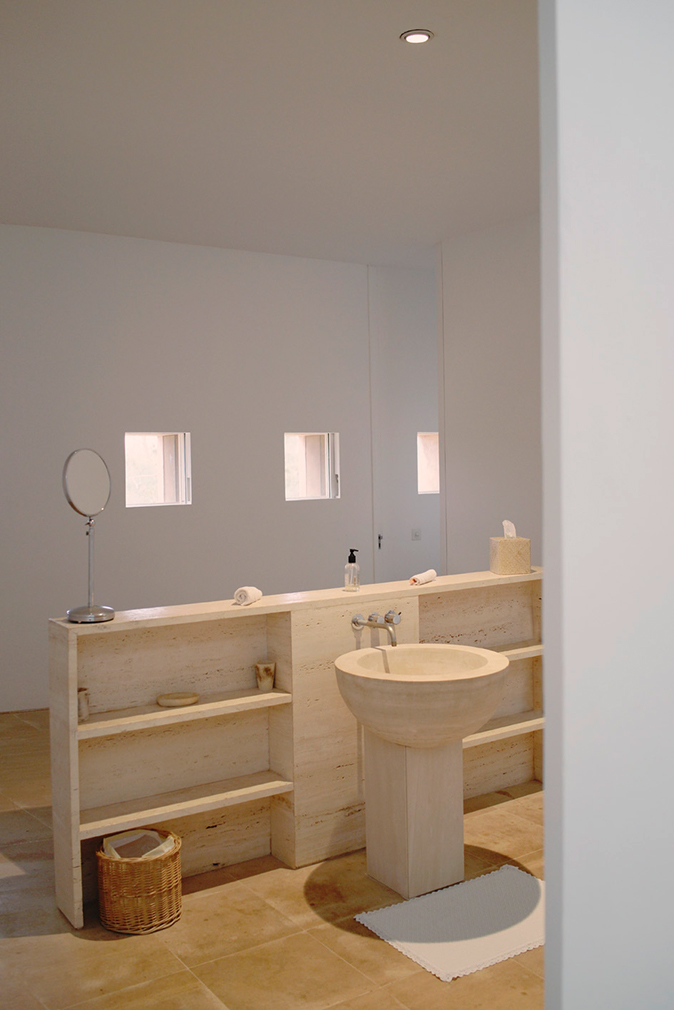 This rosy-hued Mallorcan home offers an early taste of John Pawson minimalism, surrounded by almond groves and the sea.
Villa Santanyi was built for two German art dealers in 1987. Owners and architect met by chance on the beach in Porto Ercole in Tuscany and the result was the John Pawson office's first full architectural commission, built in collaboration with then-partner Claudio Silvestrin.
Some 30 years on, the villa is now available to rent via Welcome Beyond from €570 per night.
Pawson is known for his stark minimalism, and this house employs this trademark simplicity – with a vivid twist. For the outside walls, pigments from the red Mallorcan soil were mixed with the plaster to create a glowing pink. Inside, white dominates, from the fittings and furniture to the walls unencumbered with decoration.
Illumination and design details come principally from the ingenious use of windows, wall slits and perspective stretching straight lines. Built around a central courtyard, each space in the four-bedroom holiday home is lit via dramatic spaces in the ceilings and walls, be it the kitchen with its floor to sky glass sliver or the master bedroom and its ladder of skylights.
A covered dining area opens onto a long, narrow swimming pool, while at the opposite end of the house a smaller pool is fed by a gargoyle. A roof terrace dotted with sunbeds is good for the idle, while an onsite tennis court offers activity.
Owner Caroline Neuendorf told StylePark: 'Initially, people made fun of us…the concept of minimalism did not exist at the time.' But today it chimes, not least with people on the hunt for full immersion in nature, who revel in the villa's enviable position in 13 hectares of forest, with secluded beaches nearby and very few neighbours. For those feeling more sociable, the village of Santanyi is ten minutes, and Palma 45 minutes away by car.
Read next: Restored Mallorcan townhouse hits the market for €2.5m