Architect Emily Jagoda brings a blast of Tokyo to this modern Los Angeles family home, a loft-style living space on sale for $2.198 million with Unique California Property.
Jagoda took inspiration from Tokyo's tradition of space-saving home designs when designing the house for her family in 2008.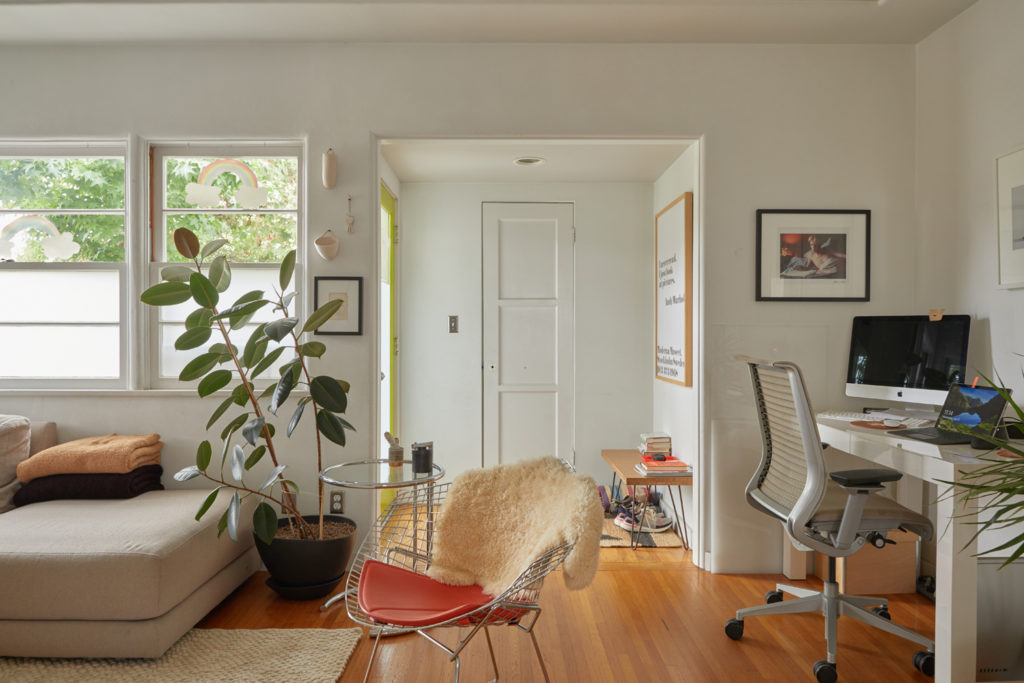 Set on a small garden plot, the so-called Jagoda Pagoda has a vertical form filled with geometric shapes that slot together like a puzzle. Thanks to its height and simple flush glazing, it gets outstanding city and mountain views.
The three-storey, three-bedroom property has a calming ambience, clean lines and a neutral palette, due to all the varnished plywood panelling. Its open plan, high ceilings and polished-concrete floors provide a loft-style envelope for the uncluttered kitchen. Views out to the leafy gardens connect it to nature.
The upper floors are reached by a plywood-wrapped stairwell lit by horizontal windows. It ends under a concertina roof with two pitches and dormer windows. Jagoda also refurbished an original 1930s bungalow on the grounds in her similar light, airy style.