Every woody wall at this midcentury Los Angeles County home is set at an angle. Architect Matthew Leizer designed the treehouse-style time capsule in 1968, and it's now on sale for the first time in its history for $2.9 million, via Sotheby's International Realty – Topanga Brokerage.
Leizer's skewed walls and geometric shapes come together to create a graceful timber-and-glass retreat nodding to Frank Lloyd Wright, John Lautner and American Craftsman style. The angular roof juts out dramatically over the lateral top floor.
Panelled walls and a pitched ceiling cocoon the home in warm tones while large windows frame sun-dappled trees and boulders.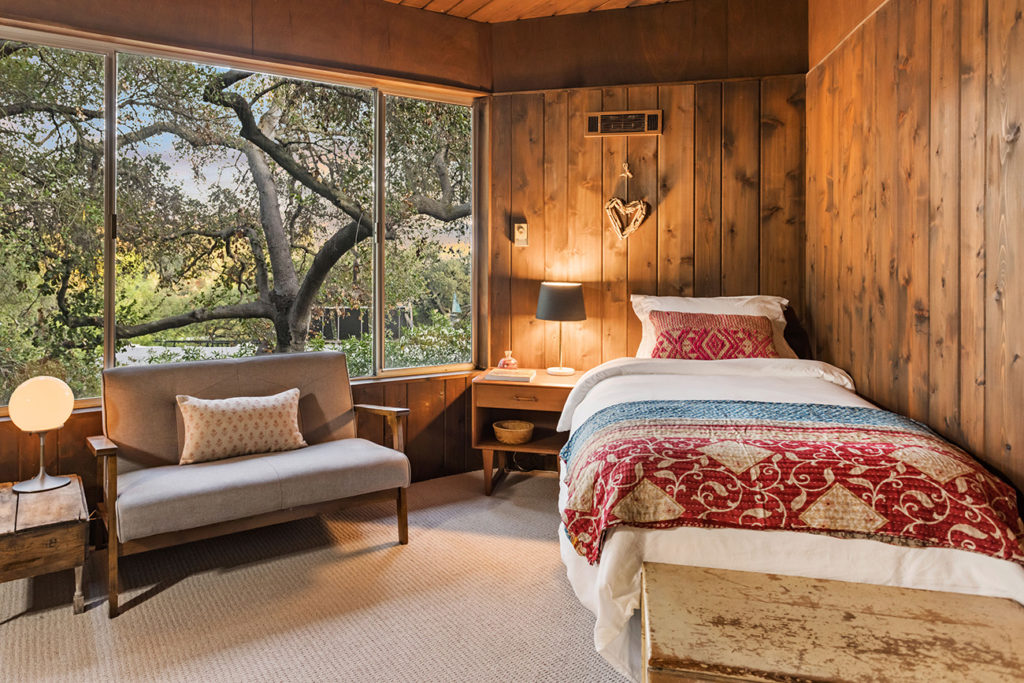 The meandering layout includes three bedrooms and multiple vanishing points. Adding to the Craftsman vibe is an oversized ceramic fireplace with an embossed mantlepiece, plus two partitioned bedroom studies, ideal work-from-home environments. A wraparound terrace looks out over the tree canopy of Topanga State Park.