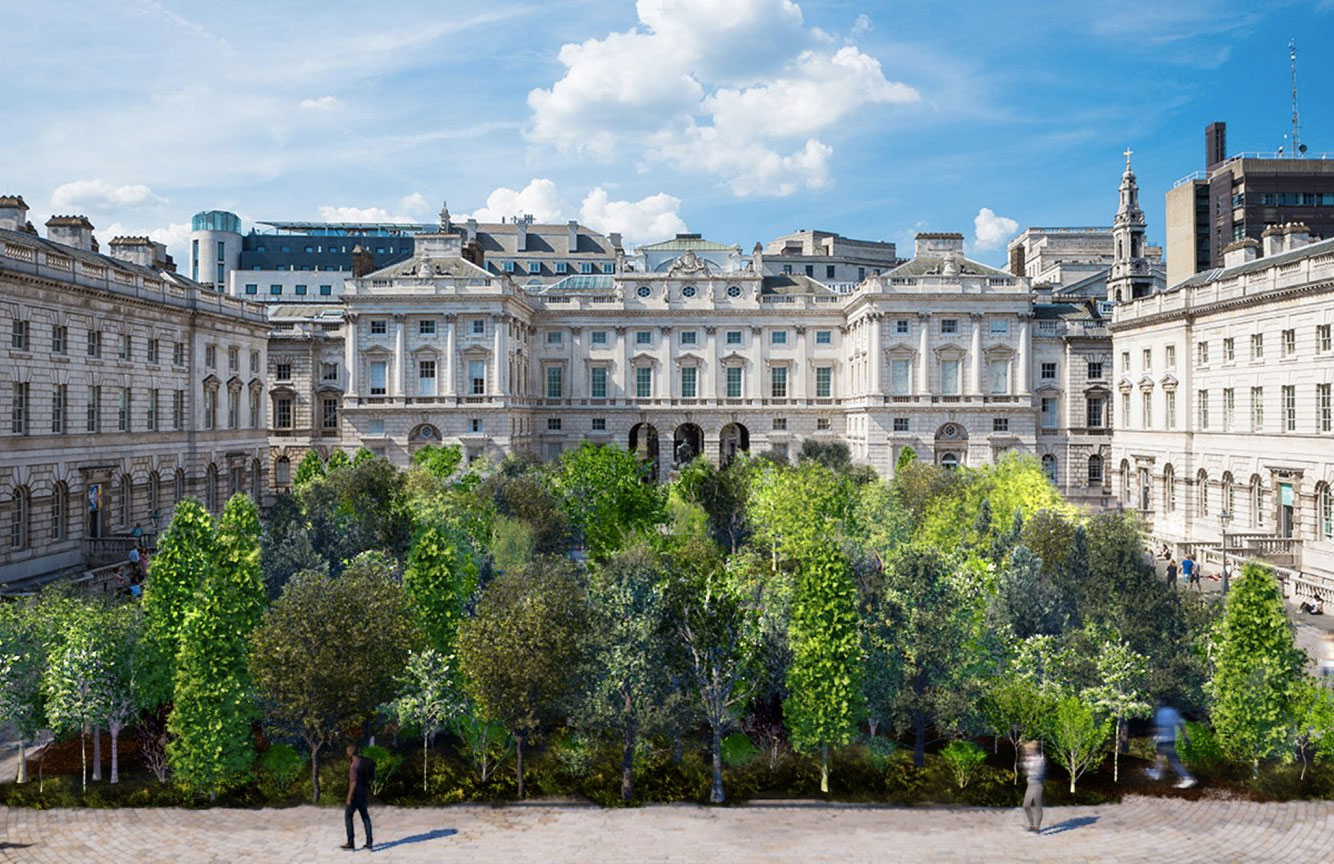 Designer Es Devlin will transform Somerset House's cobbled courtyard into an urban woodland filled with 400 trees this summer for the London Design Biennale.
The Forest For Change will fill the neoclassical building's courtyard with 23 species of tree native to the UK and northern Europe for the event, which runs from 1-27 June 2021.
Es Devlin – who is the art director of this year's London Design Biennale – took a mischievous approach to design the Global Goals Pavilion after discovering that trees had been forbidden from Somerset House's courtyard 250 years ago when architect Sir William Chambers designed the building.
Says Devlin: 'Of course, the first thing we wanted to do when considering this year's biennale was to counter this attitude of human dominance over nature by allowing a forest to overtake the entire courtyard.'
The trees will sit in planters, surrounded by fauna and shrubbery landscaped in collaboration with Phil Jaffa and Scotscape, and will be replanted after the biennale in a new location.