Auction watch: Sotheby's is auctioning the private art collection of the late artist duo Christo and Jeanne-Claude, providing a fascinating insight into their personal and professional world.
The husband-and-wife artistic team was known globally for their bold and experimental style shown in immersive and interactive installations, including large-scale landmarks wrapped in fabric such as Berlin's Reichstag. Christo sadly died this year and Jeanne-Claude passed away in 2009.
The objects in the almost 400-piece February sale are sourced from their long-time studio and home in New York's Lower Manhattan. Snaps of their studio reveal walls packed with framed art and photographic prints and an eclectic hoard of displayed objects.
Included in the sale are three 1960s Claes Oldenburg works named 'Bacon and Egg', 'Ice Cream' and 'Beef Steak' ($40k-$60k), and Andy Warhol's 1964 Jackie ($975k). Plus, several works by Christo and Jeanne-Claude spanning their multi-decade practice, featuring notable public projects, such as The Pont Neuf Wrapped.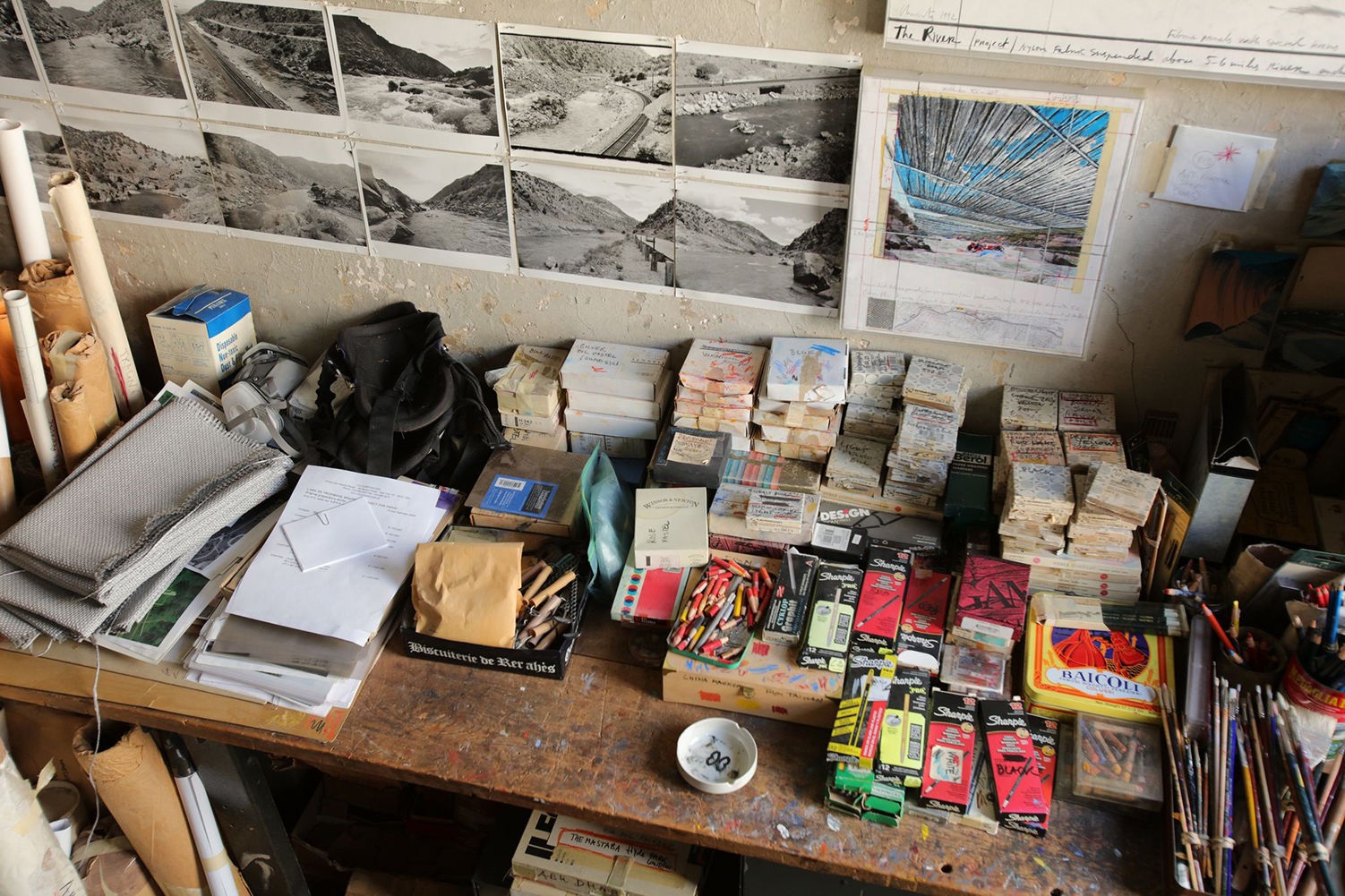 The collection showcases the range of their artistic inspirations and reveals famous artistic friendships with Oldenburg, Lucio Fontana and Andy Warhol through its objects, according to Sotheby's. The auction takes place at a Paris showroom on February 17, 2021, ahead of the postponed wrapping of the Arc de Triomphe in September 2021.