At first glance, as you take in the fuzzy, stuffed 'toys' with their smiling faces, you may think you've stumbled into a child's nursery. Until you notice the furry cadaver in the corner or the 'Viagra' labels on the bottles.
Craft-artist Lucy Sparrow refers to her work as 'Blue Peter on acid'. Her latest installation, opening 18 January till 6 February 2021, will see her set up The Bourdon Street Chemist at the Lyndsey Ingram Gallery in London.
The Somerset-native burst onto the scene with her exhibition The Cornershop in 2014, where she stocked a vacant newsagent in London's Bethnal Green with hundreds of items made entirely of felt, from McCain's oven chips to Newcastle Brown Ale.
Sparrow later featured in The Victoria and Albert Museum's travelling street-art fair alongside Banksy and recreated an entire sex shop in Soho – inspired by her five years as a lap-dancer.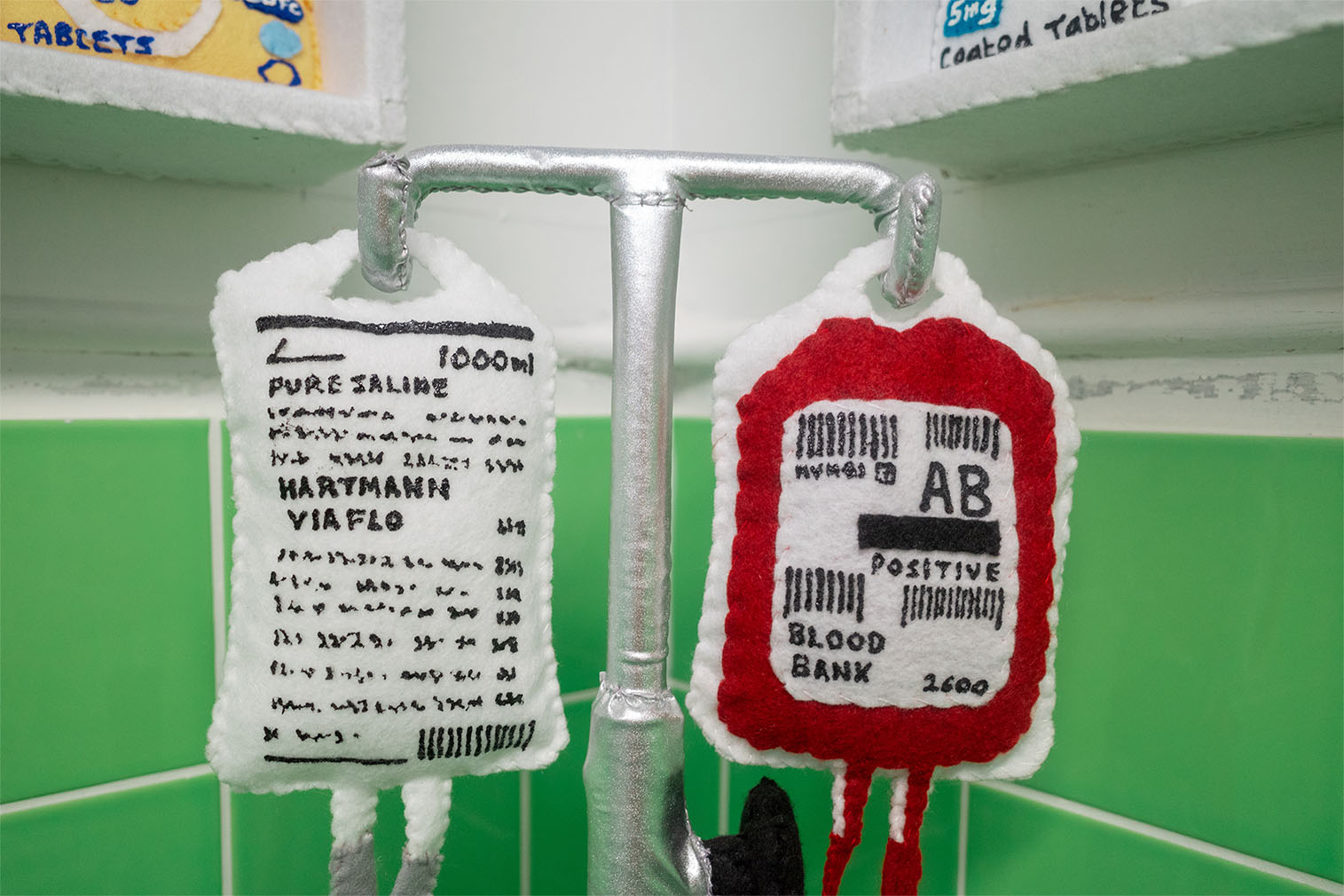 The Bourdon Street Chemist will see the white-coat, mask-wearing wearing artist – who conceived of the exhibition long before the novel coronavirus – sign personal 'prescriptions' at the Mayfair space, where you can buy anything from a tube of toothpaste to a bottle of 'Prozac', all made by The National Felt Service (NFS). Appointments to see the 'doctor' are filling up fast, so schedule your visit ASAP.