Athens guesthouse Esperinos lets guests immerse themselves in contemporary Greek design.
The Filopappou Hill holiday home takes over an abandoned 90-year-old house and is conceived by owner, Stamos Michael, as a 'new way of experiencing the cultural universe of Athens.' According to the designer, Esperinos pays homage to the stories of the surrounding neighbourhood – a creative enclave in central Athens that has historically housed artists, and offers a good vantage point for the Acropolis.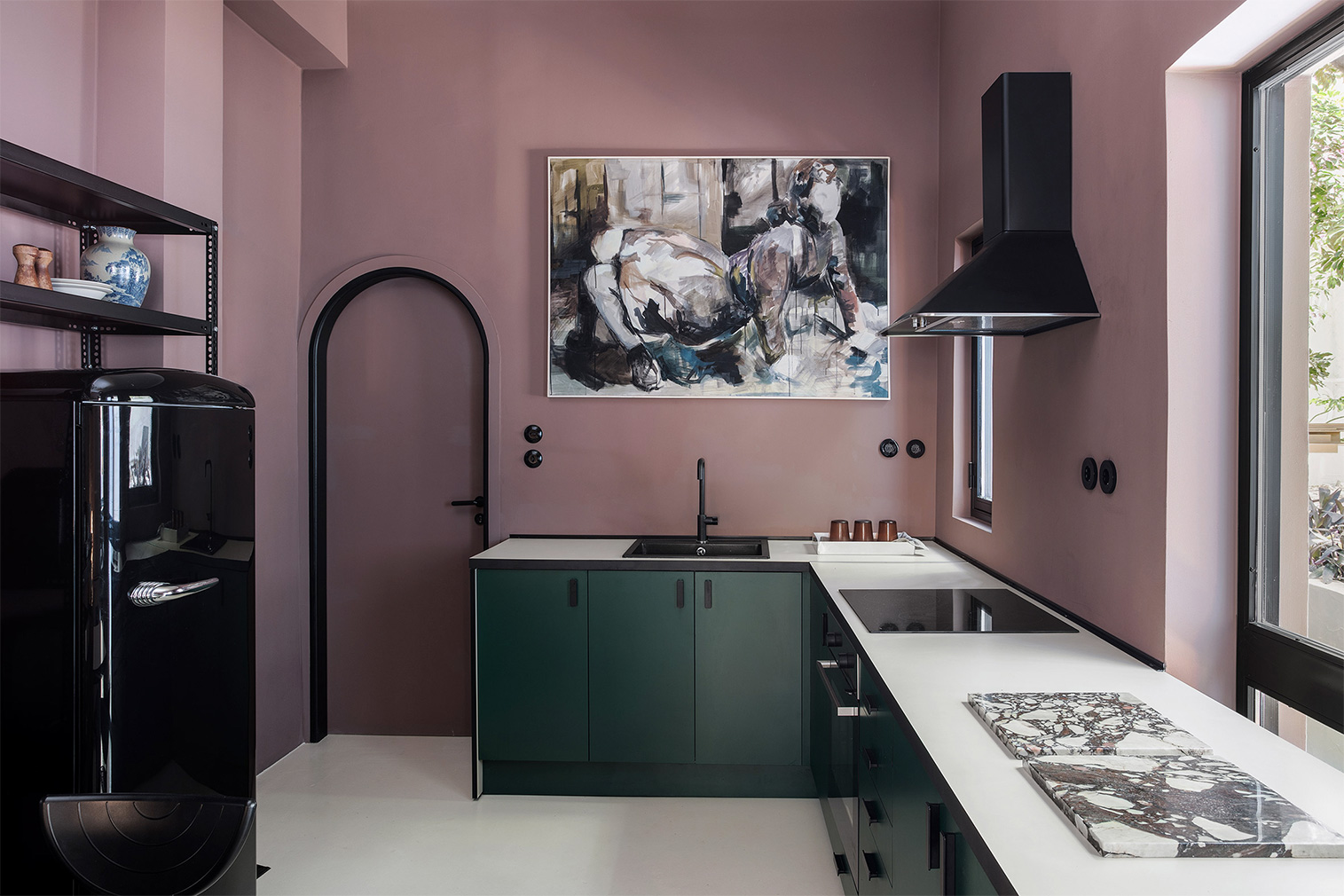 Nearly century-old walls have been removed across the hybrid holiday home to create an open space and mezzanine sleeping area that Michael has populated with furniture and objects designed by him and others.
There are leather loungers for stretching out, an unusual seat carved from a heavy block of stone and an exaggerated floor lamp made from steel columns. Walls display a rotating cast of artworks created by local artists. A lush courtyard is located at the back of Esperinos.
As well as enjoying the home's collection of design, guests arrive to a selection of food and wine sourced from local markets and can organise private art tours and a 'mom's special dinner' delivery. The Athens holiday home can be booked directly.