Live like it's 1975 at restored architectural icon Villa Benkemoun, which lets your journey back in time thanks to its carefully restored interiors and collection of original furnishings.
The five-bedroom Arles house was designed by architect Emile Sala and follows a distinctive swirling structure that creates round and elliptical rooms – including an unusual capsule-shaped bathroom.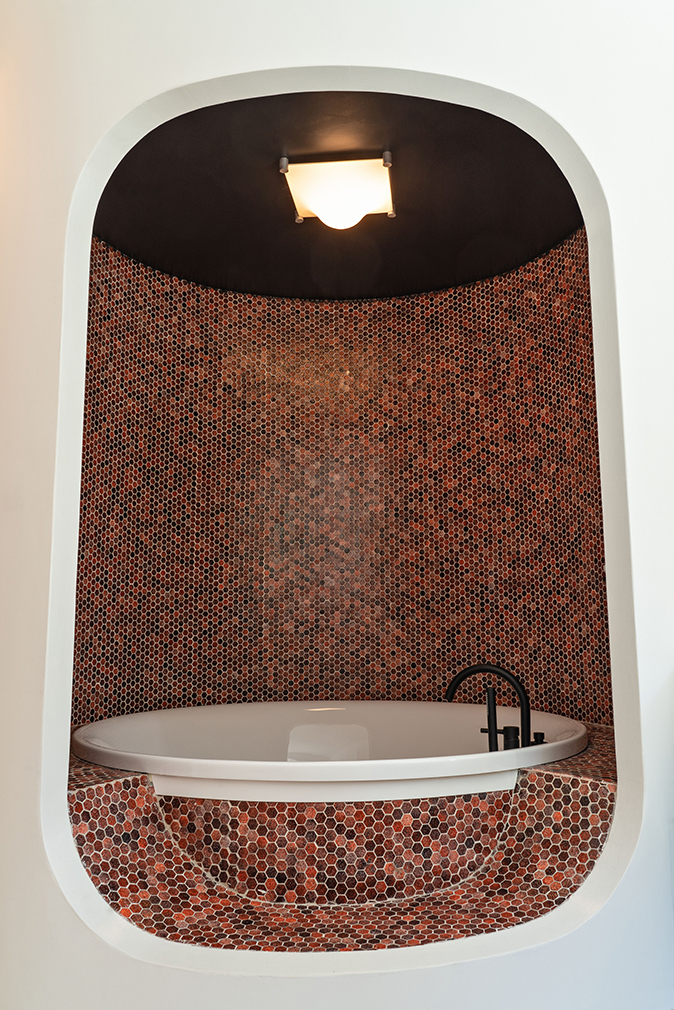 Its whitewashed walls wrap around a central courtyard filled with tropical plants, and they open out onto a patio and swimming pool. There's plenty to enjoy inside as well, with floors created by ceramicist Guy Bareff and a sculptural metal chimney breast by industrial designer Max Sauze.
Its current owner – Brigitte Benkamoun, whose parents lived in the property for 45 years – has taken pains to restore the home to its former 1970s design glory. Cork wall coverings have been returned to the round dining room, while furniture has been refurbished and supplemented with other period-appropriate pieces. Four of the five bedrooms are ensuite, and there's a separate poolhouse.
The French holiday home is five kilometres from Arles and can be booked via Holiday Architecture.