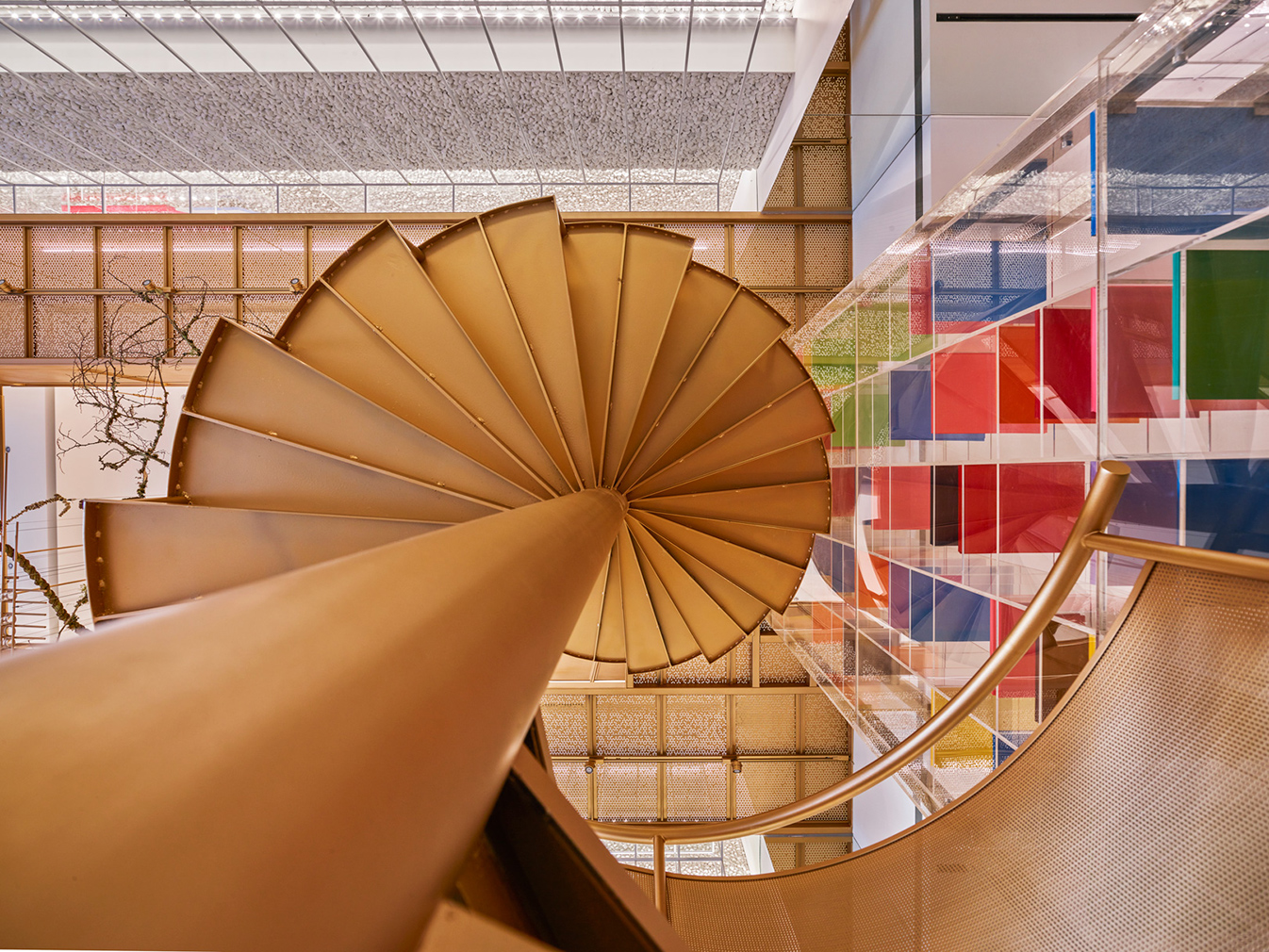 A pharmacy in Taiwan's Taichung has been given a concept store make-over by Waterfrom Design that's inspired by DNA.
Molecure – a combination of the word molecule and cure – is owned by a third generation pharmacist, who wanted to give the family store he inherited a contemporary update.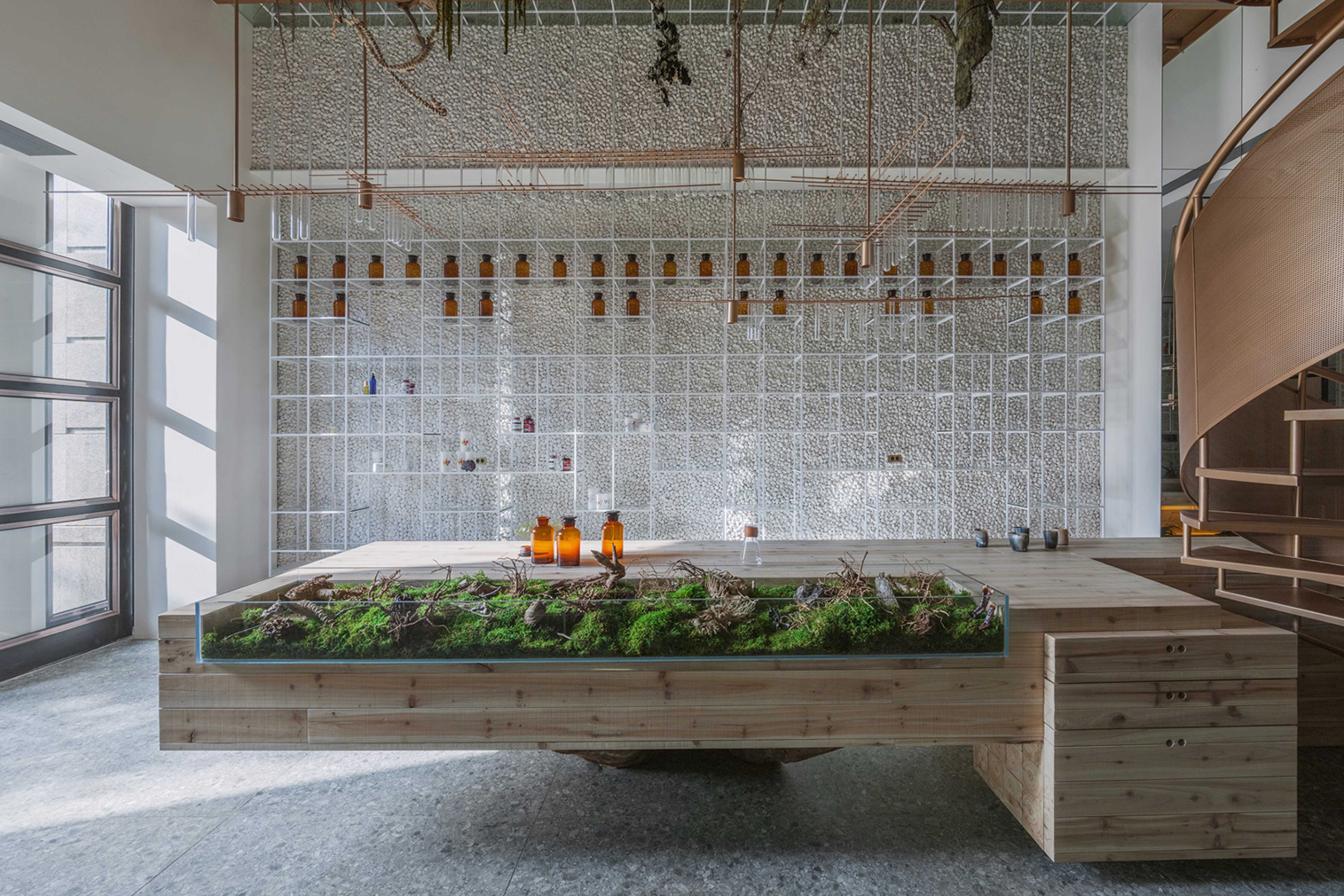 He enlisted the Taipei and Shanghai based practice to design the 170 sq m space, conceived as a 'green laboratory design concept' that combines holistic medicine with science and technology.
A striking staircase – whose form riffs on the double-helix structure of a DNA molecule – spirals up through the centre of the pharmacy's ground floor, its sides punctured by thousands of laser-cut holes which play with the light.
Cobblestone-clad walls have also been fitted with tall modular display cases. Lined with brown jars and bottles, they stretch up towards the ceiling, where a mezzanine level skirts the upper half of the store. Its floor is punctured with the same motif as the staircase to create a dappled-light effect below, reminiscent of a tree canopy.
Even the laboratory counter blurs the boundaries between nature and science: it is anchored by a tree stump and appears to float in the space, embedded with living plants (and hiding technological necessities such as touch screens).
Read next: A Swedish power plant is reborn as The Steam Hotel