The Catuçaba Hideaway peeks out onto its setting in Brazil's Atlantic Forest Valley, lying long and low on a hillside in the Serra do Mar trails.
Studio MK27 architects Marcio Kogan and Lair Reis designed the timber-clad eco-home so it treads lightly on its mountain surrounds. The four-bedroom dwelling sits atop a natural boulder formation some 2km outside of Catuçaba. Its rooms unfurl across a single level, punctuated by large decks that act as outdoor living rooms.
Sliding eucalyptus screens and clay-brick flooring helps cool the Brazilian holiday home – which sits at the heart of a network of eco-tourism trails an hour from São Paulo – while creating shadow patterns inside. It is available to rent exclusively from $1,000 per night via Off Grid Hideaways.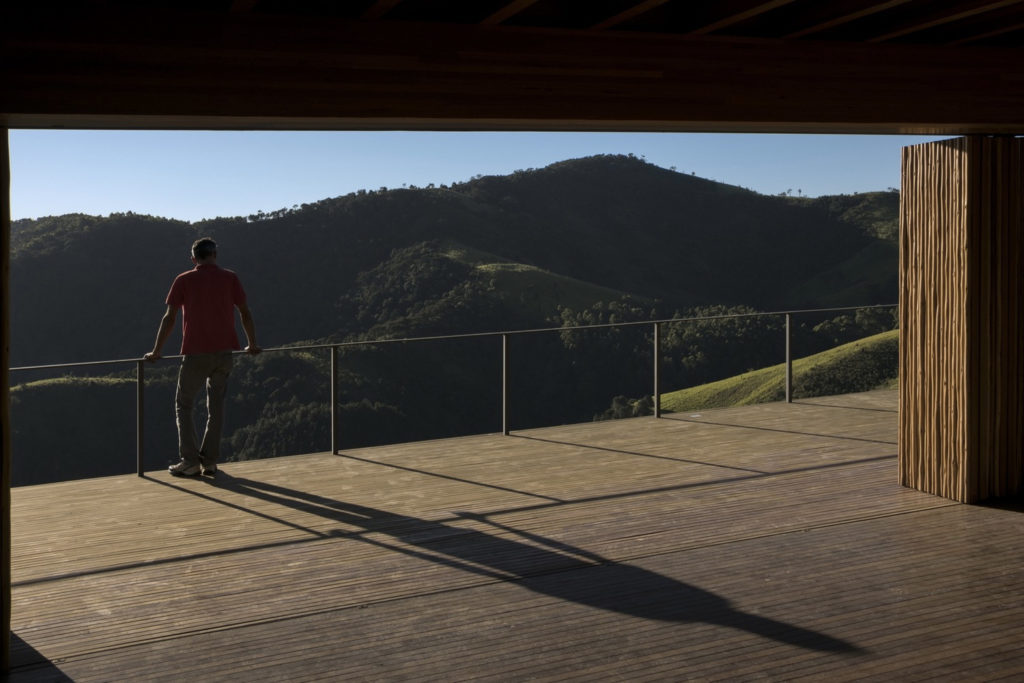 Interiors pay homage to local arts and crafts with woven rugs and patterned textiles offsetting hardwood chairs and furniture. Meanwhile, a burst of colour comes from Yves Klein Blue shutters.
But nothing detracts from the dramatic views of the Serra do Mar landscape – and the vast open sky.
Read next: Go inside a contemporary jungle retreat in Brazil's Bahia