Sinewy timber beams and wattle-and-daub-style walls add to the character of Freshfields – a late 16th-century cottage in north-west Essex.
The Grade II-listed country cottage is located in the parish of Elsenham, which is so old, it features in the 1088 Doomsday Book. Though its history isn't quite so long, it does retain 500-year-old features, including beautifully warped Elizabethan walls that burst with character, courtesy of historic timber beams. Wooden struts and pegs hold up its ceiling – and the roof is crowned by traditional thatch.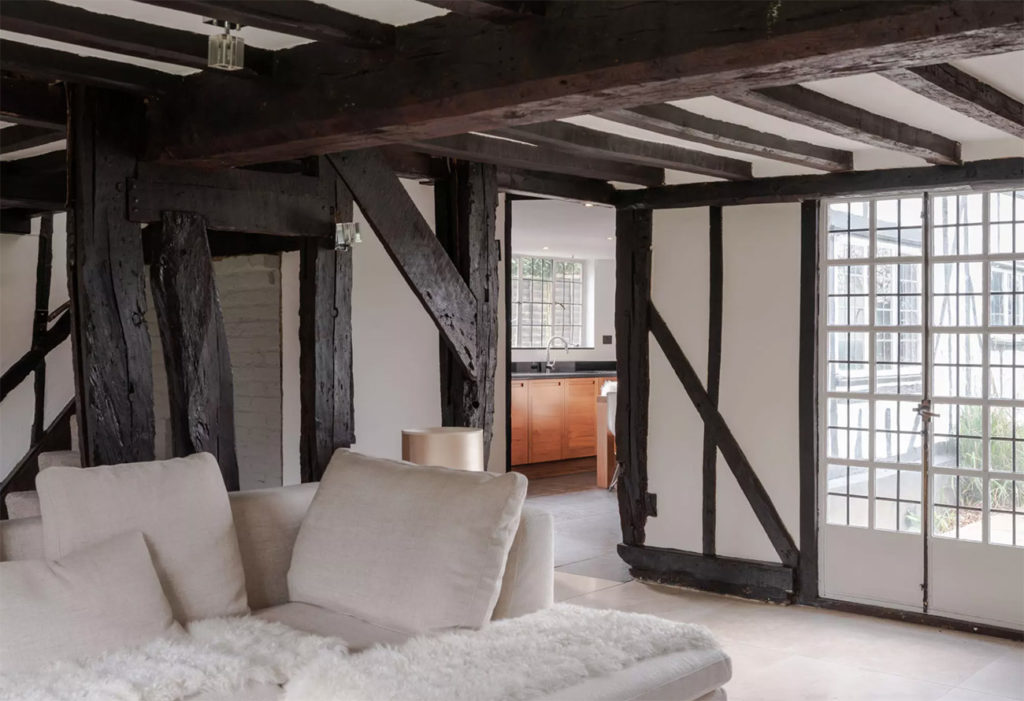 Inside, a stone hearth warms the living room, which is bright and partially open, and there's also a vaulted entertainment room that leads to a hidden bedroom. Three more bedrooms sit beneath the Essex property's pitched Tudor roof, peeking out over the garden and rolling countryside beyond, while a fourth bedroom has rich woods panelling.
Freshfields in Fuller's End is for sale via the Unique Property Company for £1m and includes a separate guest cottage and double garage – a potential conversion project? Gardens stretch to just over half an acre, but the house is surrounded by countryside and mature trees, meaning there's no shortage of bucolic views.