Get up close to nature at this elevated, mirrored villa, which has an illusory design and lies at the Eriksberg hotel and nature reserve in Sweden.
The Swedish hotel dwelling is clad in polished, patterned metal panels, which reflect and dissolve it into natural surroundings. The lodge, named Synvillan, which roughly translates to illusion in English, hovers three metres above the ground, appearing like a floating mirage.
The 538-square-foot stilted lodge is set above a feeding area, allowing its guests to see wild animals grazing nearby. The 2,200-acre Eriksberg park is populated with European bison, deer, wild boar, mouflon and sea eagles and overlooks the Blekinge archipelago in southeast Sweden two hours northeast of Malmö.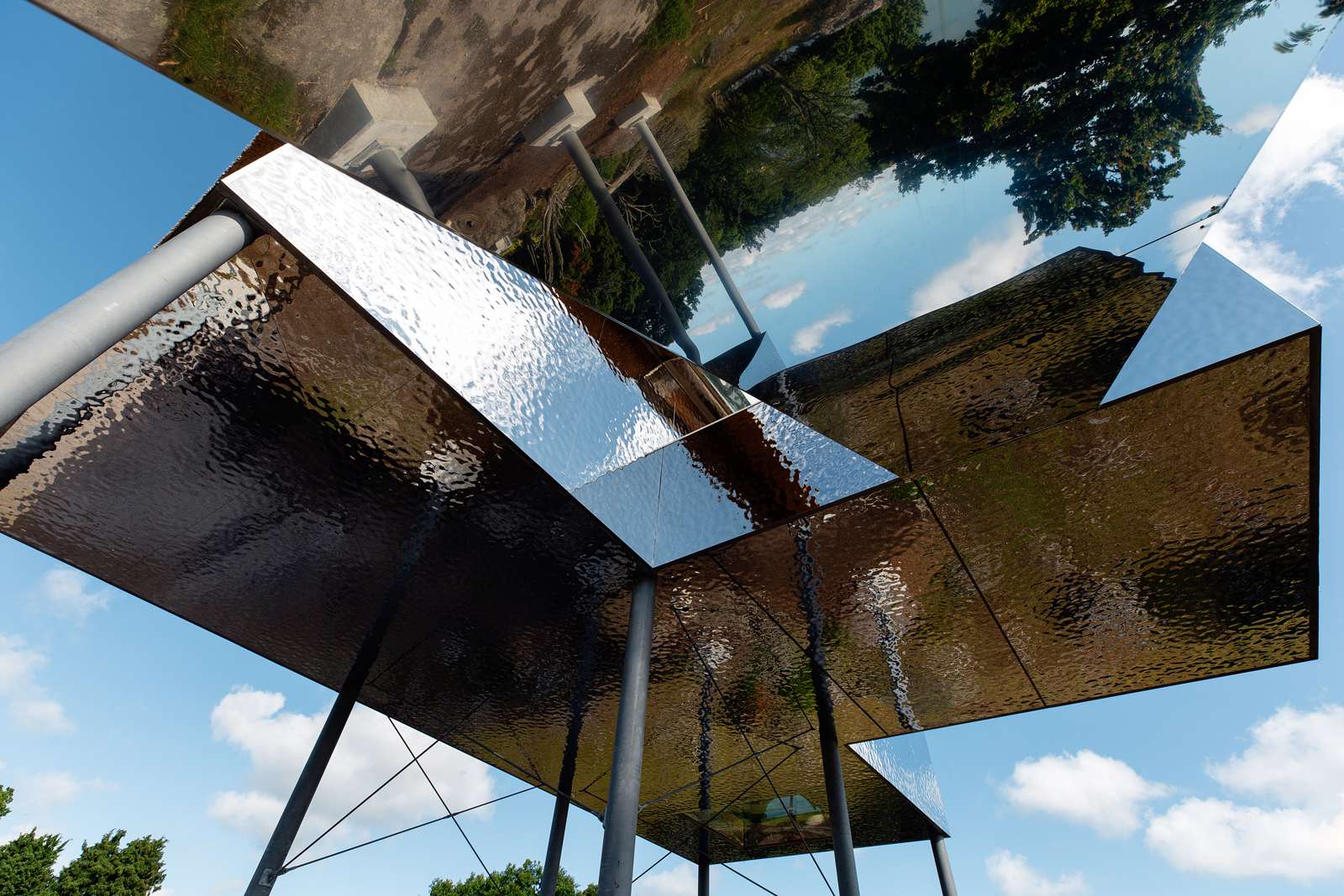 The villa, which looks like a futuristic African-style hut, was created by Swedish architect Thomas Sandell and is inspired by a traditional southern Sweden home. Beneath its reed thatched roof is a pale wood interior, a colourful pitched ceiling and a retro-style white wood-burning stove. Glazed walls capture scenic treescapes, its terrace has views of the water, and the glass panel floor looks at the feeding area below.
Accessed by a floating staircase, the minimalist steel and glass villa sleeps four (prices from £360 per night for two guests) and is powered by solar energy and gas but has no running water and features a Cinderella incinerating toilet. The park's central hotel, meanwhile, offers restaurants, a wine cellar and a farm shop.
Pater Noster lighthouse is a remote destination hotel in Sweden