Self-care is cemented in modern society like never before. Travelling to tranquil, tropical destinations for meditative experiences — opposed to fitting in a yin yoga class at your local studio — offers optimal escapism.
Rooted in relaxation and mental health, wellbeing retreats took off post-pandemic and constitute the fastest growing trend in the travel industry. According to the Global Wellness Institute, wellness tourism is expected to be a $1.3 trillion business by 2025. We've rounded up some of the most exciting opportunities ahead.
The Buena Vida Psilocybin Retreats, Mexico
In Mexico, plant-based medicines — magic mushrooms, peyote and ayahuasca — have been used by Indigenous healers for centuries. And while psilocybin is illegal, the drug is permitted for traditional spiritual and ceremonial purposes. 'Our retreats include classes in mindfulness meditation and in certain areas employ the help of sacred teacher plants,' says Amanda Schendel, founder of the Buena Vida. 'I would say at least 70 to 80 per cent of people who come to us are dealing with some sort of depression or anxiety, and the setting and people around you are really important.'
The Ranch, Italy
Luxurious? Yes. Laidback? No. This week-long wellness retreat provides a deeper understanding of your health through an award-winning, results-oriented fitness programme combined with the expertise of the esteemed team in a historic property in Palazzo Fiuggi, just 50 minutes from Rome. Expect mountain hikes, massages and medical testing, plus nutritionally dense plant-based cuisine.
Santani Wellness Retreat, Sri Lanka
This Sri Lankan destination, the country's only luxury wellness resort, is deftly designed with high sustainability and eco standards. The name translates to 'in harmony with' and the place – an abandoned tea estate in the high central hills of Kandy, Sri Lanka's spiritual centre – offers a safe harbour for rejuvenation using Ayurveda, yoga and detox cleanses amid the unspoilt wilderness.
SIRO One Za'abeel, UAE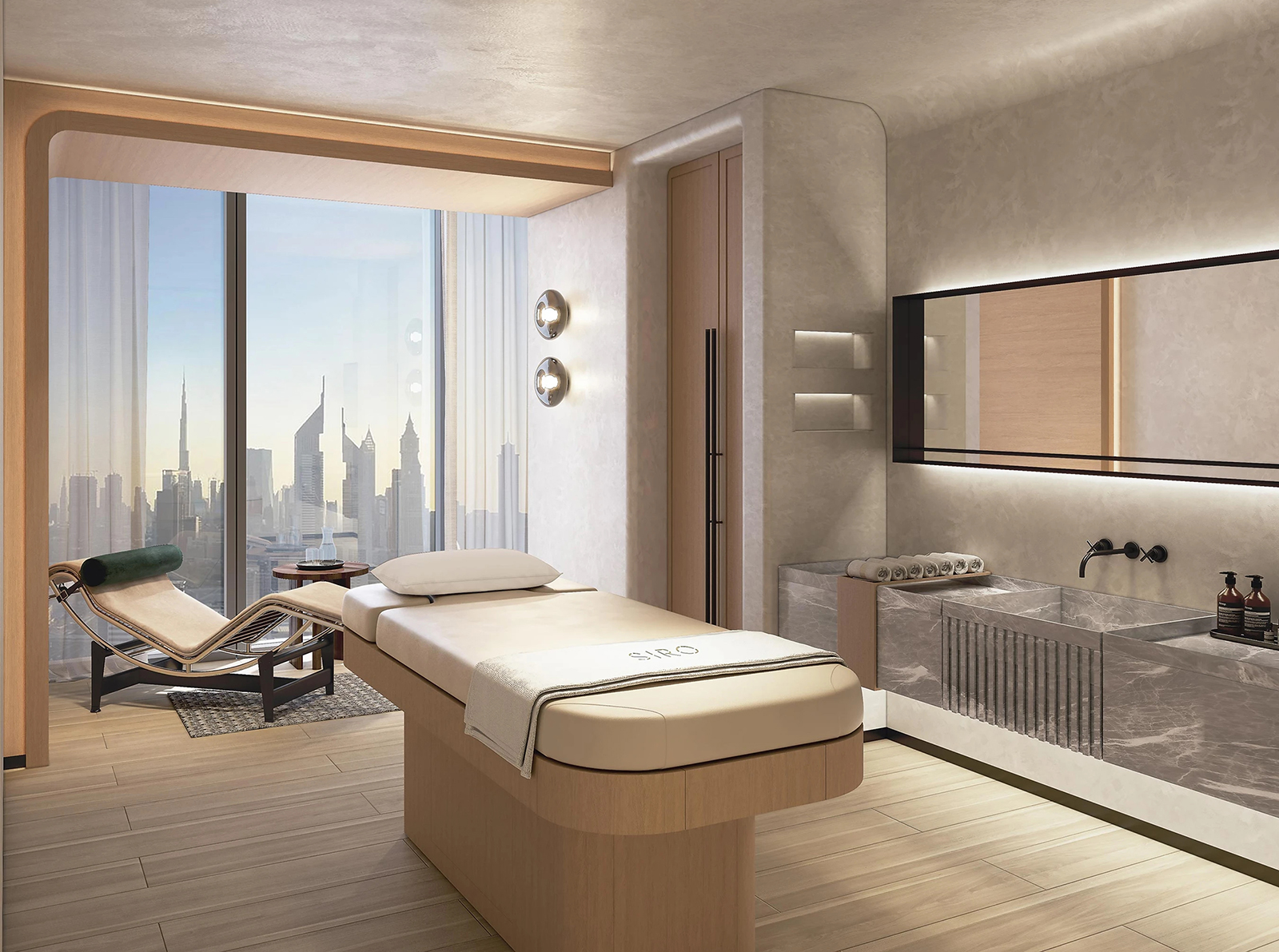 Sister to One&Only resorts, SIRO is a fully integrated fitness and recovery hotel debuting in Dubai late this year. Chic design and a stunning skyline form a beautiful backdrop to the holistic fitness and wellbeing offering: expert coaching; a state-of-the-art fitness, yoga and meditation club; and a refined Recovery Lab providing specialised wellbeing treatments.
Amanemu Wellness Immersions, Japan
Embrace the ancient Japanese 'onsen' bathing tradition at Amanemu in the hills of Ise-Shima, Japan. Use the nutrient-rich thermal springs on a bespoke, restorative journey – along with spa treatments and complete nutritional support. Choose mindfulness and stress management, detox and cleansing, recovery and recuperation or beauty and slow-ageing and enjoy in a modern, minimalist environment.
Euphoria Retreat, Greece
Located in the historic Peloponnese region, Euphoria centres around a healing philosophy that founder Marina Efraimoglou crafted for energy and balance. The destination combines philosophy, scientific innovation and healing modalities to promote Efraimoglou's personal path to wellness. Her latest journeys focus on post-pandemic rest, recovery and renewal.
Regent Phu Quoc, Vietnam
Set against the white sands of Phu Quoc Island's western coast, this seaside sanctuary looks out on the calming waters of the Gulf of Thailand. Each suite or villa — no rooms here — boasts a private pool, chic decor and a tranquil vibe, designed specifically for refined repose.
Sterrekopje, South Africa
The three Rs are the thing at Sterrekopje: retreat, reconnect, rejuvenate. Nestled in the foothills of the Franschhoek mountains, the biodiverse farm is guided by ancestral wisdom and slow living. It plays host to various healing holidays and the latest, Wise Woman, taps into innate feminine power, helping women build deeper connections with their fellow sisters and Mother Nature.