January is a quiet month for vacations, but it's the busiest for booking them, as people emerge from the post-holiday fugue seeking something to look forward to. If you're after holiday inspiration and five-star treatments, this list of new hotels opening in 2023 will fuel your wanderlust. We have far-flung destinations and city stays, floating hotels and a department store that's finding new use.
A new consortium has partnered with the Raffles brand and nabbed one of London's last available prestige 20th-century properties. They've designed a 125-room hotel in the Grade II-listed Old War Office on Whitehall, where Winston Churchill and David Lloyd George had offices. With 760,000 square feet overlooking the Thames, the building will house a spa and nine restaurants and bars. It should open in spring 2023.
The latest Ikos resort is a collection of modernist white villas and bungalows topped with green roofs scattered around a private bay in northeast Corfu. Nimand Architects designed the elegant guesthouses around ten pools and five restaurants. It's all furnished with natural woods, jute and linen and is slated to open in May 2023.
The Emirati company Seagate Shipyard is currently building the world's first buoyant five-star hotel just off one of Dubai's most exclusive beaches. With 156 guest rooms around a glass pyramid atrium, it will be surrounded by 12 crisp white-walled 'residences' of two and four bedrooms, connected to the mothership by pontoons. The entire project can be reached from the mainland by Kempinski's fleet of speed boats (or private yachts), but the complex will have enough pools and restaurants to keep guests on-site. It's meant to open to reservations in mid-2023.
Milan architect Matteo Thun is in charge of transforming a 17th-century former casino on the island of Murano, fronting the Venetian lagoon, into a 138-room hotel – the company's first in Italy. He'll add a pool and gardens to the expansive courtyard and a new annex to house a restaurant and rooftop bar while restoring original frescoes and dozens of arched windows. It should open in autumn 2023.
Dozens of standalone villas – or "hales" – atop a volcanic rock shoreline on the Kohala Coast of Hawaii's Big Island make up Rosewood's next American opening. The company has enlisted Hawaii-raised architect Greg Warner to redesign the accommodations – initially built in the 1960s and damaged beyond habitation in a 2011 tsunami. He'll approach it with indigenous materials and sustainable practices in time for a summer 2023 opening.
Small wellness-focused hotelier SHA has Mexico in its sights with a property on Isla Mujeres in the Gulf of Mexico. Architect Alejandro Escudero and the firm Sordo Madaleno have collaborated on the sinuous design, finishing in a neutral palette with Mexican ceramics, indigenous fabrics and lashings of marble. Landscape designer Maat Handasa is taking control of the greenery – dominated by palm fronds in every conceivable space.
The new Peninsula, overlooking the Bosphorus in social Karakoy, will form part of the vast new Galaport development with a hopping restaurant serving what they call Silk Road, Turk-Asian cuisine. The look combines the Peninsula's winning formula of heritage architecture (in this case, a series of four century-old buildings) and rich materials like lacquer, leather, lucite and mother-of-pearl inlay. Local artwork hangs in every room. As can be expected, it'll have its own marble hammam spa and should open in February 2023.
Expansion of the Hollywood brand Standard continues apace, with a new property on Orange Grove Road, off Singapore's Orchard Road shopping hub. The sleek, slender structure by the Ministry of Design is trussed up in the spirit of London and New York but with local greenery and art – though it's all very hush-hush. The launch date will be announced early in 2023.
Foster + Partners have revamped the long-dormant Whiteleys department store to retrofit the UK's first Six Senses, a spa and social club with 110 hotel rooms under the century-old glazed dome. The architects have maintained and improved the original stone pillars, marble floors and heritage glass. Alongside a handful of exclusive residences, it is scheduled to open in late 2023.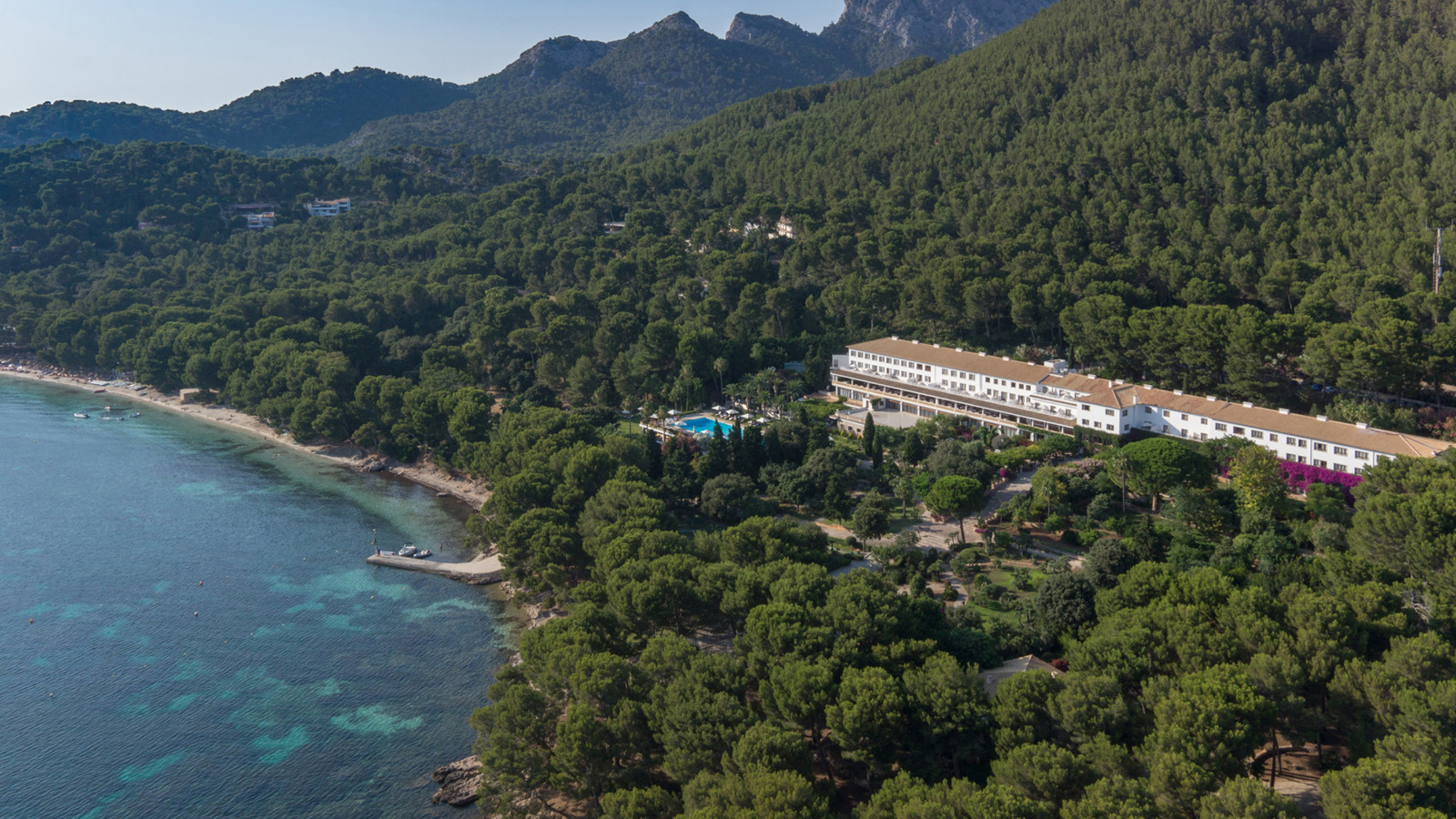 Early in 2024, Four Seasons will unveil its latest property on a pristine bay on Mallorca's northern coast. Located in the former Hotel Formentor, originally opened in 1929, it's been updated with 110 guest rooms designed by the team of Estudio Lamela and SCT Estudio de Arquitectura, with interiors by Gilles & Boissier. Guests get exclusive access to the beach below and a nearby vineyard.