Visitors to Bruges will have spotted a brightly-coloured addition to the city's famous canals this summer: SelgasCanvo's floating pavilion for the city's 2018 Contemporary Art and Architecture Triennial.
Riffing on the triennial's theme of 'Liquid City' – which uses the city's waterways to explore flexibility, movement and ways of bringing people together – the eye-catching design nods to the Spanish practice's candy-coloured 2015 Serpentine Pavilion.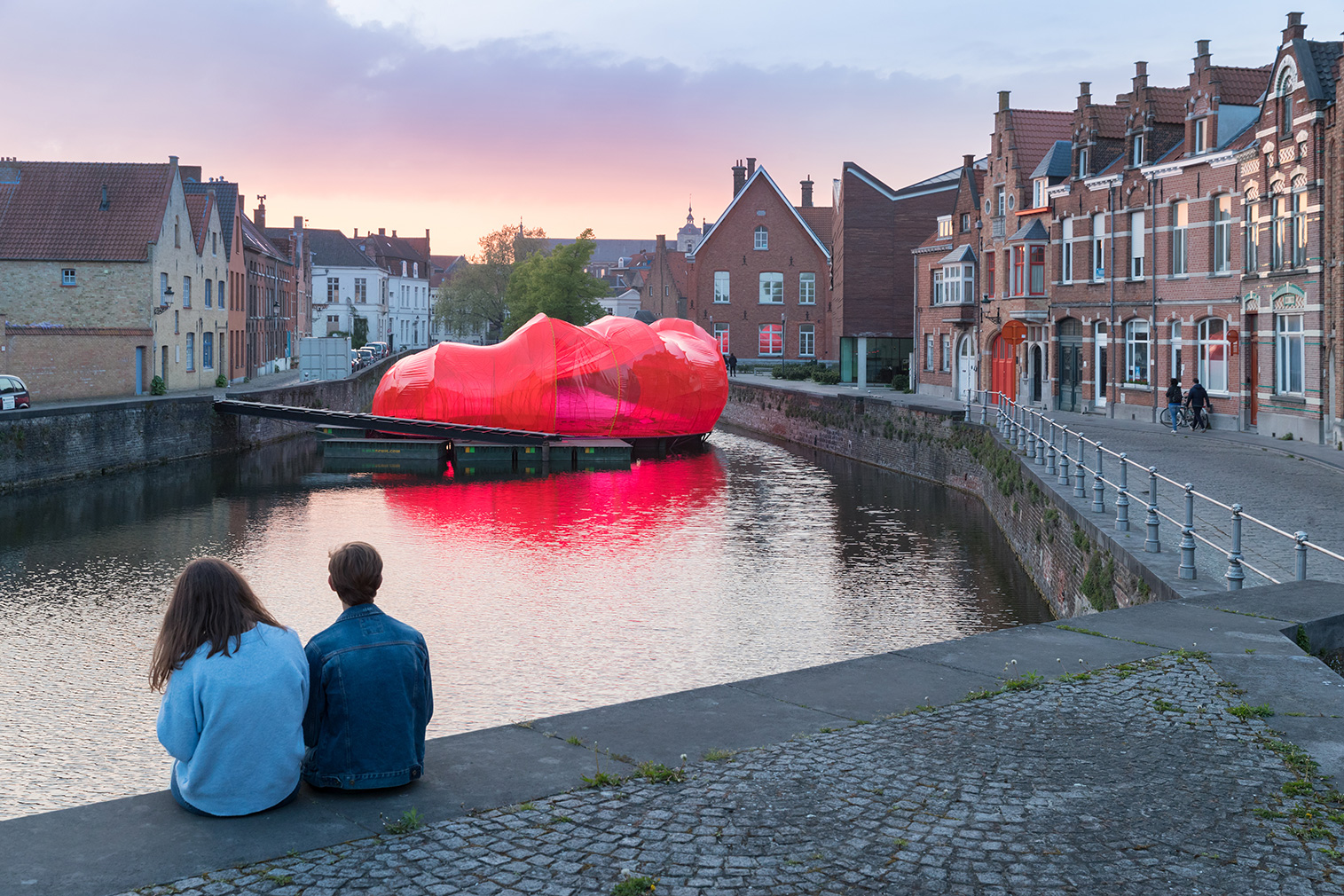 It is built with a steel skeleton and fitted with a tunnel-like transparent skin that changes colour depending on the position of the sun, ranging from hot pink to bright orange. The tunnel curves around a yellow deck which floats on the surface of the canal and has a pool at the centre in which locals can take a dip.
SelgasCano's pavilion is one of 15 public artworks and installations commissioned by curators Till-Holger Borchert and Michel Dewildel for the triennial's second edition.
Other installations include an 'uncrossable' bridge by Polish artist Jaroslaw-Kozakiewicz; a giant whale made from plastic collected from Hawaiian beaches by Studio KCA; and a floating school by Nigerian architect Kunlé Adeyemi.
Bruges Triennial 2018 runs until 16 September 2018.
Read next: Young-gun architect Frida Escobedo to design 2018 Serpentine Pavilion