Architect Laura Alvarez has transformed a crumbling ruin in Spain's Cantabria region into Villa Slow – a simple holiday retreat that's all about taking things easy…
Back in 2014 the Spanish architect bought a two-hectare plot of land in the Valles Pasiegos, which included an old stone farm shed that had fallen into disrepair. The incomplete structure provided the framework for Alvarez's reimagined cabaña pasiega, or peasant's cabin, which was built using its stone.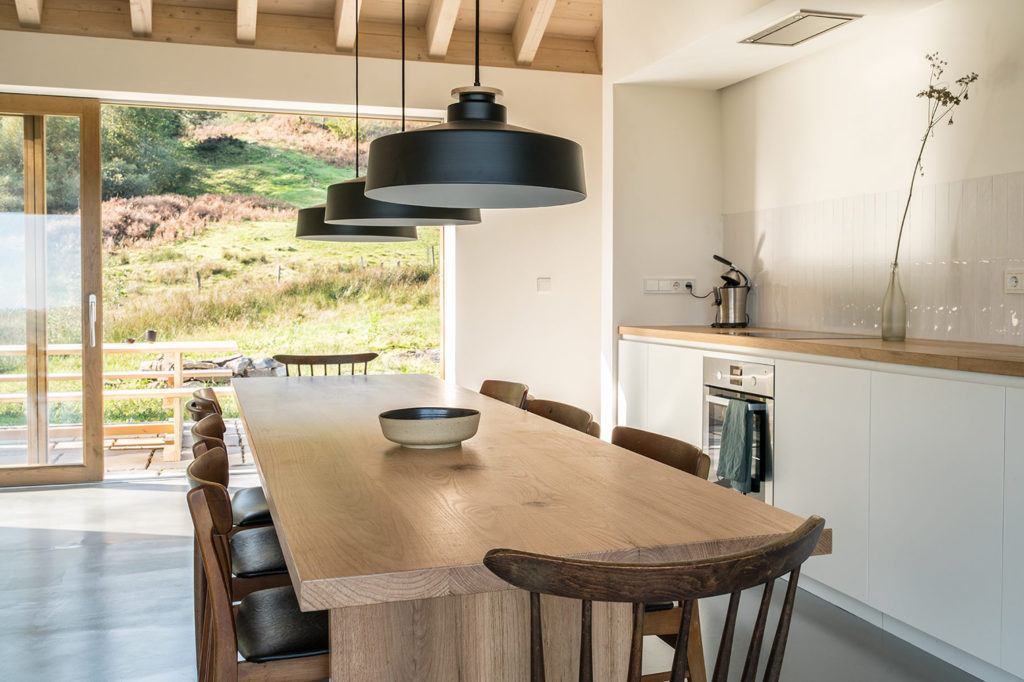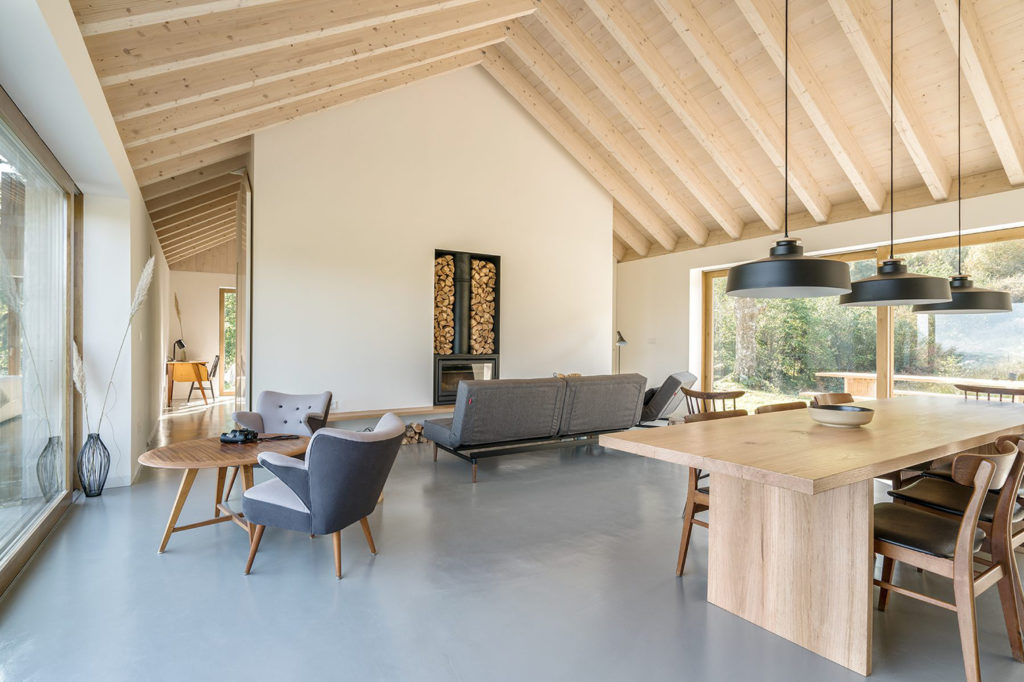 'I designed Villa Slow as my own home', says Alvarez. 'It is silent, peaceful and extremely natural.'
After a year of restoration work, Villa Slow is available to rent directly starting from €1,490 per week.
The living room and dining room form the heart of the Spanish holiday home, which features two enormous, panoramic windows – 'living paintings', as Alvarez calls them – that frame views of the surrounding valleys and trees on both sides of the property. During warmer months, they can be fully opened so that the house flows onto its grassy surrounds.
Alvarez describes Villa Slow as 'a place where you can be warm when it is cold outside and be fully connected to the outside when the sun shines'.
Interiors are a soft take on minimalism: think concrete floors, white walls and natural woods, which form the bulk of the furniture. The vaulted ceiling also adds a note of drama to the simple space, while a woodturning stove will keep you cosy on winter evenings.
Villa Slow has two double bedrooms that can also open up directly to the 'garden' – in this case the surrounding hillside that's dotted with grazing cows. Extra sleeping space can also be found on the mezzanine above the ensuite bathrooms.
Cantabria's north coast is popular with surfers, and its many walking trails are a hit with hikers. There are also several benches dotted across the property's grounds for taking in the landscape…
Read next:
Stay in a cave house in Spain's Sierra Morena mountains
See more holiday homes in Spain.