It's fair to say that 2020 has made all of us focus on what's really important to us, starting with our nearest and dearest and our domestic spaces. Our Christmas gift guide this year is centred around stocking-thrillers – small gifts by small businesses, beautiful objects and timeless books.
Looking for something a little grander in scale? Skip to the end, where you can find luxe trappings for your puppy and work from home solutions.
Mini Modern Colours Architectural Model Kit
Set the armchair architect free with Arckit – a Lego-like building set that recreates architectural styles in miniature. This 105-piece Mini Modern Colours edition is one for midcentury modernism enthusiasts, but there are several other Arckit options on offer to cater to aspirational city planners and more ambitious builders.
£35
Furniture Archive Politecnico collection
For those that like to shout their love of design loud and proud, Furniture Archive is celebrating the history of designed objects with a series of T-shirts. So far, the platform has released two designs, both created in partnership with artists. Christmas shoppers can choose between a black T paying homage to Italian architect Gae Aulenti and a white long-sleeved top dedicated to furniture designer and architect Gio Ponti.
From $60
Fact Magazine inaugural issue A/W2020
Our sister brand Fact is back in print as a new large-format biannual magazine. Its first issue features a meaty Ryoji Ikeda interview and a choice of covers by Kelsey Lu, Pan Daijing, Kahlil Joseph or Ikeda. At 280 pages, it's a hefty stocking stuffer but a good purchase for any music and design fans yearning for something to bridge the gap until real-life shows and exhibitions return post-Covid.
£10
Paper architecture by Ellie Sampson

Papercut artist Ellie Sampson recreates architecture, both real and fictional in paper form – and she takes commissions. If you need inspiration for a bespoke present, previous projects have included recreating people's homes and buildings from films and designing a dream Palm Springs house.
POR
Brutalist tote bags by Jessica Thalmann
Jessica Thalmann explores spatial relationships via graphic forms, and the Brooklyn and Toronto-based artist has a sizable soft-spot for the brutalist architecture of her home cities.
Thalmann has just released a limited edition, hand-silkscreened tote bag featuring Toronto's Robarts Library (if you know, you know), which is a striking stocking alternative with year-long use. She's also created hand-made brutalist holiday cards – a perfect reminder that 'despite the impending apocalypse, architecture can always make us laugh and remind us that we are all in this together' – and a pair of limited edition concrete and vines risographs.
$30 / $20 / $60
Architectural face masks
Face masks aren't going anywhere any time soon, which means Christmas is a good time to upgrade your friends' and family's paper versions. These architectural non-medical grade masks come in an array of patterns inspired by iconic buildings, including London's now-demolished Welbeck Street car park (relive it here in this photo essay by Jo Underhill) and Moldova's Chisinau Tower Block.
From £8
A miniature brutalist city

Zupagrafika's latest photography book-cum-building-kit explores the rugged Brutalist forms erected in the former Polish People's Republic. Pop-out and build nine models, including Warsaw colossal vertical housing estates and Krakows's Hotel Forum, and learn about their history.
€24
A prefab office pod
For those looking for a 'bigger' gift, this prefab office could help soothe some of those WFH woes. The plywood pod is small enough to squeeze into the tightest of city gardens, doesn't need planning permission, and can be customised with pegboards, mirrors and a desk.
From £5,000
More Than Just a House book
In More Than Just a House: At Home with Collectors and Creators, creative director Alex Eagle peeks inside the homes of creative contemporaries and offers up plenty of inspiration for your own process. The tome is a good stocking filler for anyone seeking inspiration for their own home refresh in 2021, or for those curious about how to collect – and live with – art and design objects. Read an exclusive excerpt from the book.
£40
Brandina dog sofa by Miacara
This doggie chaise longue is a cut above the usual bag of biscuits under the tree. Created by product designer Julie Carl, the Brandina oozes Scandi appeal and is sleek enough to blend into any interior. Its metal frame raises dogs off the ground, while an extra upholstered side gives them somewhere to rest their heads. Mucky pups will be glad to know the cushions are also washable.
From €599
Censer Incense by Apparatus
Home is as much about scent as it is about space. Apparatus's Censer Incense burner is an aged or blackened brass object that recalls the shape of an ancient chalice, with a sharp geometric spin. Smoke escapes the porcelain dome's oculus when used as a burner, while the holder emits a soft glow when used with candles.
From £750
Olafur Eliasson's Little Sun Diamond lamp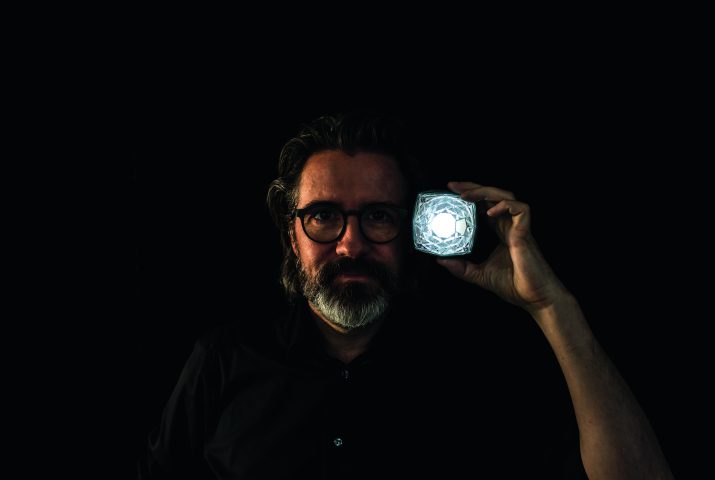 Little Sun Diamond is a pocket-sized solar-lamp designed by artist Olafur Eliasson. Ultra-lightweight, its faceted lens is inspired by nature, and it's a great portable light that is ideal for reading or use as a torch. For every Little Sun sold, one goes to a rural community in Africa, providing solar energy to those who need it.
€30