To celebrate the 25th edition of PAD in March, Laffanour / Galerie Downtown Paris is digging deep into its Steph Simons archive to showcase a little-seen 1965 cabinet designed by Charlotte Perriand.
The custom-made storage unit is fabricated from wood, aluminium and plastic and has the hallmarks typical of Perriand's ambitious postwar designs with sliding doors and juxtaposing materials. It will be presented alongside an eclectic selection of contemporary pieces by Korean designer Choï Byung Hoo and other Simons alumni Pierre Jeanneret, Serge Mouille and Jean Royère.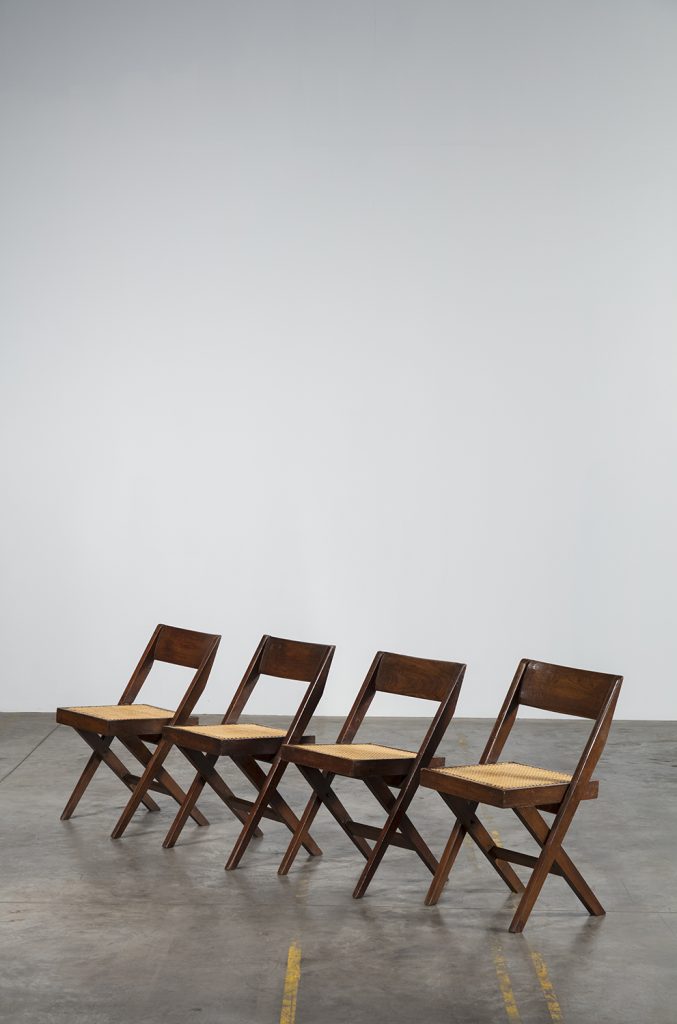 Perriand believed that good, affordable, quality design created a better society – an ethos she shared with mentor and collaborator Le Corbusier. Her breakthrough came at the 1927 Salon d'Automne when she showcased her futuristic Bar Sous le Toit – an art deco curved drinks bar made with chrome, glass and inset with geometric patterns. The design convinced Le Corbusier to offer her a job in charge of his firm's interiors. Perriand described the collaborative work thereafter between herself, Le Corbusier and his cousin, Pierre Jeannerat, as being like 'three fingers on one hand.'
In post-war Paris, the Steph Simon Gallery at 145 Boulevard Saint Germain became one of the most avant-garde spaces to experience modern French design when it opened in March 1956, quickly becoming a cornerstone of the French cultural scene. It presented furnishings by Perriand, lighting fixtures by Mouille, cylindrical ceramics by Georges Jouve and rice paper lights by Isamu Noguchi until the gallery closed in 1974.
Since its opening in the early 1980s, the Laffanour / Galerie Downtown Paris, founded by François Laffanour, has been exploring and exhibiting furniture by 20th-century architects. In 2007, the gallery bought the Steph Simon Gallery's archive and has spent the last 15 years working on authenticating and researching its designs.
Laffanour / Galerie Downtown Paris at PAD, 29 March to 2 April 2023, Stand 1, Jardin des Tuileries, Paris.