Frank Lloyd Wright famously envisaged his projects as total works, designing everything from the building's shell down to the light switches and stained glass windows. His residencies, however, are in limited supply. US company Steelcase is bringing Wright's works to the masses with a new collection of office furniture based on drawings from his archive.
The Racine Collection of desks and chairs are based on the designs Wright created in 1939 for the SC Johnson Administrative building in Racine, Wisconsin. Steelcase spent two years examining Wright's original plans, in collaboration with the Frank Lloyd Wright Foundation, and modifying them for the modern user who is both taller and heavier than their war-time counterpart.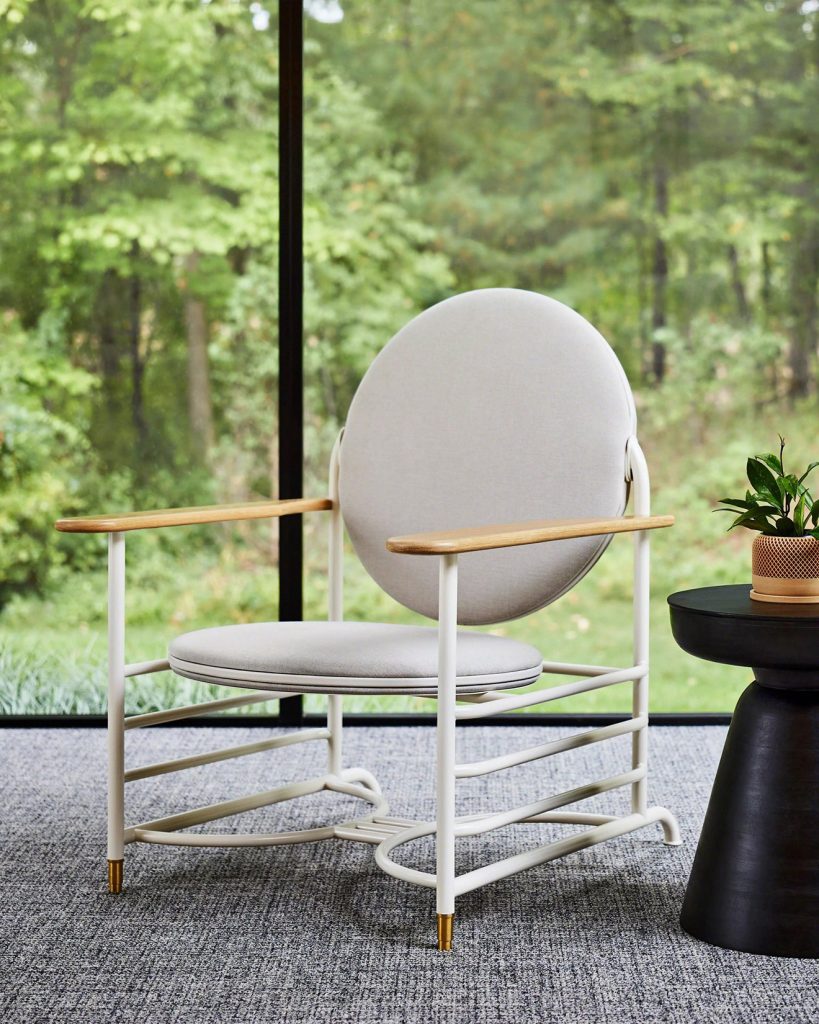 According to Dezeen, Steelcase had to increase the chair's size significantly, as 'only 20 per cent of American men would have leg clearance in the original design.'
The three-leg chair has been stabilised with the addition of a fourth leg, while magnets and springs have been upgraded. Otherwise, the designs remain faithful to the originals with swooping curvilinear forms.
The office furniture range will be available in Wright's iconic Racine red, as well as other colourways derived from a photograph of Wright's pencil set.