A piece of Pittsburgh's Gilded Age history has hit the market with Second Empire bones and fully restored museum-quality interiors.
Baywood Mansion is part of the former Alexander King Estate, built in 1880 for glass magnate Alexander King in the Highland Park neighbourhood. The 22-room Pittsburgh property remained in the family until the 1950s when the city took possession and turned it into the Pittsburgh Art Gallery.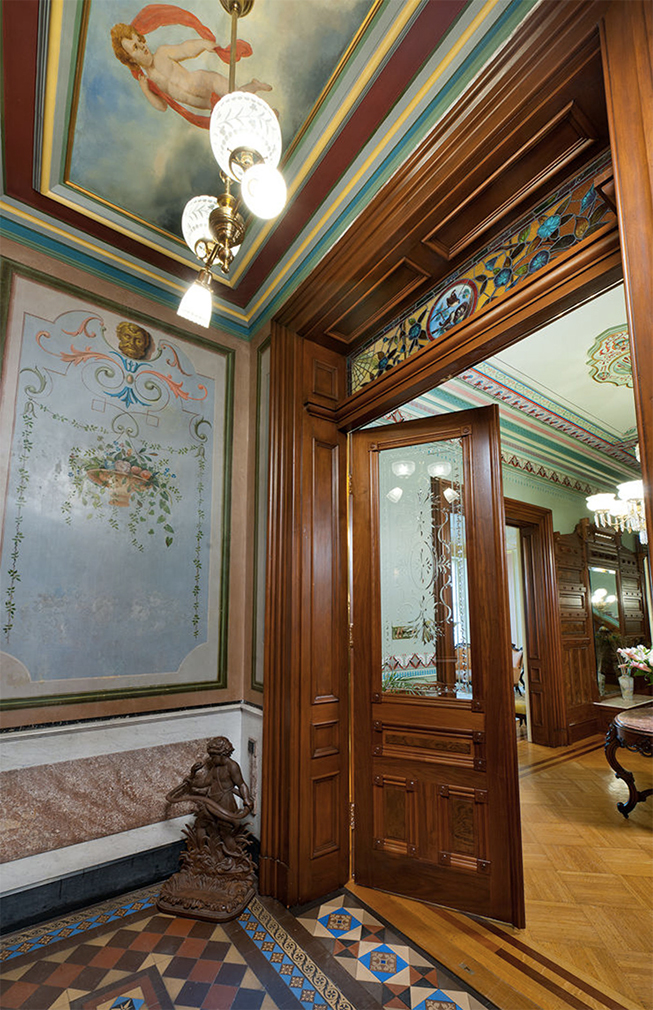 In 1994, Baywood was bought by Maura and Dr Frank Brown, who restored it to its Second Empire glory. They removed 20th-century additions to the property and uncovered its hand-painted ceilings, murals, gilded wall coverings, parquet floors and imported English tiles.
They also furnished the property with identical pieces and accessories to the original, reinstating lost walnut wainscoting, burlap wall coverings and colour palettes.
The eight-bedroom Pittsburgh property is now on the market for $3.65m via Mark Jennings of Piatt Sotheby's International Realty. It includes a 1.8-acre plot of landscaped gardens, surrounded by six acres of protected parkland. Take a 360 virtual tour of the Victorian house.