Reopened after a $200m refurb, South Florida icon The Boca Raton is marking its 96th birthday by embracing a fresh new tropical look.
​​Spanning an impressive 200 acres, the hotel – which opened in 1926 as the Ritz-Carlton Cloister Inn – has been under renovation for the last three years. It emerged from the refurb at the start of 2022 to unveil a newly painted exterior and a distinctly tropical set of interiors.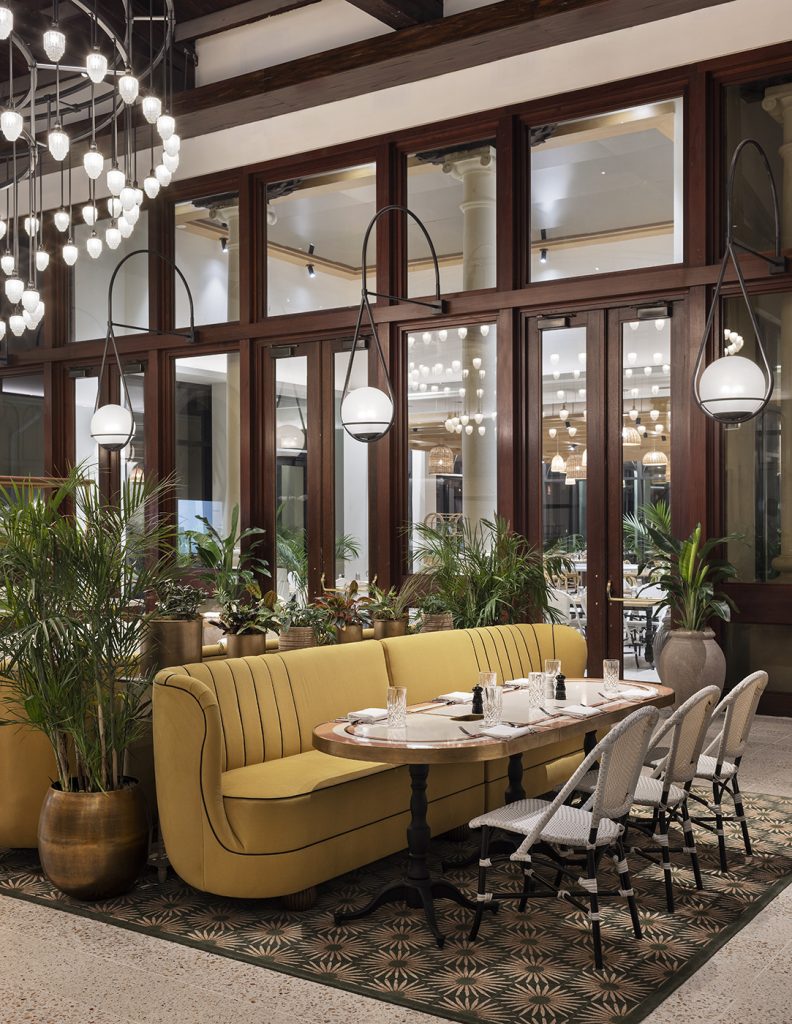 The pink paint that's distinguished The Boca Raton since the 1950s is long gone, replaced by a new cream colour that harks back to architect Addison Mizner's decision to mix beach sand into the resort's plaster. CEO Daniel Hostettler has said the new look is a return to the architect's original intentions for the hotel.
Inside the resort, a muted palette emphasises The Boca Raton's grand rooms, contrasting dark wood furniture, vast stone fireplaces and imposing columns and arched ceilings. Foliage inside echoes the lines of palm trees leading up to the hotel, while splashes of colour – think mustard sofas, tropical patterned banquettes and striped outdoor seating – liven up the more traditional backdrop.
There are 1,027 rooms in total at The Boca Raton (starting from $629 per night), which sits alongside the Intracoastal Waterway and Lake Boca Raton. However, the resort is now divided into five distinct hotels: the Beach Club, the Bungalows, the Yacht Club, the Cloisters and the Tower – which opens later this year. Guests have access to a private beach, spa and golf course, as well as 12 restaurants.
501 E Camino Real, Boca Raton, FL 33432, United States