Pitched roofs cut through woodland greenery in Liège, Belgium – a pair of cabins added to Modave's historic Domaine de la Roseraie estate.
The glass-fronted guest houses are part of the historic manor house turned hotel and restaurant and were designed by studio Laboratoire. The practice drew on the shape of an existing 19th-century greenhouse located on the estate to create the huts, which are screened by trees, and border a protected wildlife area adjoining the nearby valley.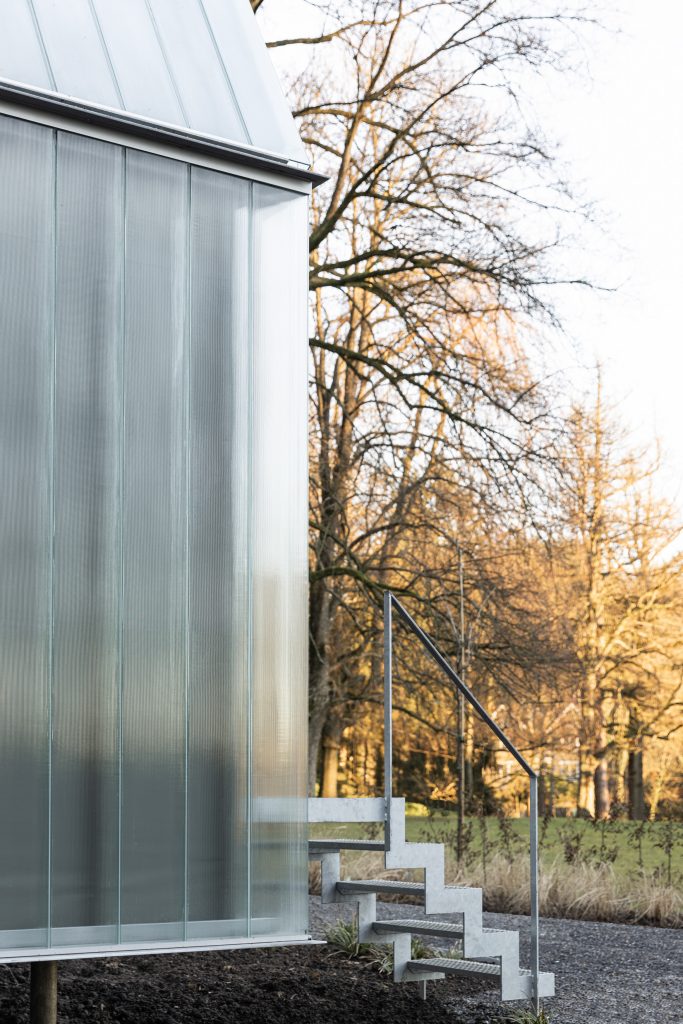 Both cabins are installed on piles, to reduce environmental damage to the site and ensure they can be easily dismantled. While they deliberately resemble greenhouses, the interiors prioritise comfort, with wood cabinetry and mosaic-tiled bathrooms.
The Domaine de la Roseraie restaurant is a gastronomic destination that serves a five-course seasonal menu and is a stone's throw from the cabins, which start at €165 per night.
Guests can enjoy a hearty meal before retreating to the cosy shacks to cosy up in front of the wood burner once night falls.
80 Route de Limet, Modave 4577, Belgium