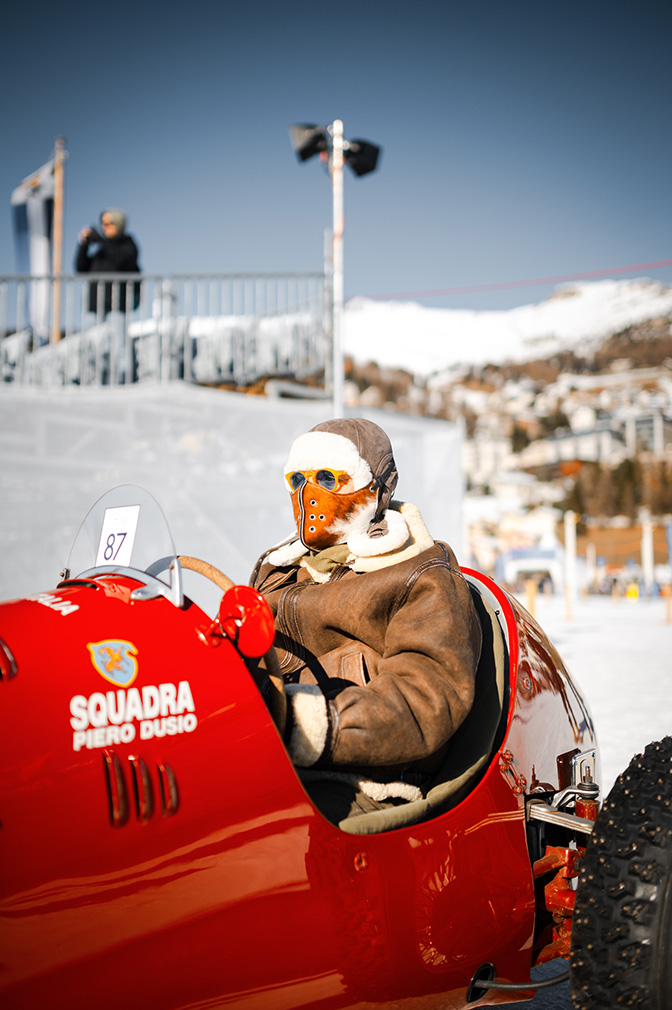 First driven to Hollywood fame by 'King of Cool' Steve McQueen, the iconic Meyers Manx beach buggy returned to the limelight last weekend when it appeared at exclusive motoring event, The ICE St Moritz.
McQueen's 1968 movie, The Thomas Crown Affair, featured a trio of automotive superstars in the form of a Rolls-Royce Silver Shadow coupe and Ferrari 275 NART Spyder. But it was the entrance of a custom-built orange Meyers Manx that stole the show as it flew over the top of the dunes at Boston millionaire Thomas Crown's beach house in the crime heist thriller. As a result, its somewhat out-of-context appearance at The ICE in St Moritz last weekend drew McQueen fans from far and wide to see it tear up the snow.
The dune buggy was offered for sale at Bonhams' Amelia Island auction two years ago. Since then, it has come home to the modern-day Meyers Manx company, acquired by a group of investors led by car fanatic Phillip Sarofim shortly before the death of founder Bruce Meyers in February 2021.
While the film's original script called for a Jeep, McQueen – having recently seen a picture of the original Manx airborne on the cover of Hot Rod magazine – decided a buggy would be the better choice. But of course, it could never be a Manx built from a standard kit. Instead of a VW-powered Manx buggy, McQueen's was given an air-cooled six from a Chevrolet Corvair – three times the power of the standard.
The frozen lake has been one of the assets of St Moritz for more than a century, traditionally hosting polo matches and horse racing events, and cementing the Swiss town's reputation as the world's top winter destination. As soon as the ice reaches a thickness of 27cm, the lake is cleared for The ICE event.
The 'Concours d'Elegance' formula was born in the 1920s and is the equivalent of a fashion show for automobiles. The most important ones, like Pebble Beach, Villa d'Este and Salon Privé, have been going on for decades, establishing the world standard. The ICE St Moritz was founded in 2019, and has introduced an element of informality and sportiness to the Concours: everything is adapted to the temperature and condition of the snow on the frozen lake and requires a higher level of improvisation from the drivers – something McQueen would surely have appreciated.