Airlines are restoring their routes, temperatures are topping 20 degrees and the pavements are heaving, even with masks mandated outdoors. Even though organisers have backloaded the schedule of events for Valencia's turn as World Design Capital, the atmosphere is buzzing.
At least Valencia, Spain's third-largest city, has been luckier than Lille, which began its tenure in January 2020, says Eduardo Teixeira-Alves, the event's promotional director. Teixeira-Alves has put together a design map that marks out 100 creative projects across town. 'It's the most ambitious design programme in the history of Spain,' he says, citing participants like local superstar Jaime Hayon, design school LABA and London Design Festival director Ben Evans.
The city not only has an innovative and long-standing design community but some spectacular real estate in which to showcase it. It continues to adapt and expand its remarkable heritage architecture, from the art nouveau boutique of children's publisher Rubio, outfitted by Masquespacio, to Fundacion Por L'amor à L'arte Bombas Gens, a hydraulic pump factory repurposed as a soaring gallery by Ramón Esteve, Eduardo de Miguel and Annabelle Selldorf.
The official programme runs through December 2022. Here's where to find the top offerings.
Centre del Carme Cultura Contemporània (CCCC)
A 13th-century monastery with a palm-lined Gothic cloister now serves as the city's centre for contemporary culture, located just outside the sandy-hued walls of the historic Arab quarter. From now through 1 May, curator Juli Capella takes over a series of indoor spaces to examine a selection of everyday objects, from paper clips to lightbulbs, flip flops and coffee makers.
She discusses their genesis, evolution and significance in our lives. On 1 September the focus shifts to Valencia-based designer Jaime Hayon for a retrospective of his work for Cassina, Magis, Swarovski, Baccarat and homegrown ceramicist Lladró.
CCCC Centre del Carme. Sala Carlos Pérez
Las Naves
A rehabilitated shipping warehouse in Valencia's old port, Las Naves operates as a creative lab for social and urban innovation. This month it invited five local practices to design 360-degree visualisations of the city from a utopian and dystopian perspective. From 4 March, the founders of publishing house Altre will present their book Erotica Techno in Valencian Architecture, exploring the relationship between dance music and repetitive concrete forms in the city's modernist architecture tradition. The accompanying poster series, available to buy at the exhibition, is worth the trip alone.
Carrer de Joan Verdeguer 16-24. 46024 – València
Fundacion Por L'amor à L'arte Bombas Gens
Bombas Gens is a little known architecture treasure in one of Valencia's last ungentrified neighbourhoods, set amid its own placid botanic garden. Named for the original Victorian-era factory (built atop a rediscovered 15th-century winery), it recently underwent a sympathetic restoration with reclaimed brickwork, an in-house Michelin-star restaurant and wide-open spaces for displaying photography and design beneath vaulted glass ceilings. This summer it welcomes avant-garde London-based practice El Ultimo Grito to select pieces for its growing permanent collection – to be displayed alongside inspirational art from the archives.
Av. de Burjassot, 54-56, 46009 València
Turia Gardens
The flood that submerged most of Valencia in 1957 was obviously a defining moment for the city's survivors. It also permanently altered the landscape, forcing engineers to divert the Turia River to the south. The dry riverbed left behind was a blight, until urban planners and architects transformed it in the 1980s into a lush green belt. Now the seven-mile stretch running through the centre is heavily used by joggers, athletes, children and admirers of the ancient architecture preserved at several junctures. Exploring it feels more poignant this year, since the January death of architect Ricardo Bofill, who designed the neo-classical ponds outside the concert hall. From 19 to 25 September, World Design Street Festival and the city's annual furniture fair will play out in tandem throughout the gardens and adjacent streets, with creatives dining al fresco, parading their wares and passing through between events.
Antiguo cauce del Turia, València
Institut Valencià d'Art Moderne
The Turia Gardens are bookended by impressive contemporary architecture by Valencia-born Santiago Calatrava and others, but the Institute of Modern Art is an exceptional example of purpose-built architecture bang in the old centre. Local architects Emilio Giménez and Carlos Salvadores designed it in the 1980s, then remodelled it in 2000 to house eight galleries of 20th-century sculpture and painting from the Russian, Eastern European and Spanish avant-garde. On 24 February, the curators will present 350 works from Bauhaus pioneers Anni and Josef Albers. Then from March through June, they'll examine poster art and design related to the clubbing scene of the 1990s.
Guillem de Castro, 118, 46003 València
Chirivella Soriano Foundation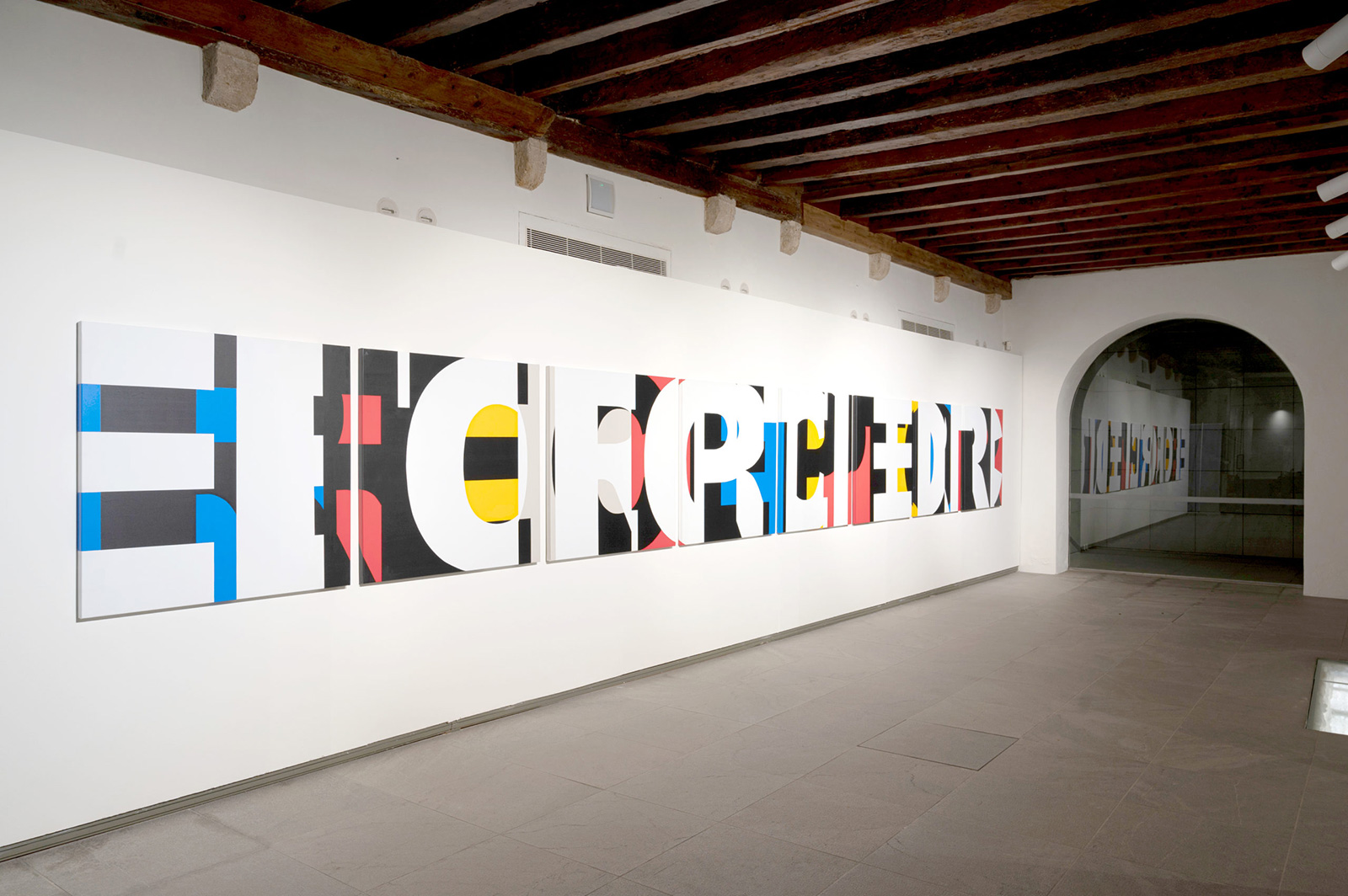 One of Valencia's oldest buildings, this crumbling Moorish manor house sits steps away from the stunning iron-clad central market and the former silk market, now a buzzy al fresco food court. The 14th-century limestone palace has been updated over centuries with decorative arches and coffered ceilings – most recently with a glassed atrium rising three stories. Currently, it serves as a private art foundation hosting rotating exhibitions within the cool stone walls. In June it will welcome the veteran graphic designer and sculptor Pepe Gimeno, who presents his conceptual and typographic work in the bold palettes of Picasso and Miró.
La Marina de Valencia
Valencia's Mediterranean marina is a work in progress. Very much a functional port until recently, it shifted the heavy industry across the bay ahead of Valencia's turn as host of America's Cup in 2010. The cranes and boathouses were replaced with a more 'human' recreational landscape designed by David Chipperfield, Fermin Vazquez and others. Between 18 and 25 June, World Design Experience, one of the year's signature events, will take place at the marina's revamped warehouses and boardwalks. Interactive exhibits showcasing digital design, motion graphics and product design will be interspersed with workshops, presentations and master classes. Expect young gentrifiers from the adjacent Cabanyal neighbourhood to join for live music and general merriment.
See more stories from Valencia: