History surrounds diners at Valencia's Sucede, which contrasts ancient stonework with contemporary design pieces.
Francesc Rifé Studio designed the interiors of the Carmen district eatery, painting its walls a soft, deep green, and framing spaces with glazed roofs shielded by black-stained wooden slats.
Natural light filters through onto vast chunks of the city's original ruined walls – built hundreds of years ago. There's more evidence of Valencia's past in the gothic arch of the main dining space, and also in one of Sucede's meeting rooms, which sit inside the foundations of a 12th-century watchtower.
Armchairs are by Blasco&Vila, with lighting from Milan Ilumincaión. The studio has also hung traditional ceramics dating back to the 16th, 17th and 18th century on the Valencia restaurant's walls.
'Design through history is the most honest form of design,' says Rifé, who founded his Barcelona-based practice in 1994. He's become an expert in adaptive reuse,  having transformed a former convent into a foodie hub and arts space last year.
Sucede serves food inspired by the city's Roman, Arabic and Christian gastronomic past.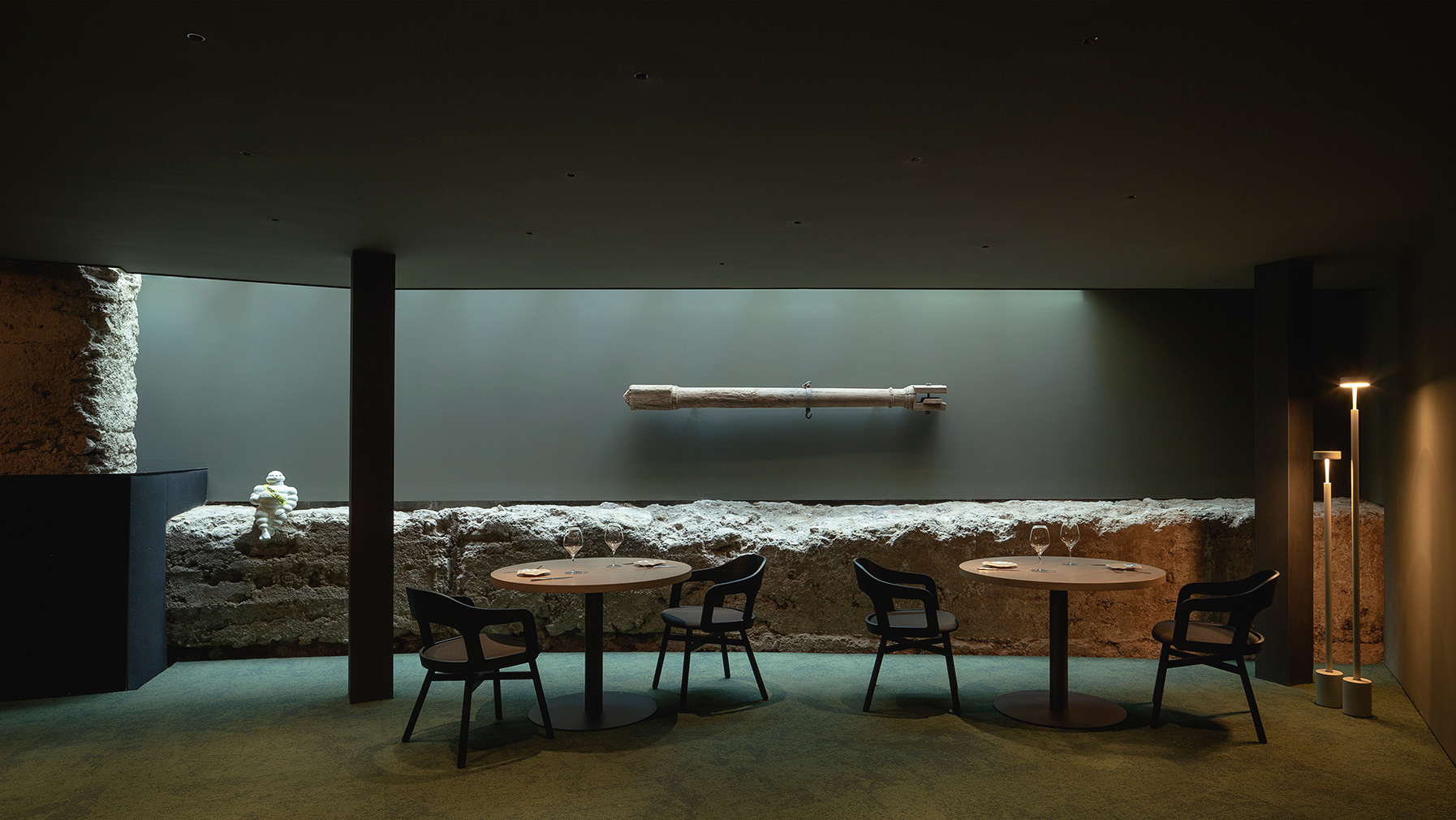 Read next: 10 Barcelona restaurants with awe-inspiring interiors