Spanish designer Francesc Rifé has given a 17th-century Valencia convent new life as a destination for culture and gastronomy.
Rechristened Convent Carmen, the building incorporates the former San José and Santa Teresa convent in Plaza Portal Nou. It is opening to the public in phases, starting with a bucolic food market.
Hungry patrons can now make a pilgrimage to the complex's palm-strewn grounds, fitted with shady pergolas and three shipping container volumes that house al fresco 'food truck' style restaurants. These serve up Valencian classics such as esgarraet and espetos, as well as ramen and pad thai.
The deconsecrated building meanwhile hosts film screenings and public talks and has undergone a minimalist makeover by the studio, designed to highlight its striking bones and domed ceilings.
'We sought to create very little noise through the design of a specifically minimalist structure,' says principal Francesc Rifé.
He adds: 'Through light, we have worked to highlight the main elements of the church… The RGB colour light system allows you to experience space in a much more mystical and special way.'
A 50-room hotel is slated to open at the complex in 2020.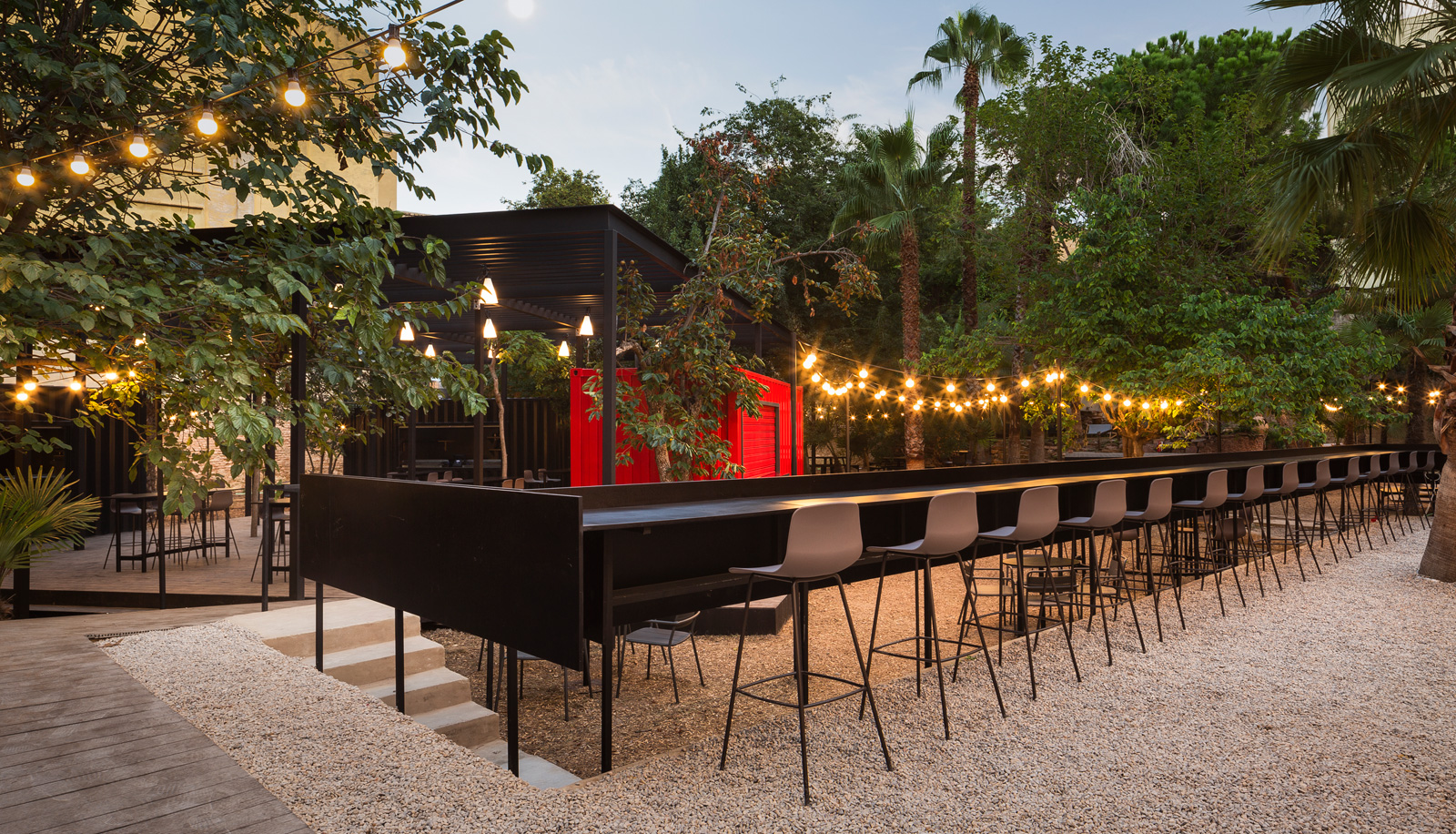 Read next: Fernando Abellanas designs a secret studio under a bridge in Valencia