Airstream specialist Autocamp has opened its newest campground, bringing 47 gleaming silver trailers to California's Joshua Tree.
The 25-acre site is Autocamp's fourth in the US, located just outside Joshua Tree National Park, joining locations in Cape Cod and Yosemite. Guests can stay in one of its many custom Airstreams – parked next to firepits – or retreat to a more traditional suite, with some units including outdoor desert showers.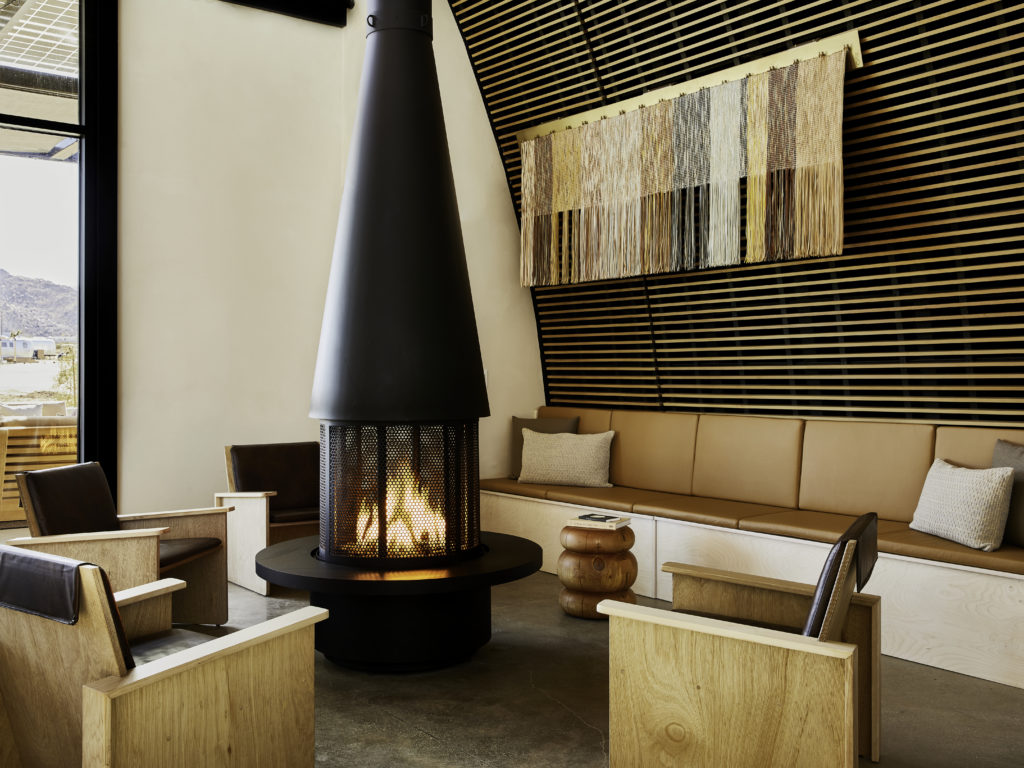 According to Autocamp, this latest glamping location is designed to capture 'the serenity and openness of the desert'. Low water use, native plants, solar power, and dark-sky compliant lighting all add up to reduce the impact on the surrounding environment.
As well as the novelty of spending a night in one of the iconic midcentury trailers, guests can enjoy the site's Quonset Hut-style clubhouse, a cavernous air-hanger that blurs the boundaries between indoors and outdoors. There's plenty of shade to escape the desert heat, as well as misters on the patio, to keep guests cool while they're sipping a cocktail from the open-air bar.
If the prospect of cooking outside is daunting, Autocamp plans to host special dinner series spotlighting up-and-coming chefs, as part of a programme to entice visitors to the Joshua Tree site. Yoga, rock climbing, and a local brewery tour are also on the cards.
Autocamp Joshua Tree is currently at the soft launch stage, but is set to complete and open fully over the next few months.
62209 Verbena Rd, Joshua Tree, CA 92252, United States