The thatched roofs of this beach retreat on Mozambique's Benguerra Island echo the rolling sand dunes that surround Kisawa Sanctuary.
Local craftspeople including weavers, thatchers and carpenters (half of whom were women) contributed to Kisawa Sanctuary's villas, which sit on 750 acres of shorefront along the south coast, buffered by a wall of sand dunes.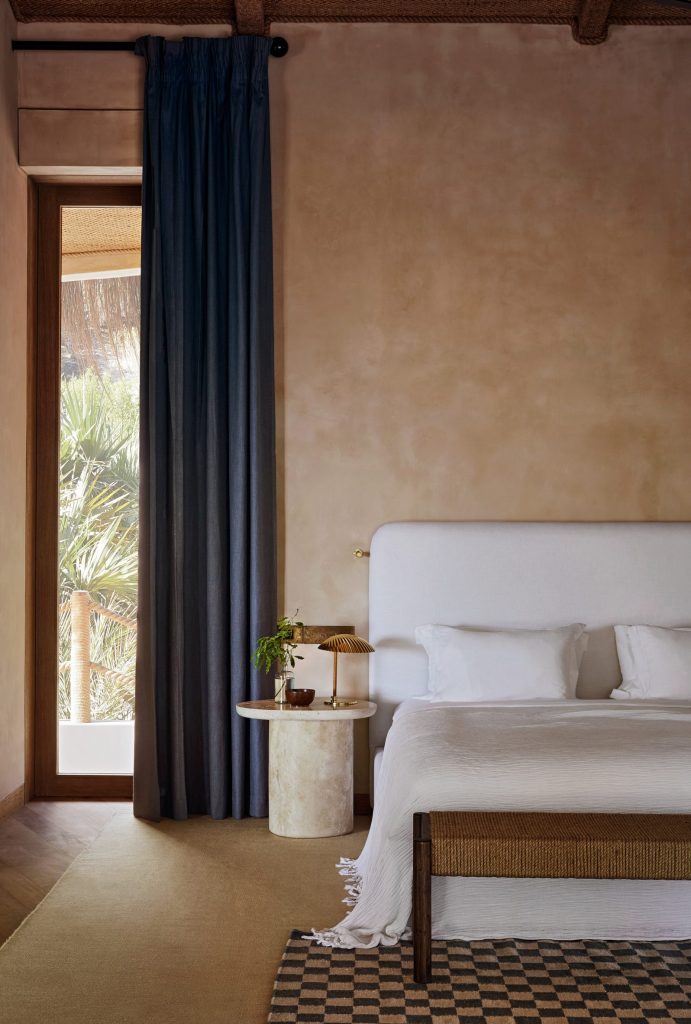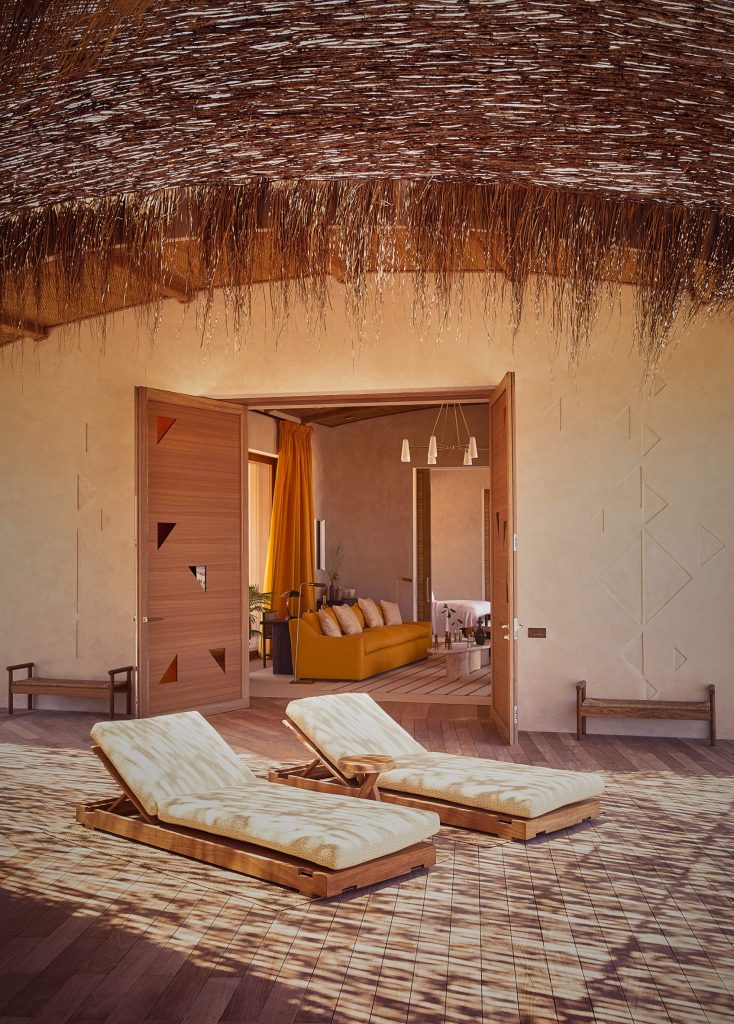 The resort is the brainchild of entrepreneur Nina Flohr, who brought an eco-conscious and tech-forward mindset to the design process for the resort's 22 bungalows and infrastructure, built with what the team calls 'conscious' construction methods. These include concrete-free foundations, recycled and non-toxic paving materials for the roads and pathways across the resort, and decorative 3D printed elements. These materials work alongside traditional craft-based technologies such as thatching, carpentry (using locally sourced, sustainably grown timber) and elements such as woven door screens.
It's estimated the resort uses up to 60% less cement than traditional building methodologies.
'I think using 3D printing is an example of the spirit of the place,' Flohr told AD, citing Jean Prouvé's innovative prefab Maison Tropicale as her inspiration.
Flohr's environmentally friendly philosophy is continued in Kisawa Sanctuary's restaurant, which adopts a zero-waste policy, and a focus on fresh, non-processed ingredients.
Rooms of the eco-resort are decked out in a neutral colour palette that echoes the soothing tones of the sand that surround the villas, with locally woven textiles adding flashes of pattern and colour. Guests can slide open woven grass doors onto their own private stretch of beach.
Flohr has set up an ocean conservation organisation, the Bazaruto Center for Scientific Studies, as a separate arm of the sanctuary, and plans to use revenue from the hotel to support its work. Guests are invited to take part in its projects, including helping to tag and monitor sharks. One-bedroom villas start at €5,000 per night.