The latest addition to the ongoing Solo Houses project in this Smiljan Radic-designed hotel has cylindrical spaces for the surrounding woods to grow through.
Located in Spain's Matarraña region, the building is still at the concept stage but will join properties designed by KGDVS and Pezo von Ellrichshausen (who recently completed an experimental pavilion in Canberra) as the centrepiece of the experimental, 200-hectare architecture park. Its unusual appearance is apparently based on the remains of a piece of wood that had been used to make pegs – which perhaps explains the huge holes that punctuate the exterior of the hotel.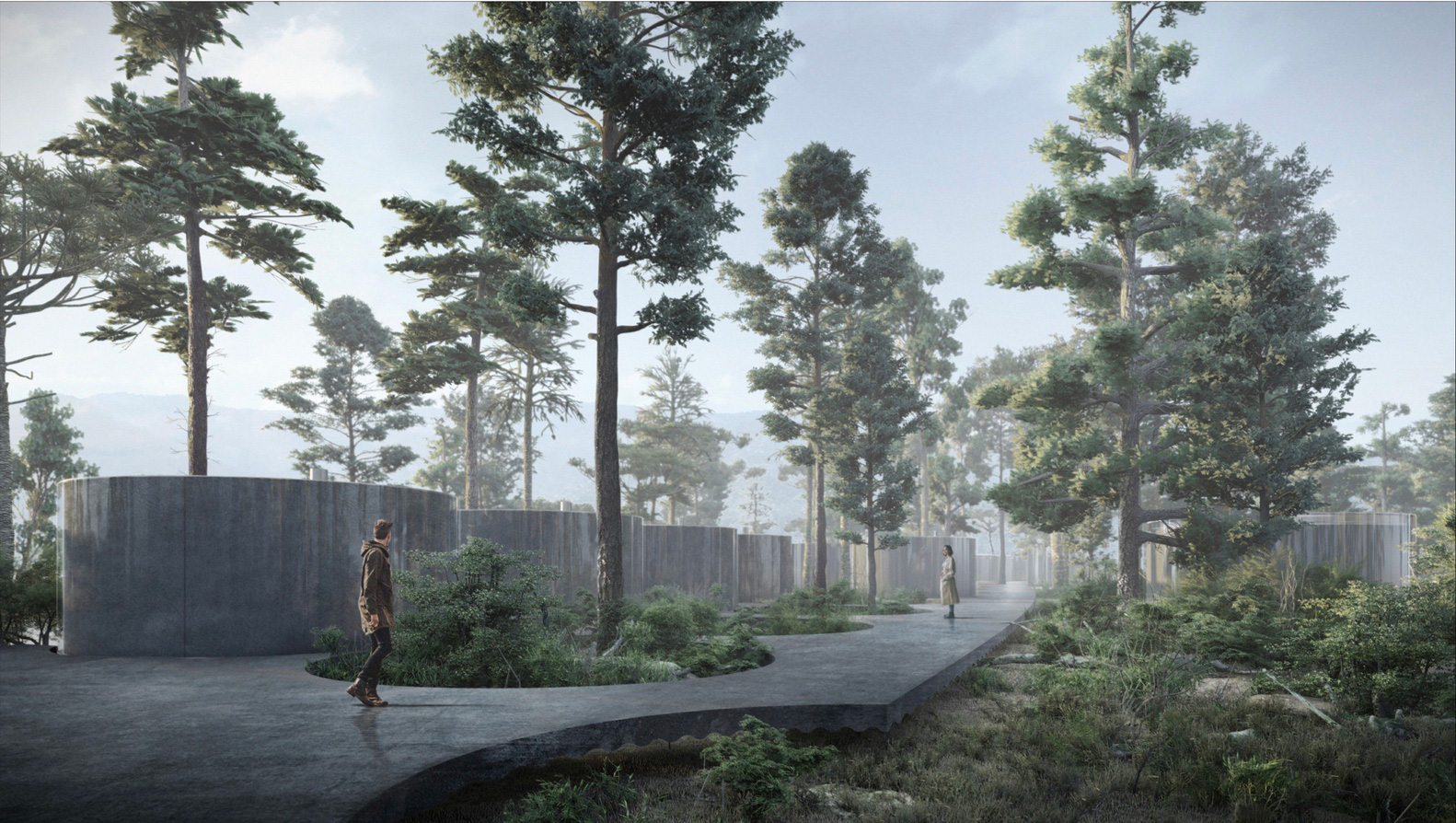 Models of the building show a circular room attached to a terrace-like roof, supported by huge columns and cantilevering over the trees. These same trees jut up and through the circular gaps, allowing the property to be built without disturbing the immediate environment. Early renders suggest that guests will be able to walk across this roof terrace.
The Solo Houses project is a work in progress, with two houses completed and designs by Sou Fujimoto and Tatiana Bilbao set to follow. On the same day the hotel was announced, it was also revealed that the Venta d'Aubert Winery is being incorporated into the project as part of its drive towards eco-tourism.