German-Italian practice Noa has pulled off the seemingly impossible: topping their cantilevered pool for the Hubertus hotel in South Tyrol, Austria, completed in 2016.
Commissioned in 2019 to build a dedicated wellbeing extension, they doubled down. Taking inspiration from the reflection in the 25m pool of the surrounding landscape, they designed a cluster of gable-roof huts accessed by a suspended walkway. A lower level is built in the mirror image, with upside-down gables used to house a water-purification system and seating area. The extension is perched on a 20m overhang that hovers 15m above the village of Olang, Austria.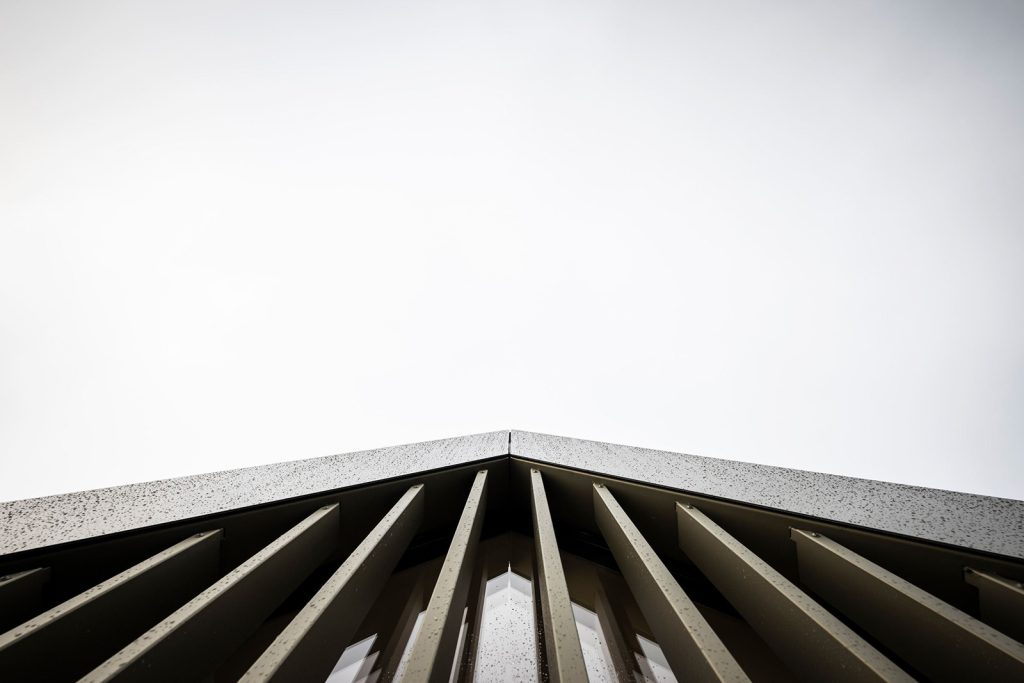 The project, called Hub of Huts, is a load-bearing beam structure supported by two pillars clad in hollowed-out larch logs – a motif throughout the resort.
The suspended walkway houses a relaxation area with space for 27 guests. They can migrate to the glassy upper-floor spaces, encompassing two whirlpool baths, two panoramic showers and a changing room. The lower floor, a "textile free" area with saunas and showers, is more private. It leads into another outdoor pool with panoramic views of the mountain landscape.
The cabins are clad in natural brown tones and a brise soleil system that reduces exposure. Interior floors are a mix of beige ceramic and oiled white oak.
Rooms at the Hubertus start at €185 per person, per night, with 3/4 board and access to the wellness suites.