Victorian cisterns and ancient Oaxacan temples inspired the design of this boutique hotel in Puerto Escondido by architect Ludwig Godefroy.
Casa TO is located on the southernmost tip of the surfing hotspot in the ecologically vibrant La Punta Zicatela. With just nine bedrooms, the boutique hotel revolves around a sunken infinity pool and solarium, with giant cast-concrete portholes leading to serene concrete living spaces.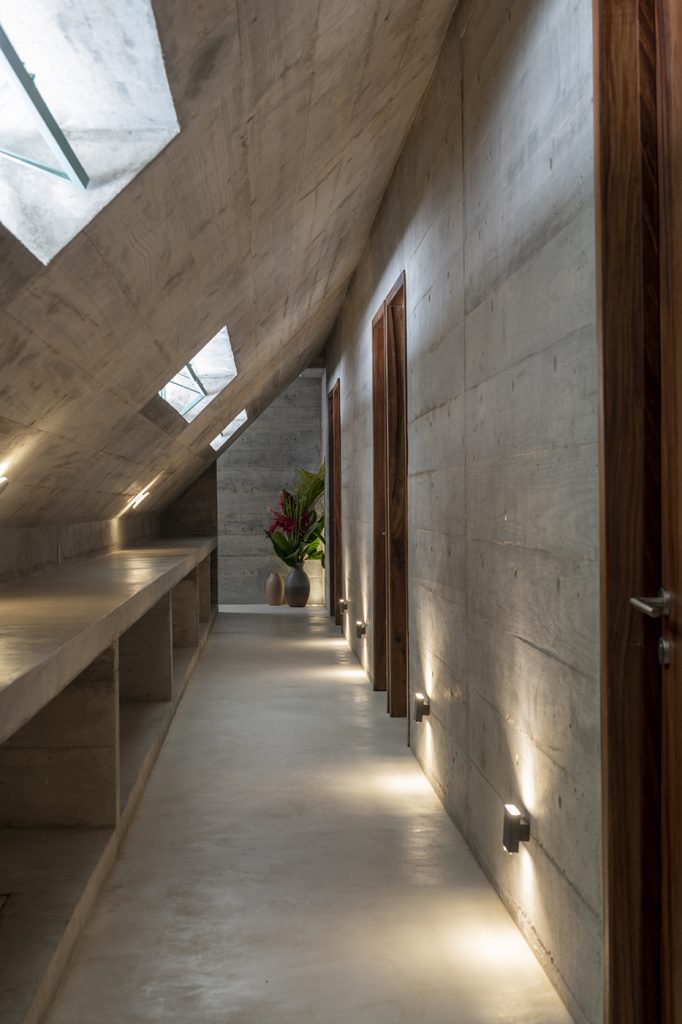 According to the architect, the labyrinthine building is inspired by the 6th century Yerebatan Sarayi of Istanbul (the largest of several hundred ancient cisterns beneath the Turkish city) as well as the 19th century Hornsey Wood Reservoir in London. These references can be seen in the villa's geometric shapes and raw materials – concrete, steel, clay and wood – which make it feel like a self-enclosed world, hidden from view.
To dent the brutalist building's carbon footprint, Casa TO is powered by solar panels and has its own water treatment plant to reuse wastewater for the villa's gardens. A zero plastics policy is operated across the hotel too.
Climbing vegetation adds to the hotel's mystique by softening its brutalist vibe and adding to the sense of discovery – as though the building is being reclaimed by nature. Godefroy made subtle references to local fauna across the interior, too: pattern work is inspired by the Madagascar Blue Bismarck palm tree and wooden furniture crafted by Mexican artisans. The colour turquoise is unleashed in doses across the interiors, too, nodding to the azure waters of Puerto Escondido.
Six bedrooms are on the ground floor, each with a private garden, while the upper rooms have a terrace and outdoor bath. Rooms start from $170 per night.