Bright sunlight bathes the earthy interiors of The Turiya – a Studio Kozak-designed villa located in Bali's North Kuta district.
The home is named for Hindu philosophy's understanding of pure consciousness. It is conceived as a restful, meditative space for guests to inhabit, with rooms flowing naturally from one to another.
Studio Kozak chose a palette of dark materials that echo the landscape of Bali, using earthy shades of terracotta, mossy green, yellow and charcoal. Mirrored panels and glossy marble floors reflect the villa's abundance of natural light.
Although simple, the interiors are elevated by the studio's choice of materials, with wood, brass, velvet and polished cement adding texture to the space. Antique pieces and imported Persian rugs also help soften the home.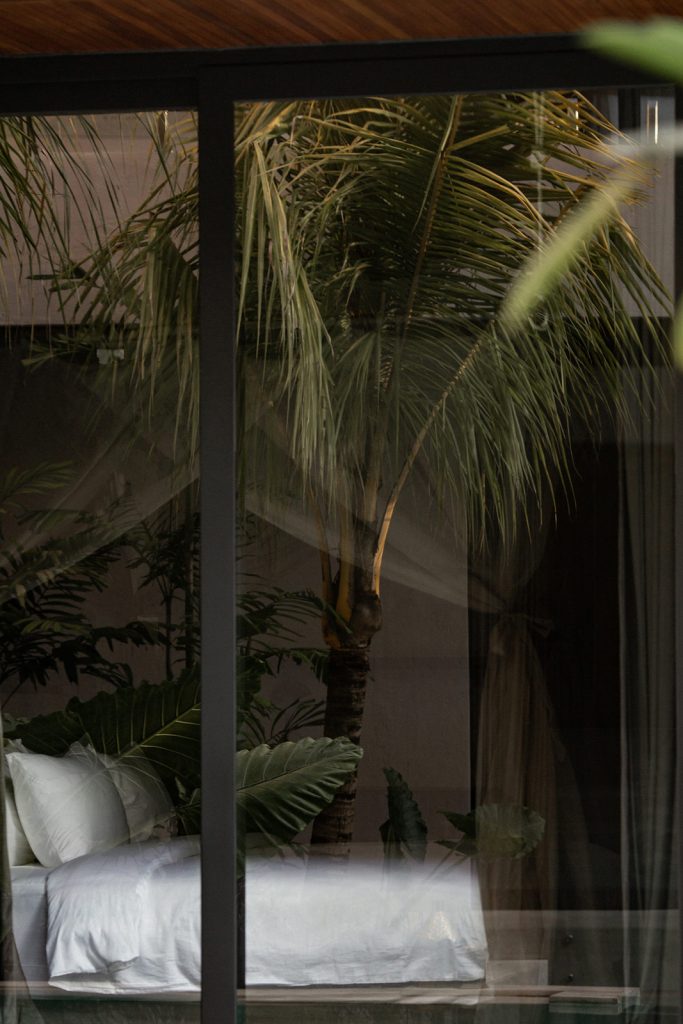 Six bedrooms are designed to create as little distraction as possible. They are reached by a pair of striking sculptural staircases, which spiral up the height of the Bali holiday home, and at night time, they glow with embedded LEDs. According to Studio Kozak, the steps' curving form helps repel insects as well.
The Turiya has room to sleep 12 couples, starting from $1,900 per night during low season. Guests can soak in the outdoor pool, lounge in the villa's conversation pit seating area, or enjoy a sunset from one of two roof terraces.
Explore more Bali holiday retreats