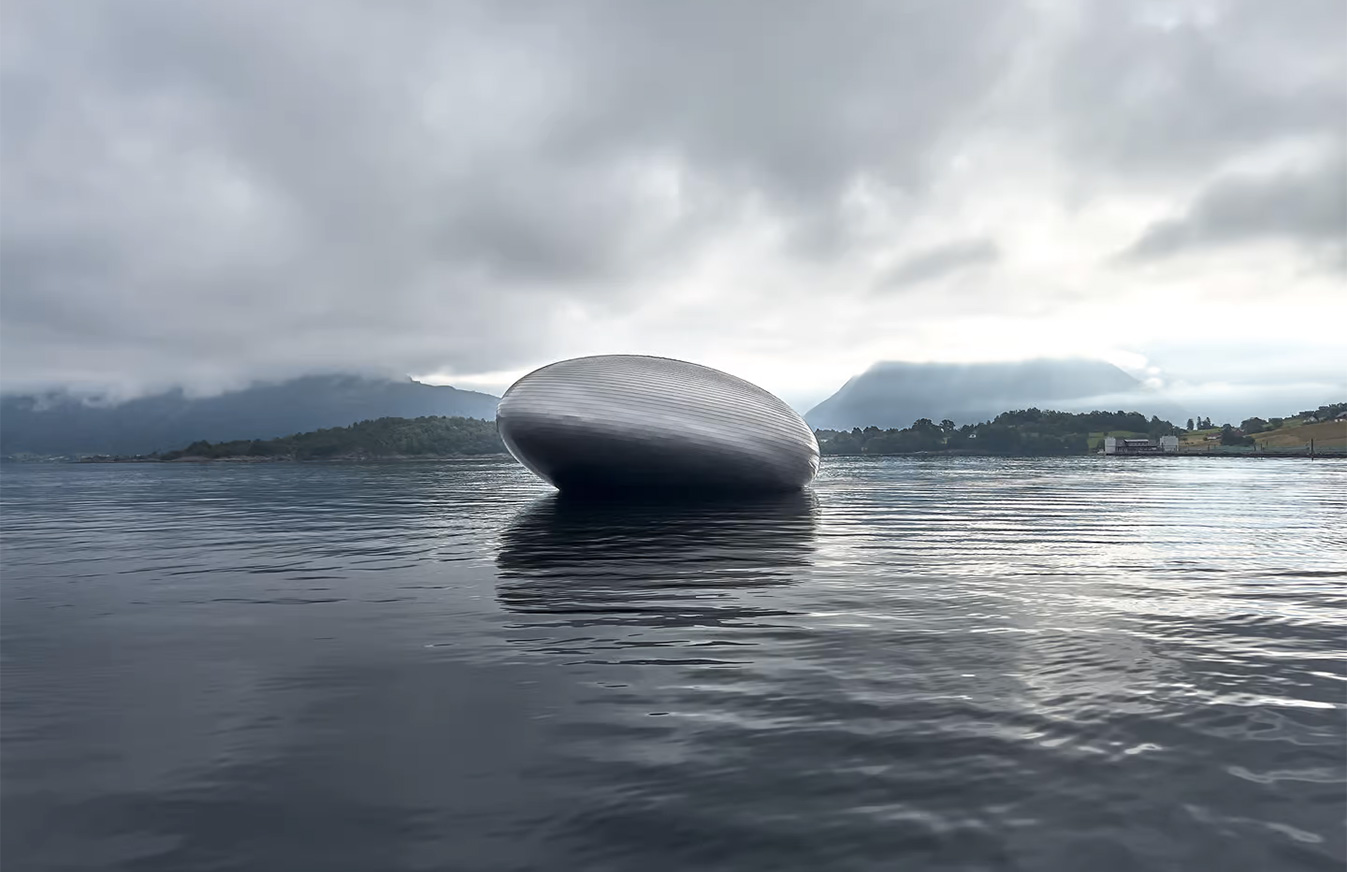 An event and exhibition space named The Salmon Eye has opened in Norway's Vestland county – and it's set in the middle of the world's third-longest fjord, the Hardangerfjord.
Visitors will have to take a ferry to the floating structure, which was created by Kvorning Design to resemble a fish eye – particularly when viewed from above. It's clad in thousands of sparkling steel 'scales', fabricated in Tallinn, which encase the glistening egg-like structure.
Salmon farming operation Eide Fjordbruk commissioned the building. Its exhibition space is dedicated to exploring our relationship with food and the ocean, and raising awareness of sustainable methods of producing salmon used in the surrounding area.
Ghostly fish are projected onto the interior, and guests can also peer through the centre's floor, which is a 'window' onto the sea bed.