Swedish architect Konstantin Ikonomidis drew on Greenland's landscape and Inuit architectural forms to design the Qaammat Fjeld pavilion on the shore of the Sarfannguit UNESCO site.
Ikonomidis specialises in architecture for extreme climates. He used specially engineered glass bricks to build the transparent body of the pavilion, which mimics a traditional igloo or snow house, supported by metal poles drilled into the rocks.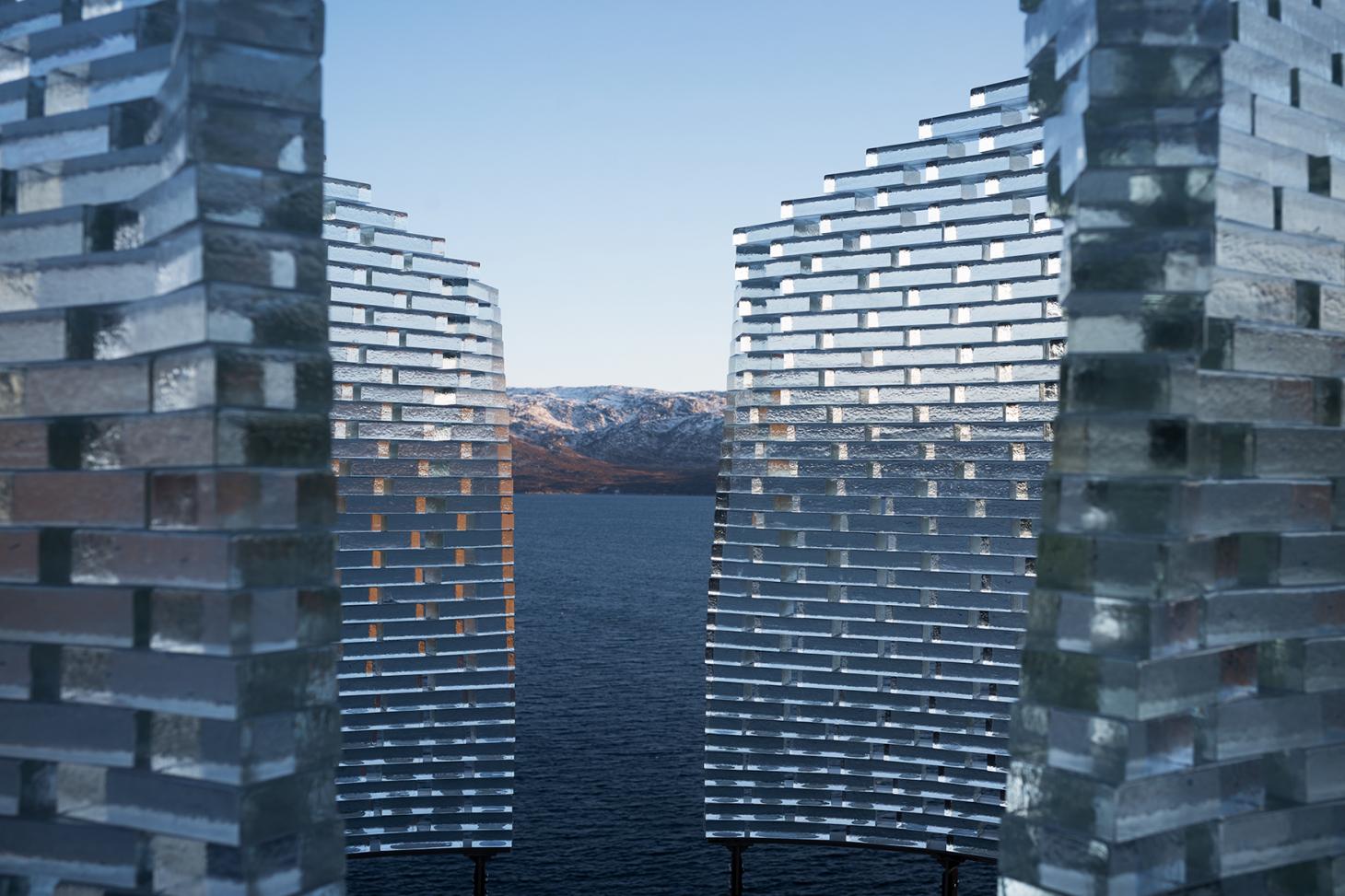 Says Ikonomidis: 'There is an immense sense of power in this natural landscape, yet it also reminds us of nature's vulnerability. The concept of using glass as a building material "anchored" in the rock translates this sensibility.'
The construction method follows the same techniques used for houses in the settlement. However, the transparency of the brick allows the pavilion to disappear into Sarfannguit's startling terrain, minimising its impact on the landscape while heightening the experience of its colours.
The pavilion's jagged upper rim also echoes the undulating backdrop – a poetic homage to the landscape, and the people that live in it.