This Tokyo hotel is located in a 92-year-old PJ-style home, rescued from dilapidation and restored by Kamiya Architects.
The suburban property was designed by Frank Lloyd Wright's student Arata Endo as a take on his distinctive Prairie form. It was beginning to show signs of age when its owner approached the practice to help preserve it as a lasting example of the US style, and convert it into a hotel.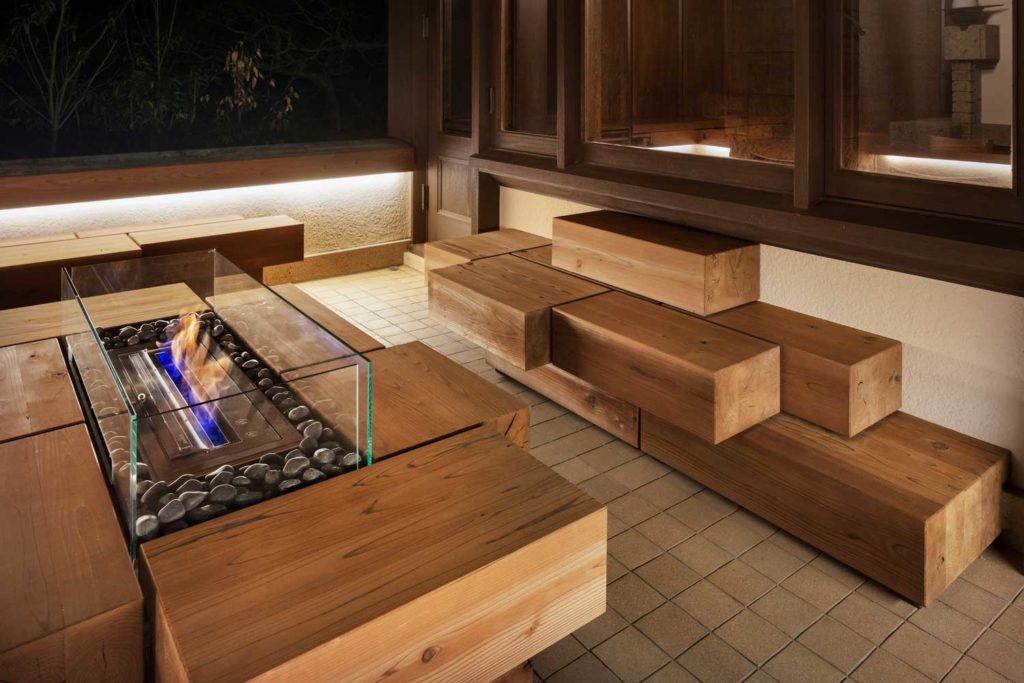 Following its adaptive reuse, the building still evokes the feeling of a grand family home thanks to its open fireplaces, wood panelling and seating nooks framed by panoramic windows. Stone block columns speak to its midwestern origins and recall Endo's use of natural materials.
Kamiya Architects have exposed the building's historic structural beams, preserving existing elements of the interiors. New furniture featuring hexagon and triangle shapes also references the architectural style's emphasis on geometry.
The studio has further updated the property by installing a new spa area in the boutique hotel's basement. Outdoor spaces have been opened up for guests to enjoy and designed as a continuance of Hayama Kachitei Hotel's interiors.
1706 Issiki, Hayama Town, Miura District, Kanagawa