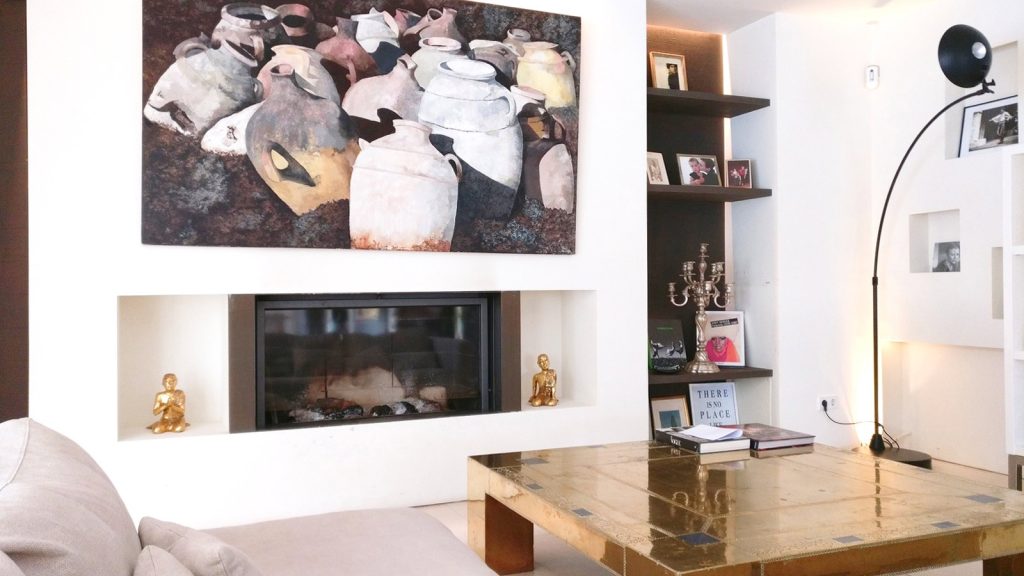 Soak up the Ibizan sun at this postmodern villa by André Jacqmain, which features sculptural cubist forms and contrasting natural textures.
The minimalist Spanish home is on sale for €3.995m via Domus Nova Ibiza on the southwest coast of the Balearic island, between Calla Moli and Cala Vadella beaches. Jacqmain designed Villa Calo den Real in 1974 as part of an unrealised communal complex he envisaged for family and friends. The Belgian architect favoured a functionalist (later postmodern) style, with his works appearing like 3D collages thanks to cubist influences.
Villa Calo den Real is arranged around a vast, sea-facing terrace, inset with white columns, mature olive trees, and an angular 22-metre swimming pool.
Meanwhile,  a series of decorative, reclaimed antique wooden doors are set within walls made from concrete and local stone. These grand doorways and open walls draw the eye through the length of the bright four-bedroom island home.