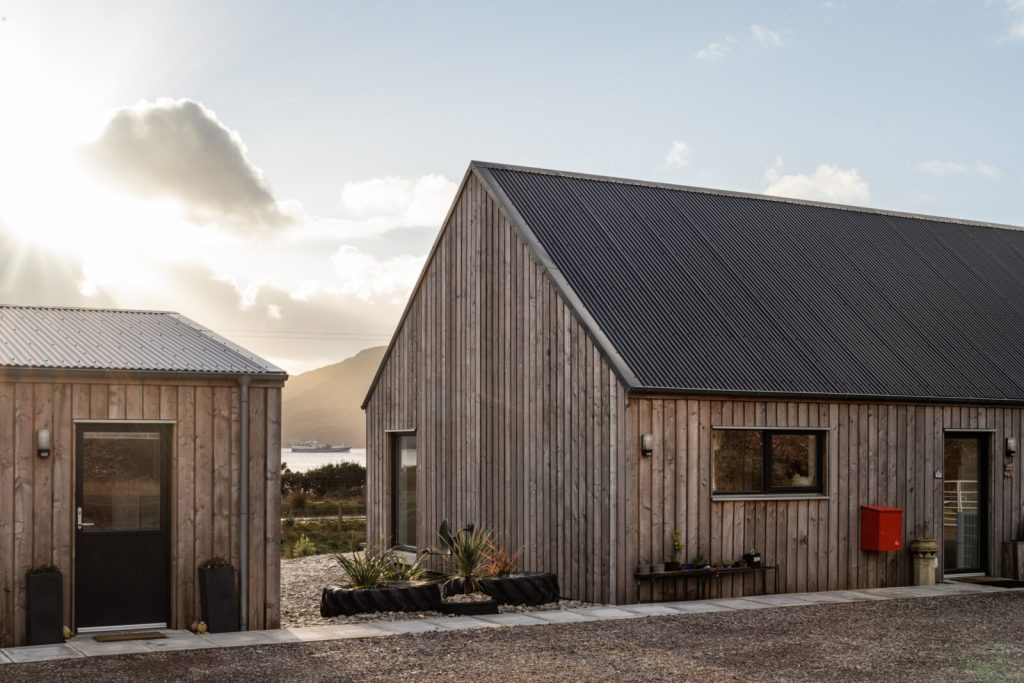 Scandinavian modernism is transplanted to the Scottish Highlands with this Ross-shire hideaway by Rural Design, which sits on the shore of Glenelg looking out over the Isles of Skye and Eigg.
The Glenelg property was built in 2021 by the Skye-based practice, and riffs on the agricultural forms of the West Highlands landscape. The house looks like a single-storey barn, and along with its adjacent bothy, is clad in sustainable larch that provides waterproof skin and takes on a silvery hue over time, softening its impact on the landscape.
Inside, the minimalist palette continues with oversized aluminium-clad timber windows framing views of the beach and the forested Highlands. Living spaces are set over a single level, with pitched ceilings adding volume across the white-washed living room and dining room, which are set around a wood-burning stove, tucked into the corner.
The Scottish beach house is for sale via The Modern House for £400,000 and includes a self-contained bothy with a corner bedroom overlooking the beach, kitchenette and bathroom.