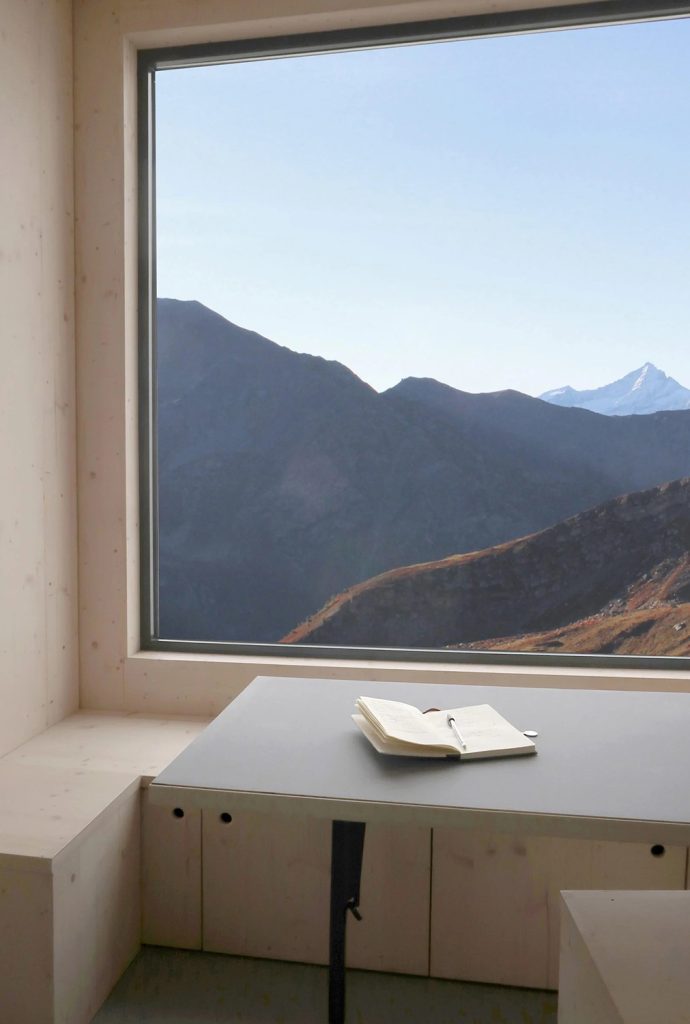 This aluminium shelter cantilevers out from its rocky Alpine perch, offering hikers space to rest and recuperate on their hike through Italy's Aosta Valley.
Architecture studio BCW Collective designed the aluminium-clad mountain hut, which has suspended beds as well as seats and a large window framing the nearby Grivola peak. Bivacco Brédy is named for the late mountaineer and politician Claudio Brédy.
The practice situated the shelter to make the most of the available sun, and help warm the space in winter. Wood-framed walls keep the heat in, and a vestibule leaves space for hikers to store their gear.
Bivacco Brédy is over 2,500 metres above sea level, located in between alpine lakes, mountains and meadows. The cabin sits lightly on the rocky landscape, supported by metal struts – with minimal anchor points – that allows one end to stretch over the boulders and into midair.
BCW Collective describes the design as 'a balance between interpretation and preservation of the landscape'.