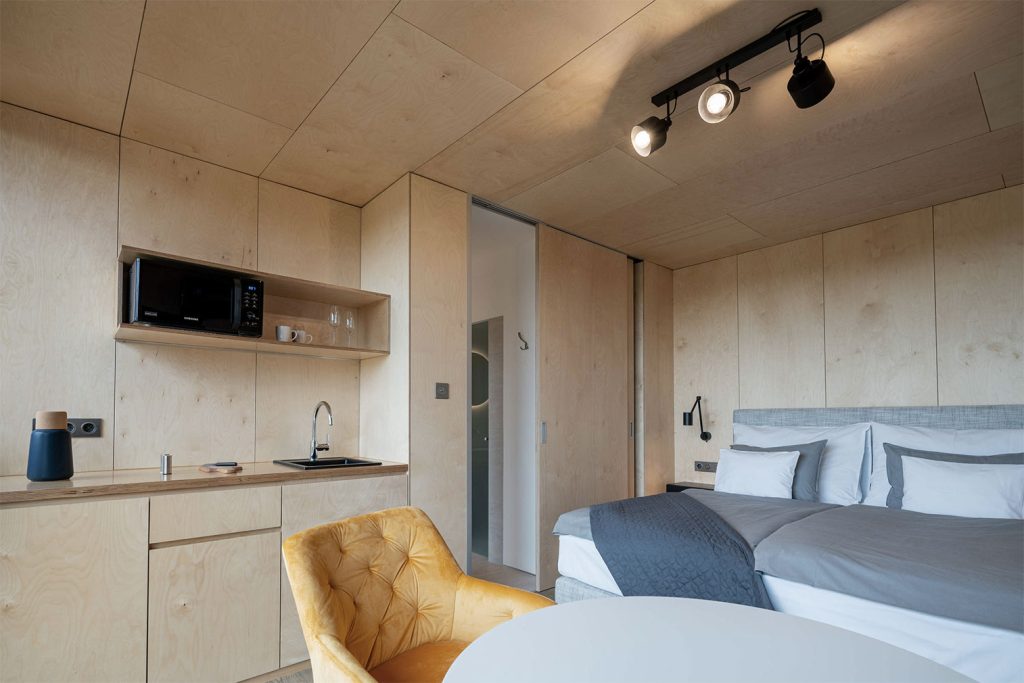 Located in Hungary's Veszprém County, this cluster of holiday cabins cuts a strangely sci-fi figure against the surrounding rural landscape.
The Rock Cabins are named for their striking, faceted shape and were created by design and architecture studio Hello Wood, which specialises in minimal, low-energy and off-grid holiday stays. The huts were directly inspired by the rocky shapes found in nature and, according to the studio, are intended to help guests connect with their surroundings.
There are six cabins inhabiting Csóromfölde – a former farmstead with pastures fringed by acacia trees. Hello Wood created the project in partnership with the Hungarian rental network, Treehouses. It says the structures are 'designed to evoke the mood of runestones and are arranged in a way that blends perfectly with the landscape.'
Each cabin can be relocated – 'just like the hay bales of the land' – and is made with the same kind of timber cladding used for barns, fences and gable walls in the area. Hello Wood ensured none of the buildings emerged above the tree canopy, giving them a feeling of being cocooned in nature.
Natural materials continue inside, where compact, wood-panelled interiors are a minimalist backdrop to sit and admire the scenery. Cabins sleep two and can be booked via Treehouses.