Rockwell Group has completed a new hotel in New York's Theatre District, and its interiors draw on the buzz of Broadway.
CIVILIAN is the latest venture from hotelier Jason Pomeranc of SIXTY Hotels fame, and its interiors hark back to a golden era of entertainment, and iconic Theatre District haunts like Café Edison and Stage Door Canteen. David Rockwell pulled directly on his experience as a scenic designer for shows like Hairspray and Kinky Boots as part of his vision for the hotel's dramatic interiors.
'[CIVILIAN offers fans a] chance to see the magic of these incredible temporal experiences in a permanent building,' Rockwell told Hospitality Design.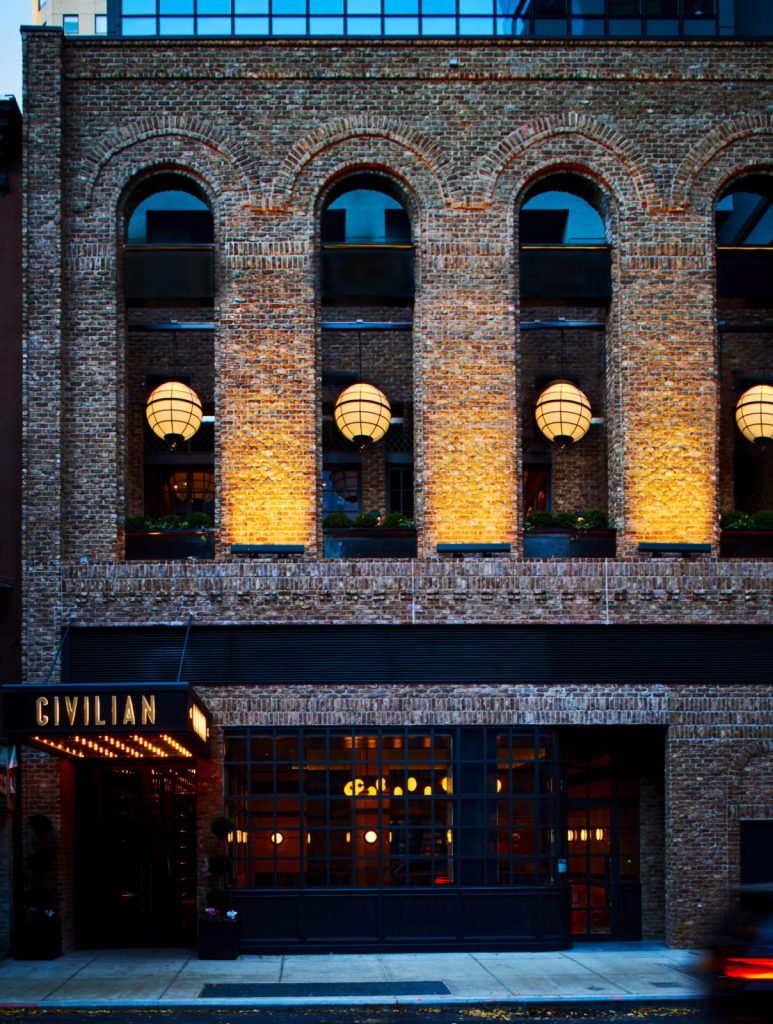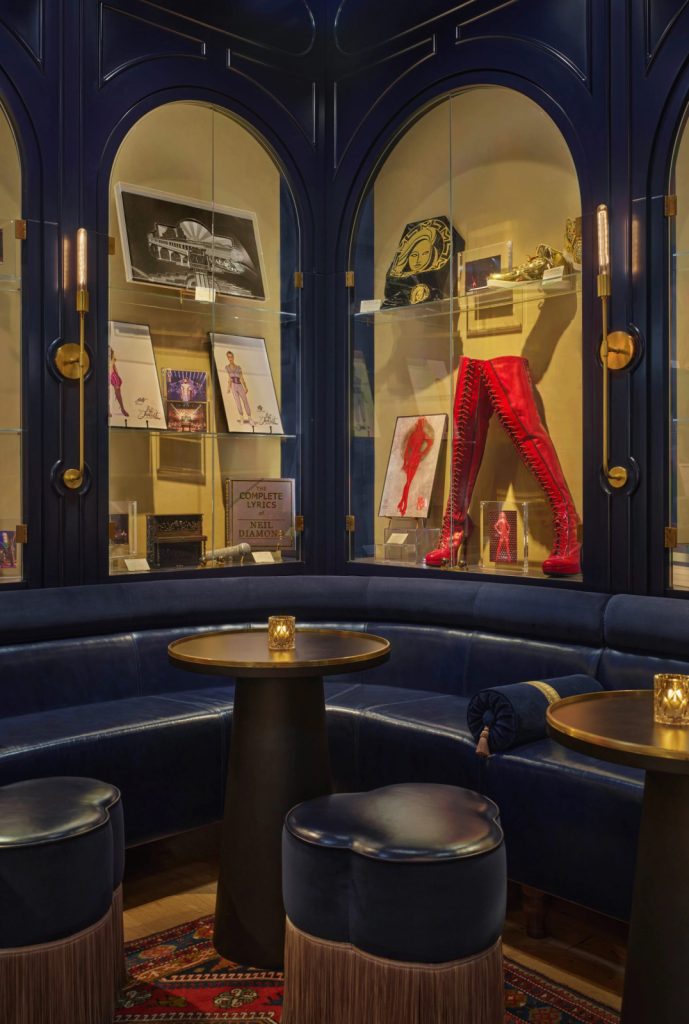 There are subtle (and less subtle) references to theatre throughout the New York hotel, starting with a marquee light installation in the lobby. Its 41 fixtures each represent a Broadway theatre and are designed by a theatre artist, with the first dozen by late British set designer Tony Walton. More obvious cues include draped velvet curtains leading to the restaurant, while Rockwell Group's use of cement and bare brick hints at the industrial atmosphere of backstage.
CIVILIAN's furniture isn't without its fair share of drama either, with moody colours, patterned upholstery, brass details and four poster beds all playing their part. Even the rooms have a dress-up element, with costume trunk-inspired closets, jewellery tones and recurrent curtain motifs. Artists and creatives associated with the world of theatre have all contributed pieces to CIVILIAN, with walls decked out in sketches and photos celebrating the art form.
The NYC hotel is located between 8th and 9th Avenue and has 203 rooms (starting from $149 per night) spread across its 27 storeys. It's crowned by a rooftop lounge, giving an elevated perspective over Broadway.
305 W 48th St, New York, NY 10036, United States