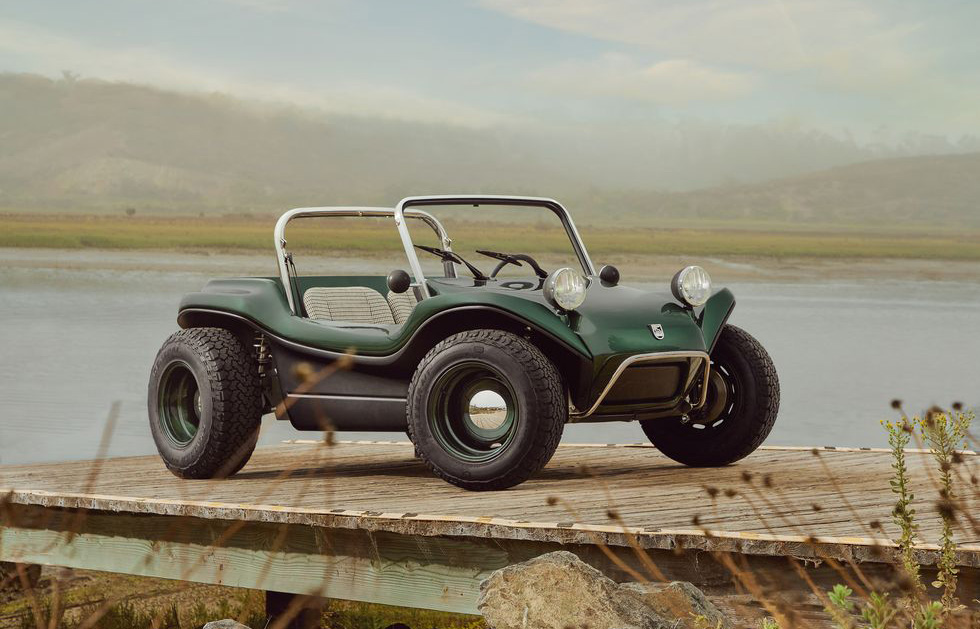 The Meyers Manx dune buggy is an enduring 1960s icon that's been frozen in time – until now. The brand has revealed its first all-new vehicle in almost 60 years, which features an electric powertrain and a streamlined silhouette.
The Meyers Manx 2.0 Electric follows in the footsteps of its predecessor, the Meyers Manx off-roader, produced from 1964-1971 by original designer Bruce Meyers. He built his first dune buggy out of a VW Beetle in his Newport Beach garage.
Meyers revived the Meyers Manx brand in 2000 and in 2014 partnered with Rev-TEC to build the Manx V electric concept car, with a top speed of 64 mph.
The new Meyers Manx 2.0 Electric buggy is the first produced by the brand's new leadership, assumed after Meyers' passing in 2021 and led by CEO Freeman Thomas. A limited batch of 50 buggies is slated to ship in 2023 and is billed as 'nostalgia, electrified for the future'.
Two battery options will be available: a 20-kWh battery with 150 miles of range or a 40-kWh battery with 300 miles of range. According to Meyers Manx, the larger option has 202 horsepower and reaches 60 mph in 4.5 seconds. A more 'luxe' version of the 2.0 is likely to follow, with options such as smart screen control and A/C.
Head to Car & Driver for more information on the reveal.
View this post on Instagram