French practice Pascal Cheikh Djavadi artfully blends the old and new in its minimalist restoration of this Ibiza palace, which has a tranquil, still ambience.
The regal Ibiza Old Town townhouse was built for a former government minister in the 19th century, with carved stone and wooden detailing. It was originally designed by Joan Gómez Ripoll, whose works include the famed Gran Hotel Montesol, which has a similar yellow hue. Now the three-bedroom island home is for sale via Domus Nova, with price on application.
Palacio Orféo references its rich original style through a baroque material palette and an eclectic curation of handcrafted, sculptural furnishings, mostly made from wood. This is set to crisp white, streamlined backdrops, which glow in strong Mediterranean light.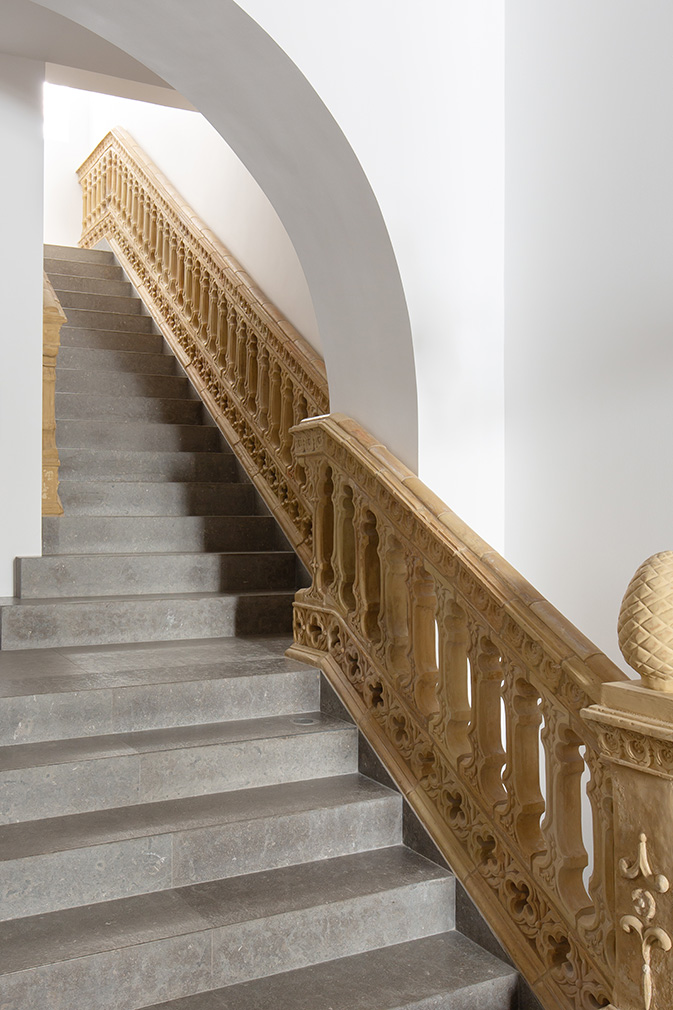 The Ibizan property has high contrasting dark and light tones, apt as its name means 'darkness of the light'. Its minimalist kitchen sits behind a brushed golden door and features light-enhancing mirrored walls and Japanese wood cabinetry, which appears like black marble. Meanwhile, its reception room has black wood accents and gilded period décor, which, set against its ethereal pale walls, form an elegant still life.
Other stand-out spaces include a sunny roof terrace with stone balustrades and Old Town views and a midcentury-style library with rich, wide-planked flooring and floor-to-ceiling shelving.