There are church conversions and then there's this staggering Victoria property, which occupies the eaves of a 19th-century presbyterian chapel in the Melbourne suburb of Fitzroy.
The bluestone building was constructed in 1871 and was converted into 13 apartments by ZEST Developments owner Glen Morris. He saved the best apartment for himself – now for sale via Nelson Alexander with a price tag of $5.7m-$6.2m AUD.
Ornate stained glass and timber, beamed ceilings are original and form the backdrop for Morris' interventions. The north-facing half of the church's sloping timber roof has been swapped for steel-framed glass panes and doors that lead out onto a large roof terrace with views over the neighbourhood.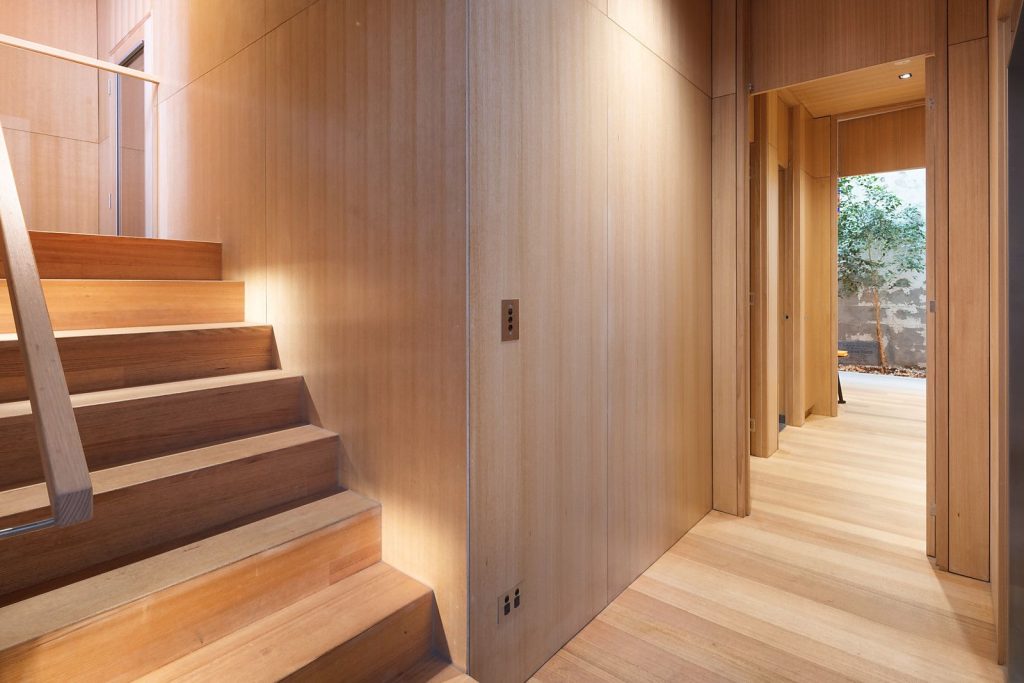 Exposed bluestone, swooping roof trusses and colourful gothic arch windows are still the focal points of the interiors, but a new free-standing volume has been inserted into the living room with a mezzanine level overlooking the space. There's also a sunken seating area which breaks up the vast open floor plate and offers a cosy nook.
In all, living spaces expand across 443 sq m and include four bedrooms, outfitted with custom timber wall finishes and cabinetry, and a wall-to-wall timber hallway with a bespoke staircase.
While the price tag would set a new precedence for an already expensive neighbourhood, the apartment is already gathering lots of interest. Parties have until 5 pm on 20 June 2022 to express their interest.