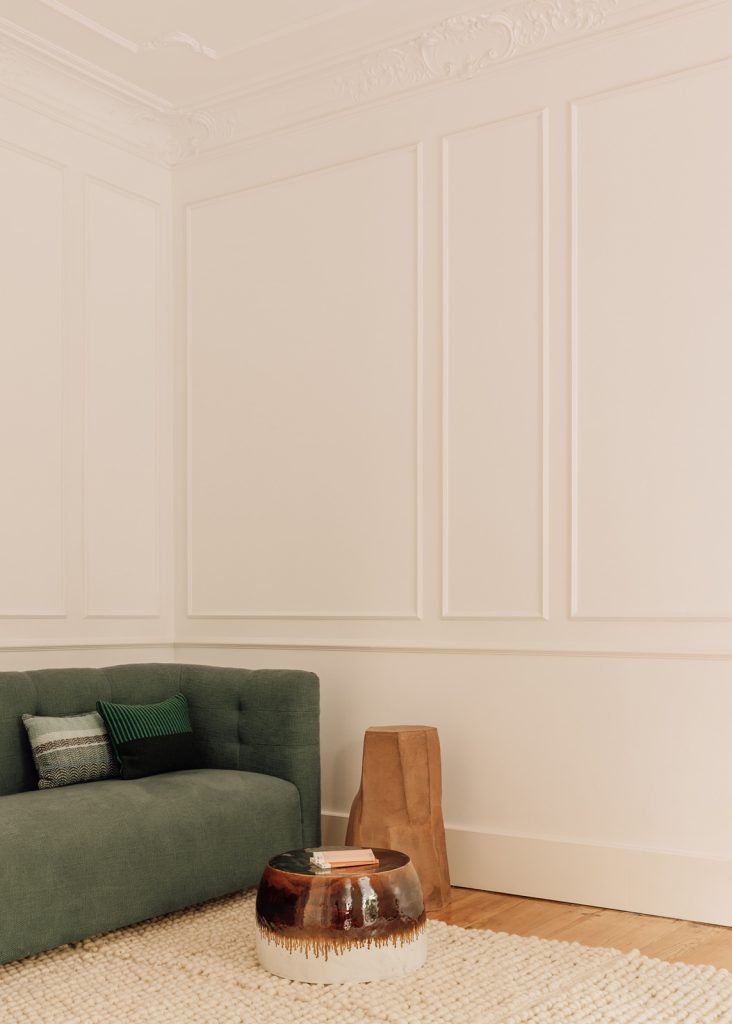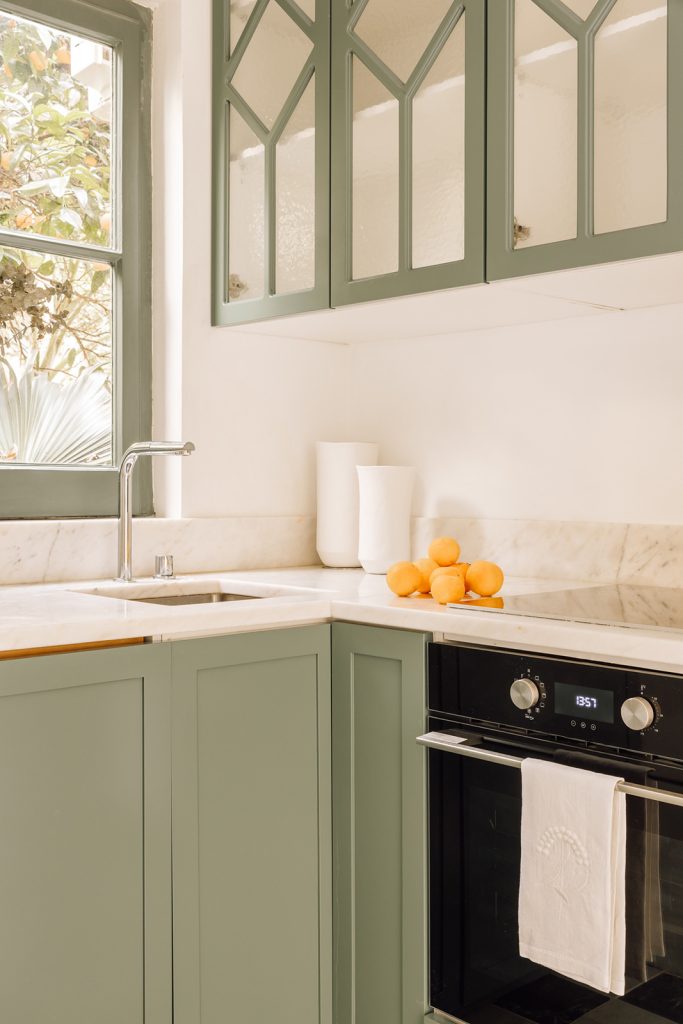 With its tranquil balcony overlooking a palm-fringed garden and pool, you'd never think this two bedroom property was so close to Lisbon's elegant centre. But this lush setting on Praça das Flores is 15 minutes by foot to Lisbon's best cafés and river views.
The first-floor apartment has tall ceilings with original plasterwork over panelled walls and stained-glass windows. Hardwood floors connect the two sunny bedrooms to the rest of the flat and the well-considered bathrooms, with their marble pedestal sinks.
There are several cosy nooks in which to relax, and a vast reception room with archways and French doors. The new indoor-outdoor kitchen sits on a swath of checkerboard floor and alongside the balcony. Its olive green cabinetry complements the courtyard garden in the void below.
Within view of the private balcony, the garden has its own heated saltwater plunge pool – as well as an orange tree that bears fruit year-round. A utility shed at the end of the garden is fitted with washing facilities.
The apartment is currently on the market with Fantastic Frank for €950,000.